Free Shipping from $25
8CG/8.43
Light Golden Copper Blonde 8CG/8.43
Light Golden Copper Blonde 8CG/8.43 gives a light copper or strawberry reflect on a blonde base.
Vivid color reflects, long lasting shine.
Natural looking grey coverage
Visibly improved hair condition and softness thanks to Argan Oil.
Low ammonia, pleasant floral fragrance.
Made in Europe.
Paraben free.
Extra large 3.5 oz tube.
For professional use.
Hair by K&K Hair Salon
Mix 1:1 with developer.
Choose your developer according to lift needed: 20 vol for 1-2 levels lift, 30 vol for 2-3 levels lift, 40 vol for 3 levels lift or more.
Section hair, making fine sections and apply with a brush. Make sure you really saturate the hair with the product.
For extra vivid results, apply a second time this time with fingers using gloves.
Development time: 30 minutes.
Add 10 extra minutes of development time in the case of very resistant grey hair.
Emulsify and wash with a low pH shampoo.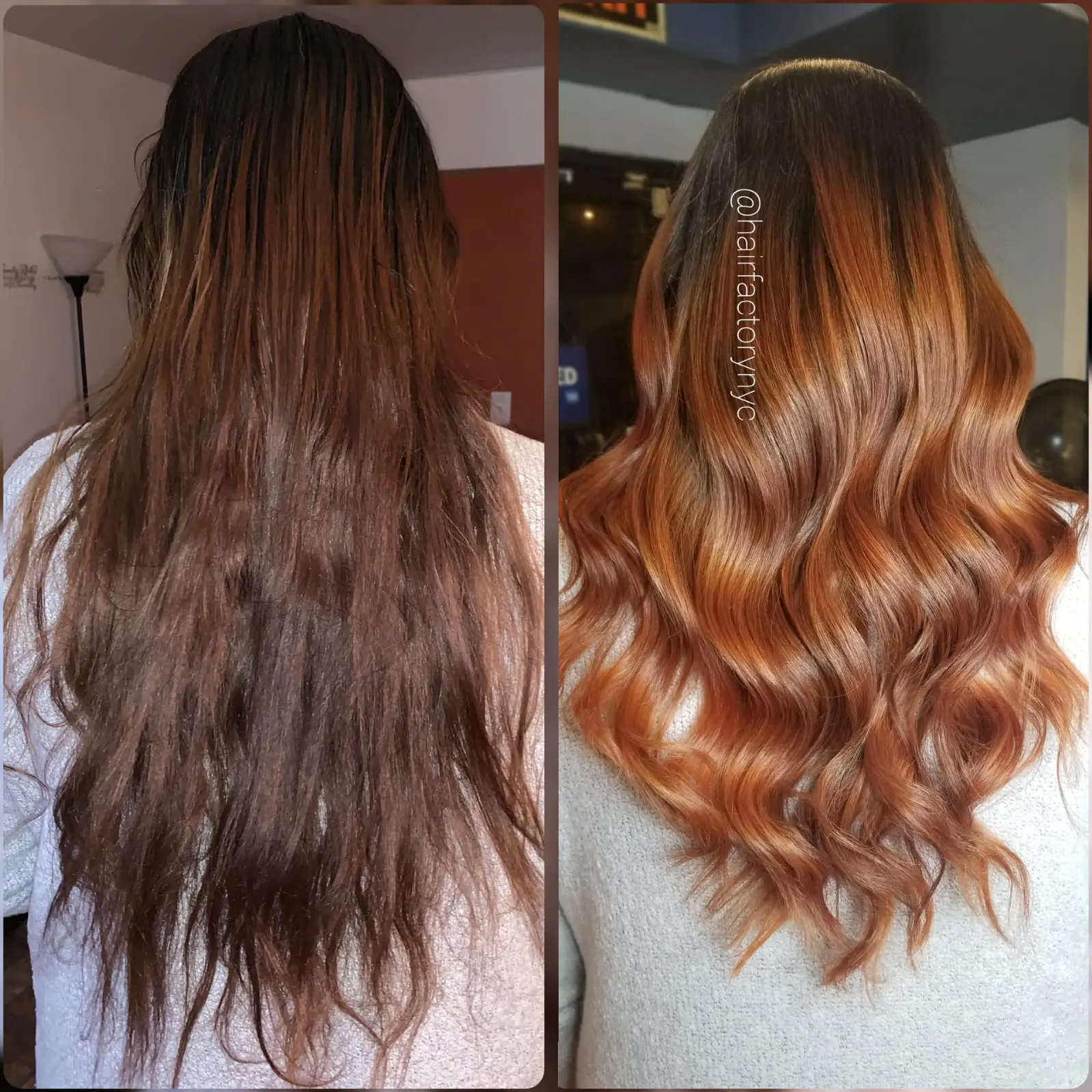 Dark base lifted with Brilliant Blonde. Then colored with 8.43 with 20 Vol. Hair by Ashley Betancourt
---