100.11
High Lift Deep Ash Blonde 100.11
High Lift Deep Ash Blonde 100.11 is an ultra ashy high lift blonding product.
It allows up to 5 levels of lift without bleach.
Visibly improved hair condition and softness thanks to Argan Oil.
Low ammonia, pleasant floral fragrance.
Made in Europe.
Paraben free.
Extra large 3.5 oz tube.
For professional use.
Mix 1 part color to 2 parts developer.
If you are looking to lift 4-5 levels, use with 30 Vol. developer.
If you are looking to lift 2-3 levels, use with 20 Vol. developer.
Watch carefully after application and rinse when the hair has reached the correct level.
You can extend the development time up to 45 minutes if you are looking for 5 levels of lift.
Emulsify and wash with an acidic shampoo after coloration.
NB If you have a dark regrowth, and white blonde lengths and you want to lift the dark regrowth first and then tone, here's what you need to do:
First apply mix on the regrowth area. Use 30 Vol developer.
While applying, don't forget to taper the product mix onto the white lengths to avoid a visible line of demarcation.
Watch carefully until the regrowth area has been lifted correctly. It should be as light as the lengths.
Process as long as necessary until you achieve this. Then rinse.
Now make a fresh mix and apply to the whole head, to equalise and tone.
This time use 20 Vol. developer 
Leave 10-15 minutes.
Rinse.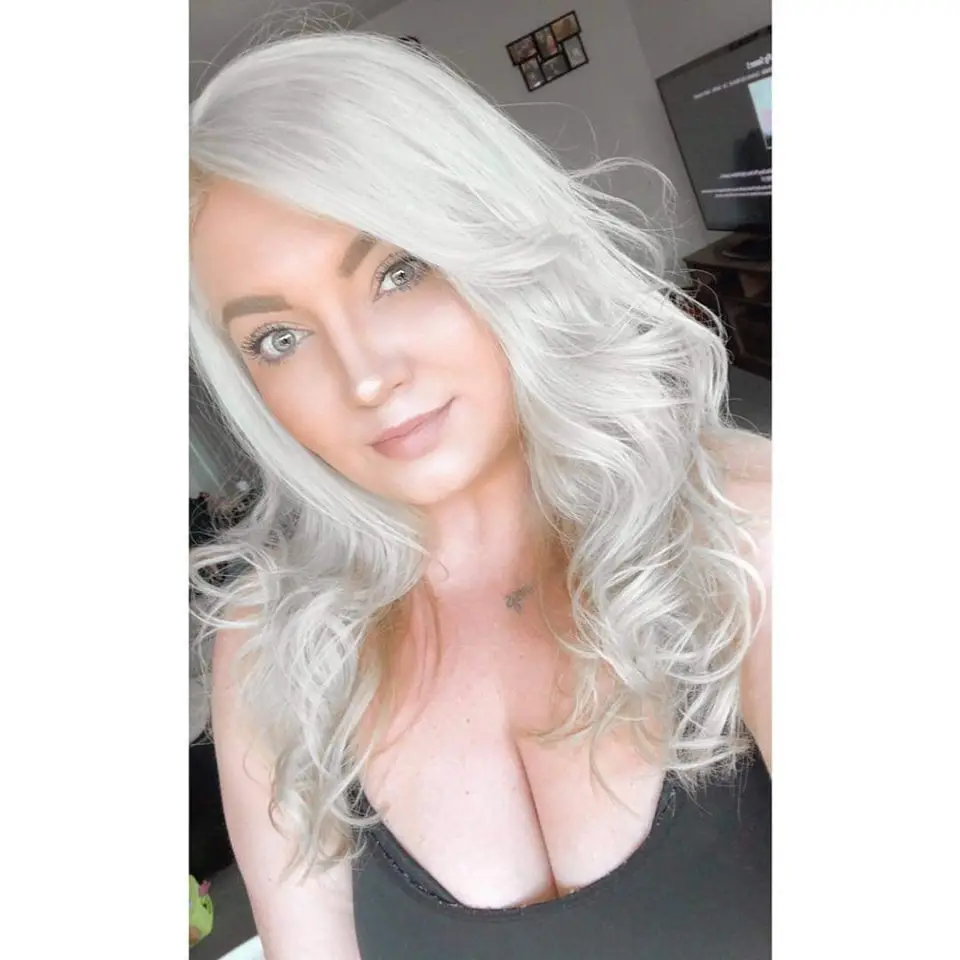 High Lift Intense Ash Blonde. Used with 20 Vol developer. Hair by by Paula Sturdevant