Buy All 6
Exceptional Value Set - while stocks last.
Set contains 6 bottles of Rainbow Color & a FREE OFFER set of Salon Tools.
Rainbow Color is a long lasting treatment color: semi-permanent direct dye technology with added nourishing & conditioning elements.
Last for several weeks, fades gently and "true" - without unwanted reflect changes.
Lasts up to 30 washes with suitable care. 
Contains unique pigments for vivid color reflects
Also contains Argan Oil, Aloe Vera and Keratin to strengthen and condition the hair.
Direct Dye, no developer required.
Easy to use - just pour into a bowl and apply.
Set Contains 6 products: Emerald Green, Electric Blue, Samarkand Blue, Pure Purple, Baby Pink, Grey Ombre
6 x 8oz. 
Free Coloring Tools.
Make sure that the hair is either blonde or pre-lightened blonde.
Shampoo the hair thoroughly using a quality shampoo, then towel dry.
Apply Rainbow Color Pure Purple onto the hair using a brush.
Try and totally saturate the hair with product, beginning at the roots and working your way to the ends.
Avoid contact with the scalp as the pigments are very intense and may stain.
Leave on hair 30 minutes.
Rinse when done with cold/tepid water until the water runs clear.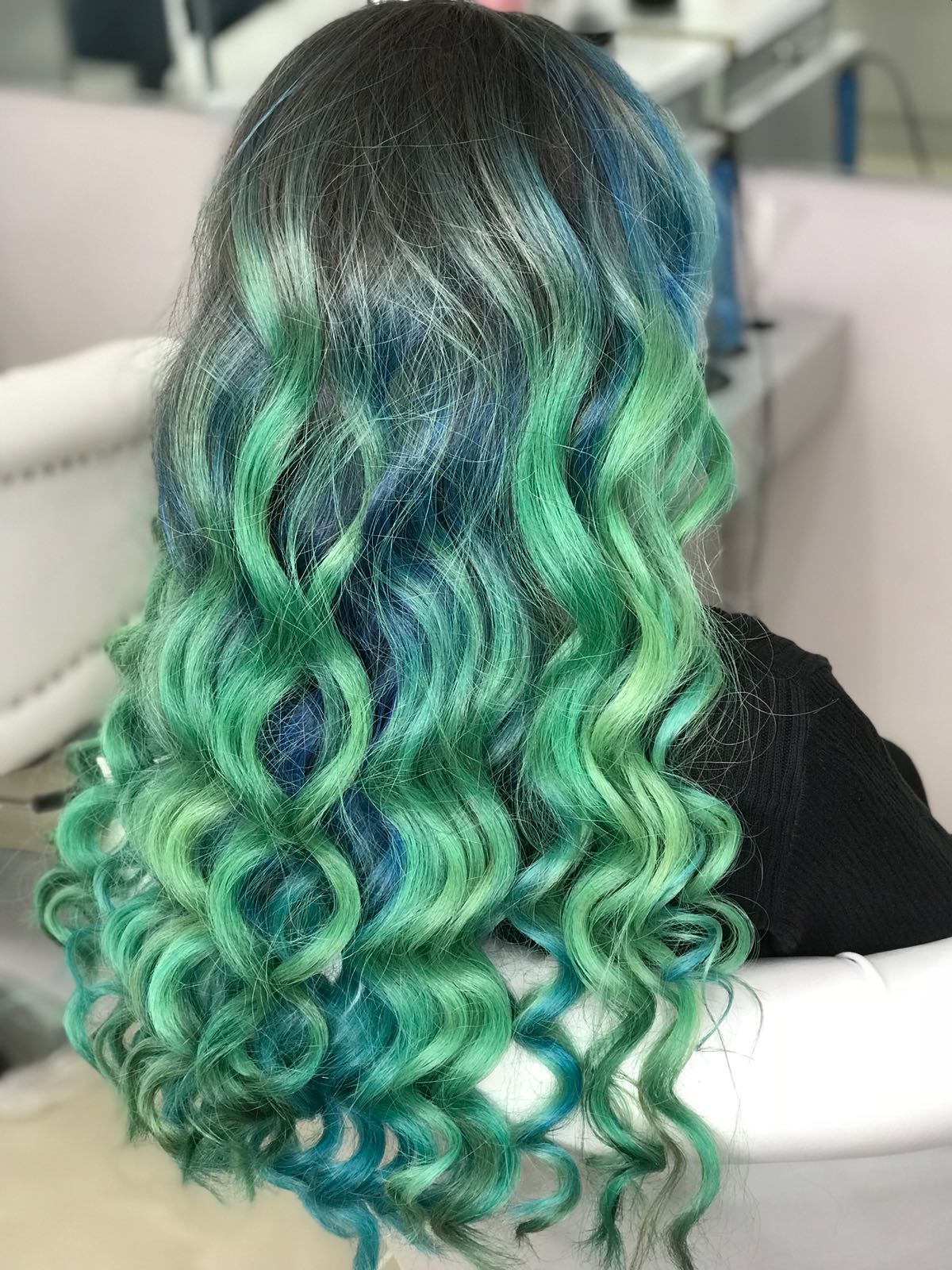 Emerald Green, Samarkand Blue and Electric Blue on prelightened hair.
Hair by Ashley Betancourt.
Baby Pink with a touch of Grey Ombre
Hair by Elona Taki.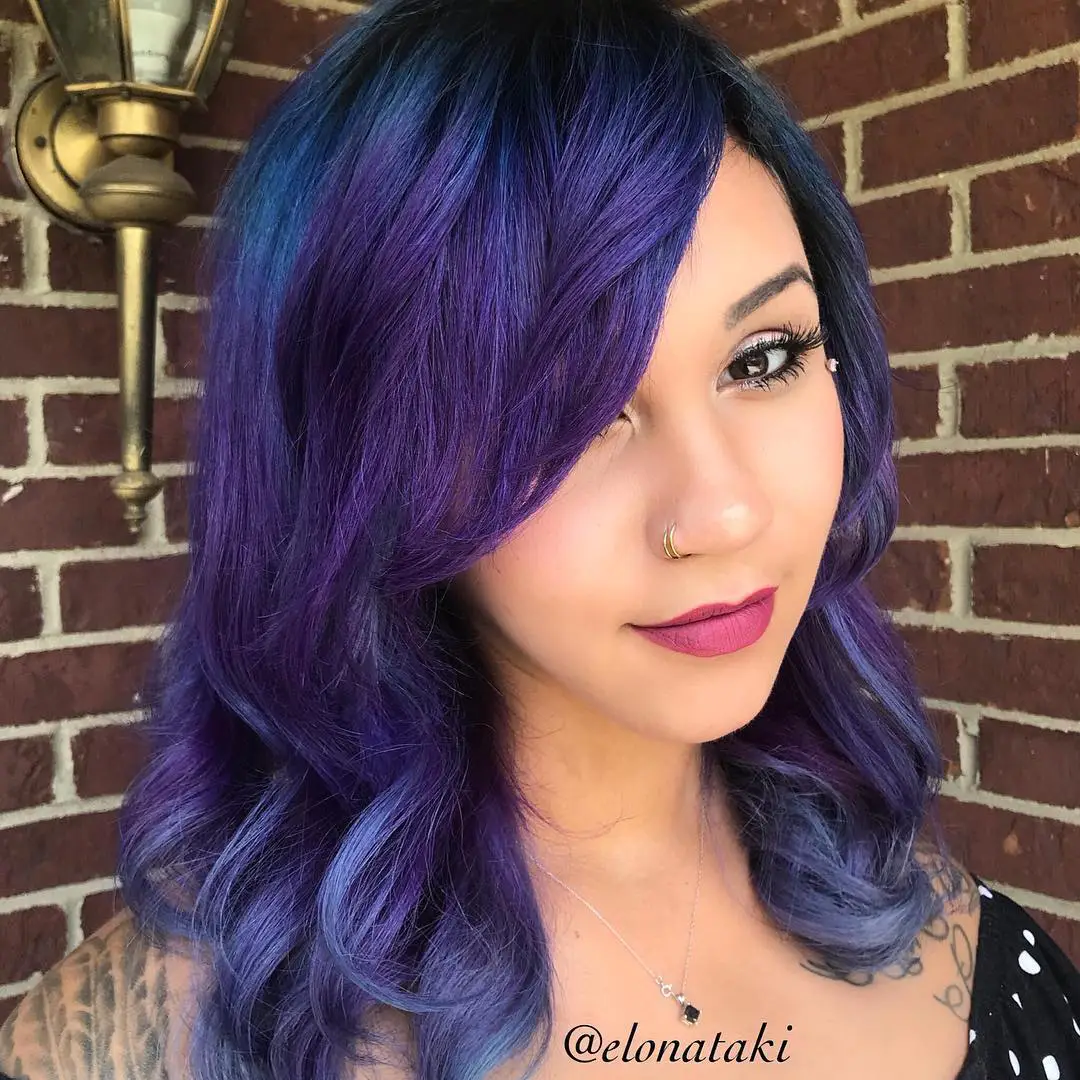 Pure Purple, ELectric Blue and Samarkand Blue.
Hair by Elona Taki.