Blonde Protect Set
LIFT & TONE YOUR HAIR WITHOUT DAMAGE!
This Set Contains Everything You Need to Go Blonde - Lift, Tone & Maintain.
Contains the Following:

1 Brilliant Blondexx Bond Protect Lightener - 17.6 oz
1 Tube Extra Light Cold Blonde 10.2 (10V) - 3.5 oz 
1 20 Vol Developer - 33.8 oz
1 Brilliant Blondexx Bond Protect Shampoo - 8 oz
1 Set Professional Coloring Tools (Free)
RESULTS
Incredibly blonde, incredibly healthy hair.
Lift hair up to 7 levels, gently.
Color and tone hair for a beautiful, consistent white blonde result.
Violet pigments in the color neutralize yellow.
Use Brilliant Blondexx shampoo after coloring to close cuticles and strengthen hair.
Gives perfectly white, strong & healthy hair.
Exceptional value set - Save $31.95
SET CONTAINS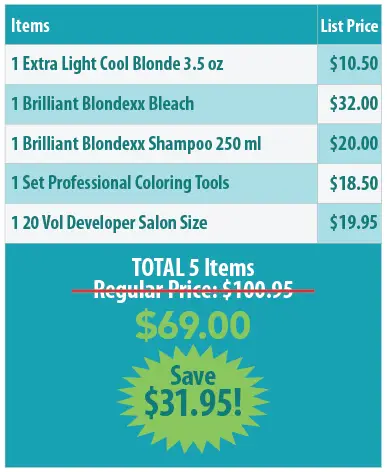 WATCH VIDEO HERE:
Hair by Ashley Betancourt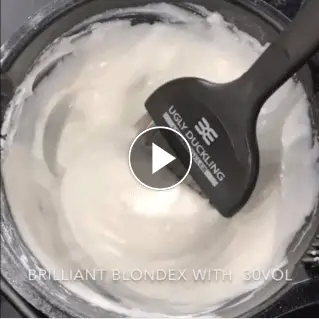 (1) Mix Brilliant Blondexx with Developer (1:2 ratio). You will get a smooth white oily/creamy mixture like above
(2) Apply the mixture to the areas which need lifting.
If you have previously lightened hair to white blonde, this will be the root area.
If not, you may need to do a full head bleach application
(3) Let the mix process for 30 minutes or as long as needed to get the hair to level 10 - minimum yellow should be visible at this stage.
In order to get consistent blonde results, it is important to lift correctly, especially if you have a dark regrowth area to lift. Aim for a pale lemon color as shown below.
Try and make it truly the same level, from roots to tip
If necessary, make a fresh mix and re-apply to parts that have not lifted fully.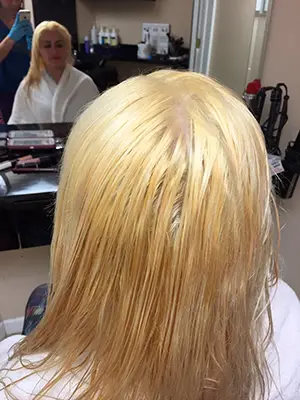 (4) Now apply 10.2 (10V) mixed with 20 Vol. The mix for this is 1:1. Apply throughout, starting with the parts that are the most yellow.
(5) Rinse with water when the hair is toned.
(6) Now Apply Brilliant Blondexx Shampoo, massaging in thoroughly, leave in hair 5 minutes or so then rinse.
RESULT
Perfectly lifted and colored hair - in excellent condition.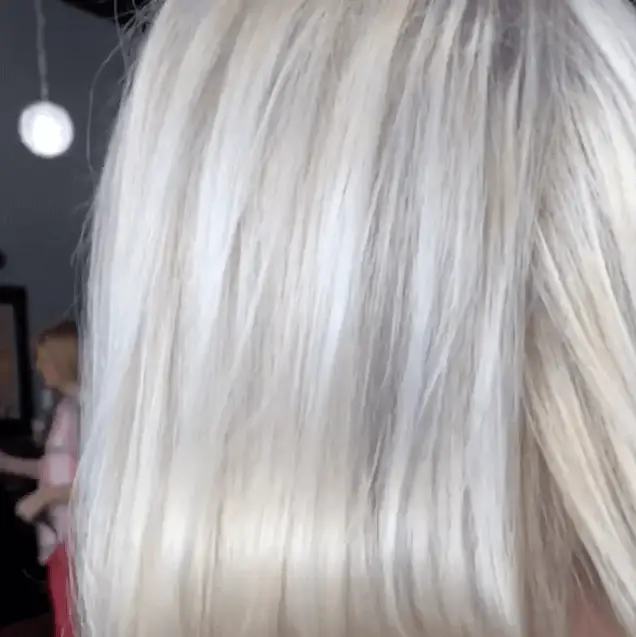 All pictures from Video by Elona Taki.
Hair Tutorial by Elona Taki