FREE US SHIPPING FROM $25
Toner Intro Set
24 BEST SELLING UGLY DUCKLING TONERS - SAVE $140.
6 Tubes Intense Pearl Blonde Toner 100V
6 Tubes Intense Silver Blonde Toner 100B
6 Tubes No-Lift Pearl Blonde Toner 10V
6 Tubes No-Lift Silver Blonde Toner 10B
2 Professional Color Brushes - FREE
NOW AVAILABLE AT $6.50 PER TUBE
Total Value of Products: $297.95
Discounted Trade Price: $156.00
You Save: $141.95
THE FASTEST & WHITEST TONERS ON THE MARKET
WATCH VIDEO:
Hair by Elona Taki
Step One: Pre-Lighten to Level 9/10
If hair is not already blonde, you need to lift using Brilliant Blonde Lightener & 20 Vol Developer. 
Try to eliminate as much of the brassiness as possible and make sure hair is at level 9 for best results.
The most common mistake stylists make is not lighten enough - don't be like this!
Lift correctly and consistently to level 9/10.
Note that if you have a lot of lifting to do, apply lightener on ends first, roots last. The roots will lighten faster due to the heat from the scalp.
Rinse when level 9/10 has been achieved.
Step Two: Apply Your Ugly Duckling Toner
Now apply your Ugly Duckling toner.
Use 10 or 20 Vol developer depending on how much yellowness is still left in your hair.
The correct mix is 1 part toner to 2 parts developer.
This will give you a runnier mix and allow you to work fast and achieve consistent results.
Do the root area last as this part will lift the fastest.
Saturate the hair with the product mix as much as possible.
Rinse When you get the desired color result.
Normally around 10 minutes is enough.
Final Result After Pre-lightening & Toning: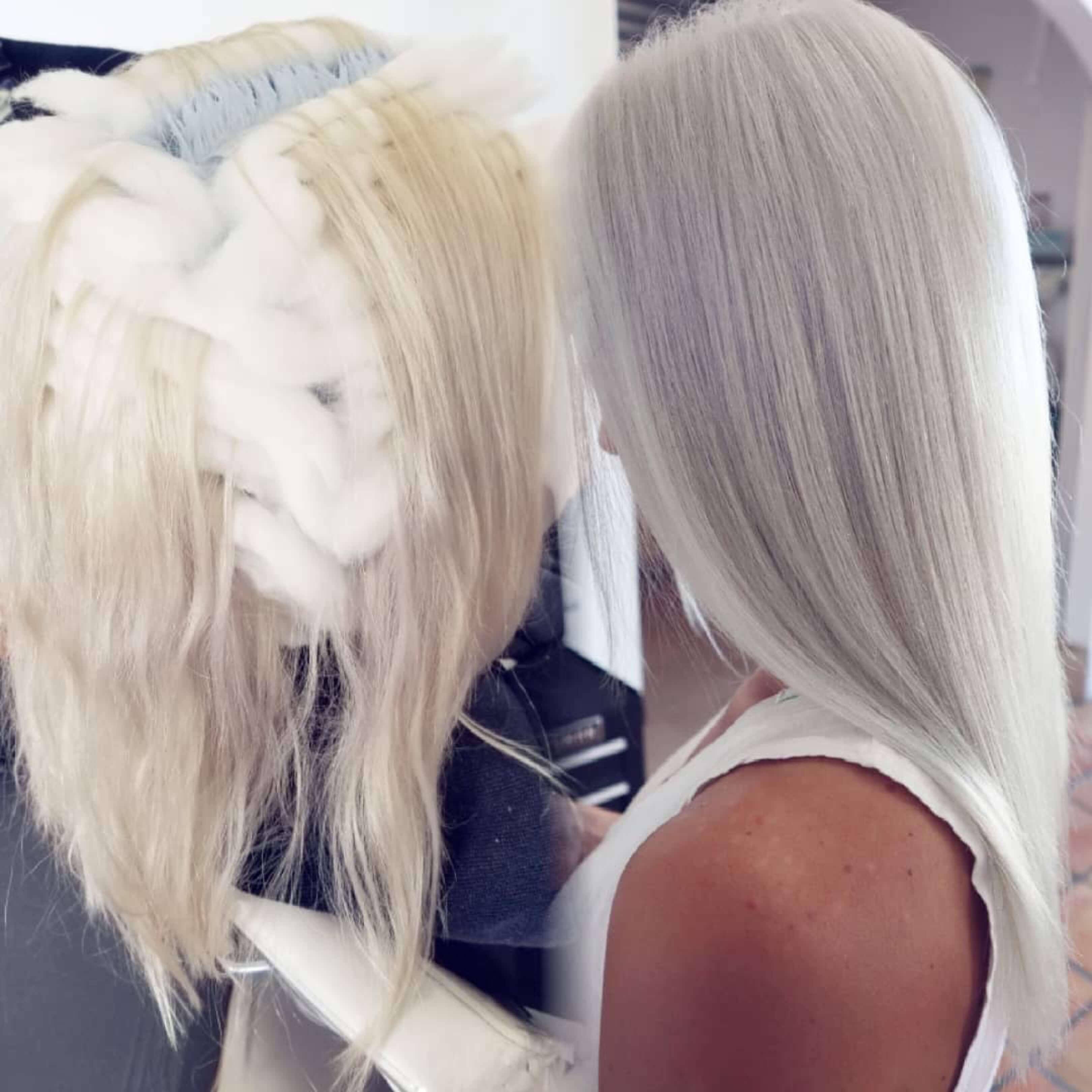 Hair by beautybyeliasv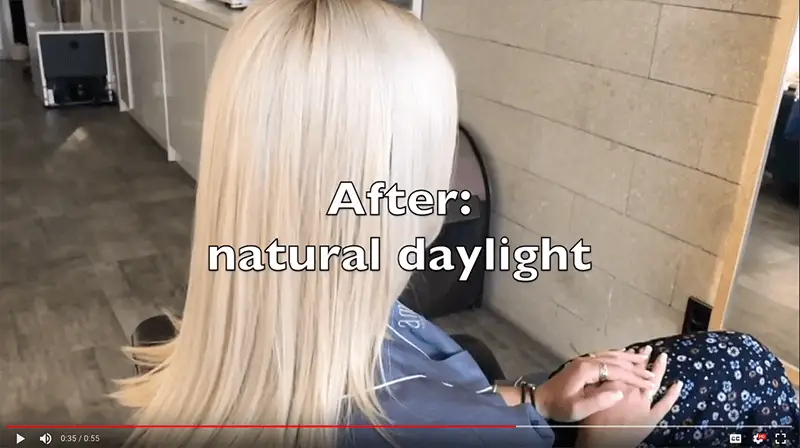 Hair by Brittney Worley
WATCH VIDEO:
Products Used:
Brilliant Blonde Lightener
Intense Pearl Blonde Toner
Developer
Hair by beautybyeliasv