CMSCategory Object ( [id] => 3 [id_cms_category] => 3 [name] => Blog [active] => 1 [description] => [id_parent] => 1 [position] => 0 [level_depth] => 2 [link_rewrite] => blog [meta_title] => Blog [meta_keywords] => [meta_description] => [date_add] => 2015-07-23 07:51:06 [date_upd] => 2015-07-23 07:51:06 [id_lang:protected] => 1 [id_shop:protected] => 1 [id_shop_list] => [get_shop_from_context:protected] => [table:protected] => cms_category [identifier:protected] => id_cms_category [fieldsRequired:protected] => Array ( [0] => active [1] => id_parent )[fieldsSize:protected] => Array ( )[fieldsValidate:protected] => Array ( [active] => isBool [id_parent] => isUnsignedInt [date_add] => isDate [date_upd] => isDate )[fieldsRequiredLang:protected] => Array ( [0] => name [1] => link_rewrite )[fieldsSizeLang:protected] => Array ( [name] => 64 [link_rewrite] => 64 [meta_title] => 128 [meta_description] => 255 [meta_keywords] => 255 )[fieldsValidateLang:protected] => Array ( [name] => isCatalogName [link_rewrite] => isLinkRewrite [description] => isCleanHtml [meta_title] => isGenericName [meta_description] => isGenericName [meta_keywords] => isGenericName )[tables:protected] => Array ( )[webserviceParameters:protected] => Array ( )[image_dir:protected] => [image_format:protected] => jpg [def:protected] => Array ( [table] => cms_category [primary] => id_cms_category [multilang] => 1 [multilang_shop] => 1 [fields] => Array ( [active] => Array ( [type] => 2 [validate] => isBool [required] => 1 )[id_parent] => Array ( [type] => 1 [validate] => isUnsignedInt [required] => 1 )[position] => Array ( [type] => 1 )[level_depth] => Array ( [type] => 1 )[date_add] => Array ( [type] => 5 [validate] => isDate )[date_upd] => Array ( [type] => 5 [validate] => isDate )[name] => Array ( [type] => 3 [lang] => 1 [validate] => isCatalogName [required] => 1 [size] => 64 )[link_rewrite] => Array ( [type] => 3 [lang] => 1 [validate] => isLinkRewrite [required] => 1 [size] => 64 )[description] => Array ( [type] => 3 [lang] => 1 [validate] => isCleanHtml )[meta_title] => Array ( [type] => 3 [lang] => 1 [validate] => isGenericName [size] => 128 )[meta_description] => Array ( [type] => 3 [lang] => 1 [validate] => isGenericName [size] => 255 )[meta_keywords] => Array ( [type] => 3 [lang] => 1 [validate] => isGenericName [size] => 255 ))[classname] => CMSCategory [associations] => Array ( [l] => Array ( [type] => 2 [field] => id_cms_category [foreign_field] => id_cms_category )))[update_fields:protected] => [force_id] => ) 1
Array ( [0] => Array ( [id_cms] => 64 [id_cms_category] => 3 [position] => 24 [active] => 1 [indexation] => 1 [id_lang] => 1 [id_shop] => 1 [meta_title] => Are Your Products Cruelty Free? [meta_description] => Cruelty Free | Vegan | Ethical | Organic [meta_keywords] => cruelty free,vegan,ethical [content] =>
Are Your Products Cruelty Free?
Ugly Duckling does not conduct animal testing either during product formulation or in the process of commercializing its products anywhere in the world.
It is important to realize that any foreign company selling in China today, is obliged to do animal testing in order for these products to be certified by the authorities. It sounds crazy, but it's true. This basically means that any foreign company which is selling in China (and this includes many well-known hair brands) is causing its products to be tested on animals.
Once again. Ugly Duckling does not test on animals, in China or elsewhere.
[link_rewrite] => are-your-products-cruelty-free [buynowlink] => [facebookreview] => )[1] => Array ( [id_cms] => 70 [id_cms_category] => 3 [position] => 25 [active] => 1 [indexation] => 1 [id_lang] => 1 [id_shop] => 1 [meta_title] => How To Use Rainbow Color [meta_description] => Rainbow Color | Long Lasting Treatment Color [meta_keywords] => direct dye,semi-permanent hair color [content] =>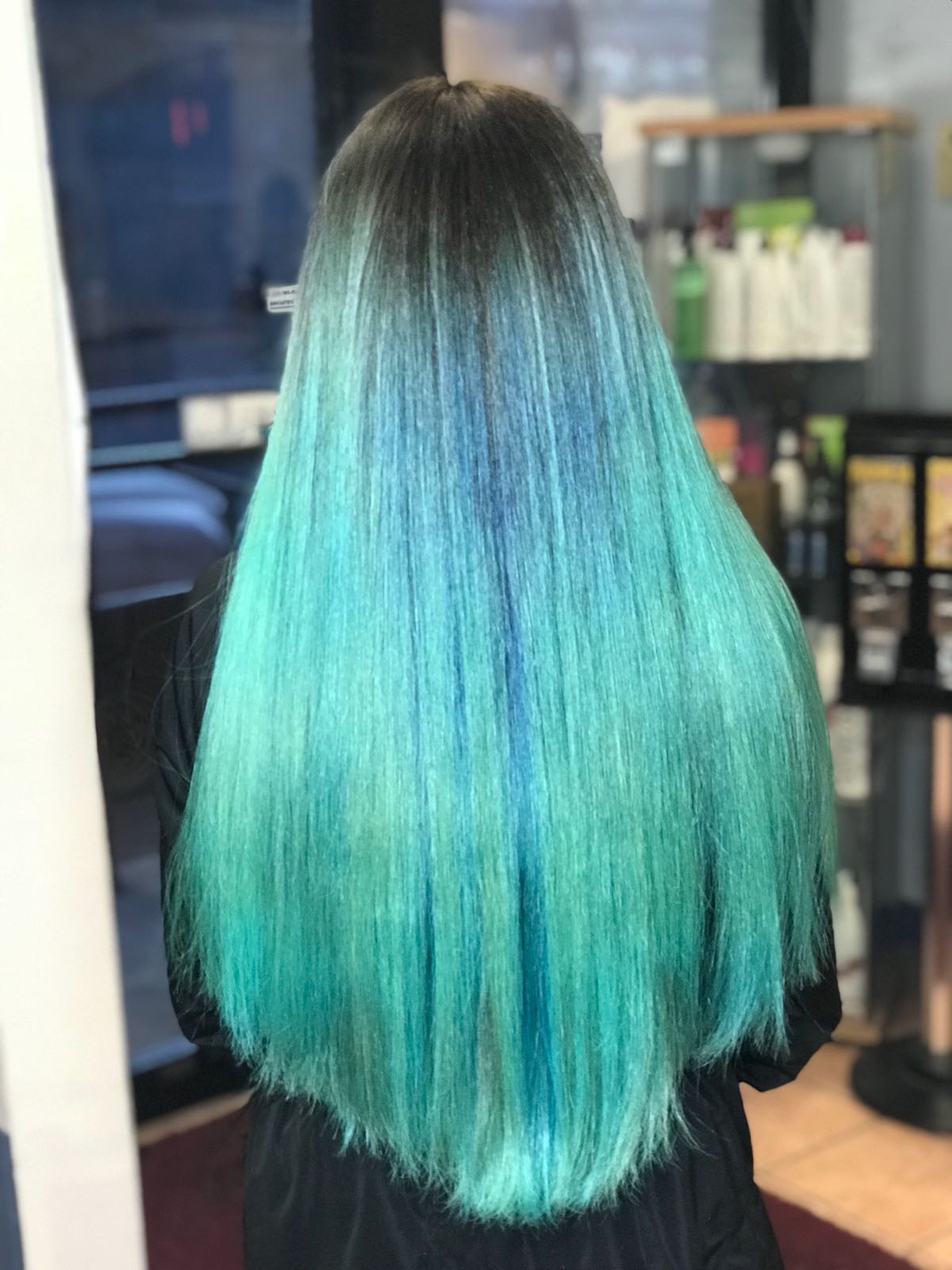 Ugly Duckling Rainbow Color is a new type of direct color which conditions and colors at the same time.
It contains Argan Oil, Aloe Vera and Hydrolised Keratin to add condition and shine.
Rainbow Color does not contain any PPD and does not require any developer to use. Just prelighten hair and apply.
Rainbow Color lasts up to 30 washes. It fades "true" - it does not deviate from its original color.
Some suggestions for getting the most of our of Rainbow Color:
Make sure that the hair is either blonde or pre-lightened blonde
Shampoo the hair thoroughly using a quality shampoo, then towel dry
Apply Rainbow Color onto hair using a brush.
If you are applying several colors, be sure to use separate bowls and brushes, and try and keep the different colored sections of hair apart during processing time.
Leave on hair 30 minutes.
Rinse using cold or tepid water - no shampoo.
Maintenance of Rainbow Color:
The hair will gradually fade over time.
You can keep the hair color longer by washing with cold water.
For a video tutorial, click here:
[link_rewrite] => how-to-use-rainbow-color [buynowlink] => [facebookreview] =>
Incredibly long lasting colors - Really worth it ! Customer Review.
)[2] => Array ( [id_cms] => 71 [id_cms_category] => 3 [position] => 26 [active] => 1 [indexation] => 1 [id_lang] => 1 [id_shop] => 1 [meta_title] => How to Get Ruby Red Hair Color from Dark Brown [meta_description] => Get a Totally Vibrant Ruby Red Hair Color | 2 Step Technique, Recipe and Video Tutorial [meta_keywords] => ruby red hair color,lift dark brown hair,recipe,tutorial,video [content] =>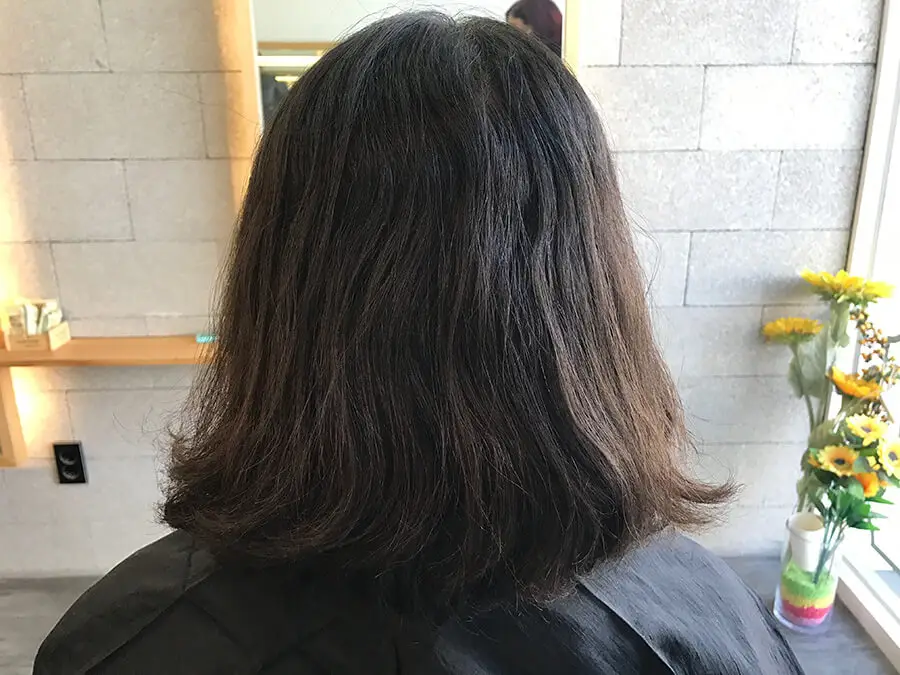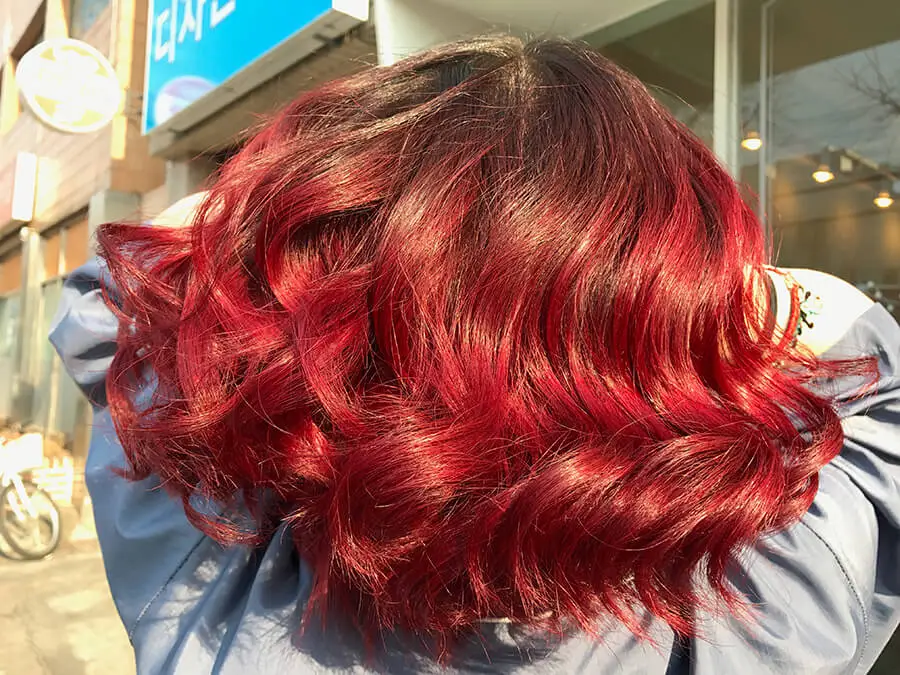 From Dark Brown to Ruby Red
Do You Have Dark Brown Hair which you want to take to a Brilliant, Vibrant Ruby Red?
Learn How in this Tutorial.
STEP 1: Use Foil and Lift the Hair using Brilliant Blonde Lightener and 30 Vol Developer.
Mix the lightener with the developer in the ratio of 1 part lightener to 2 parts developer.
Section the hair and tie up using clips
Start from the back and work your way around, as below
Use foil and apply your lightener mix generously, trying to really saturate the hair as well as possible.
If the hair is very dark, place your client under some gentle heat - it will help you lift quicker and better.
Aim to lift to a level 8 minimum - see picture below.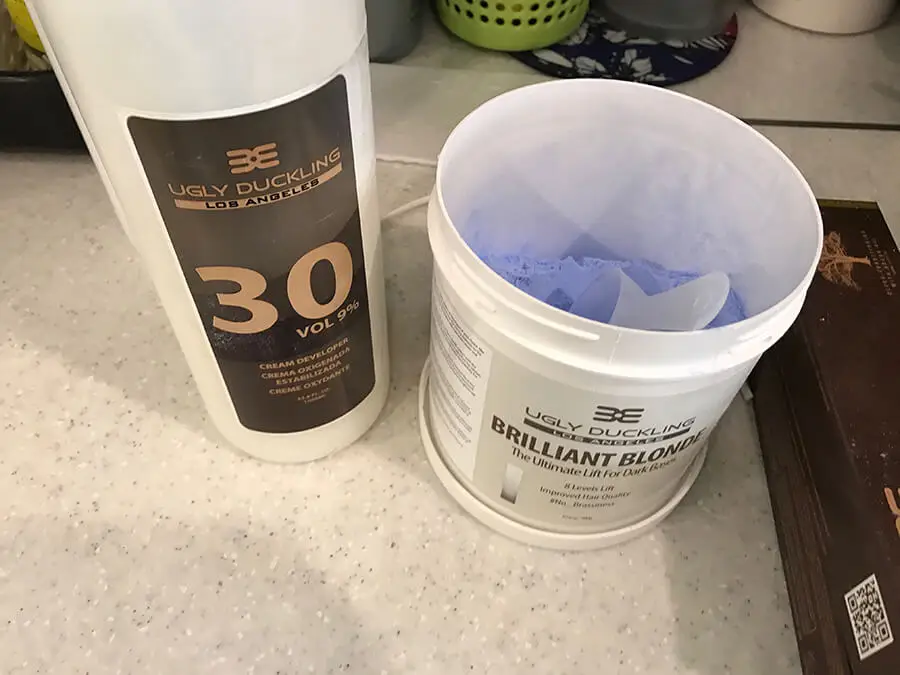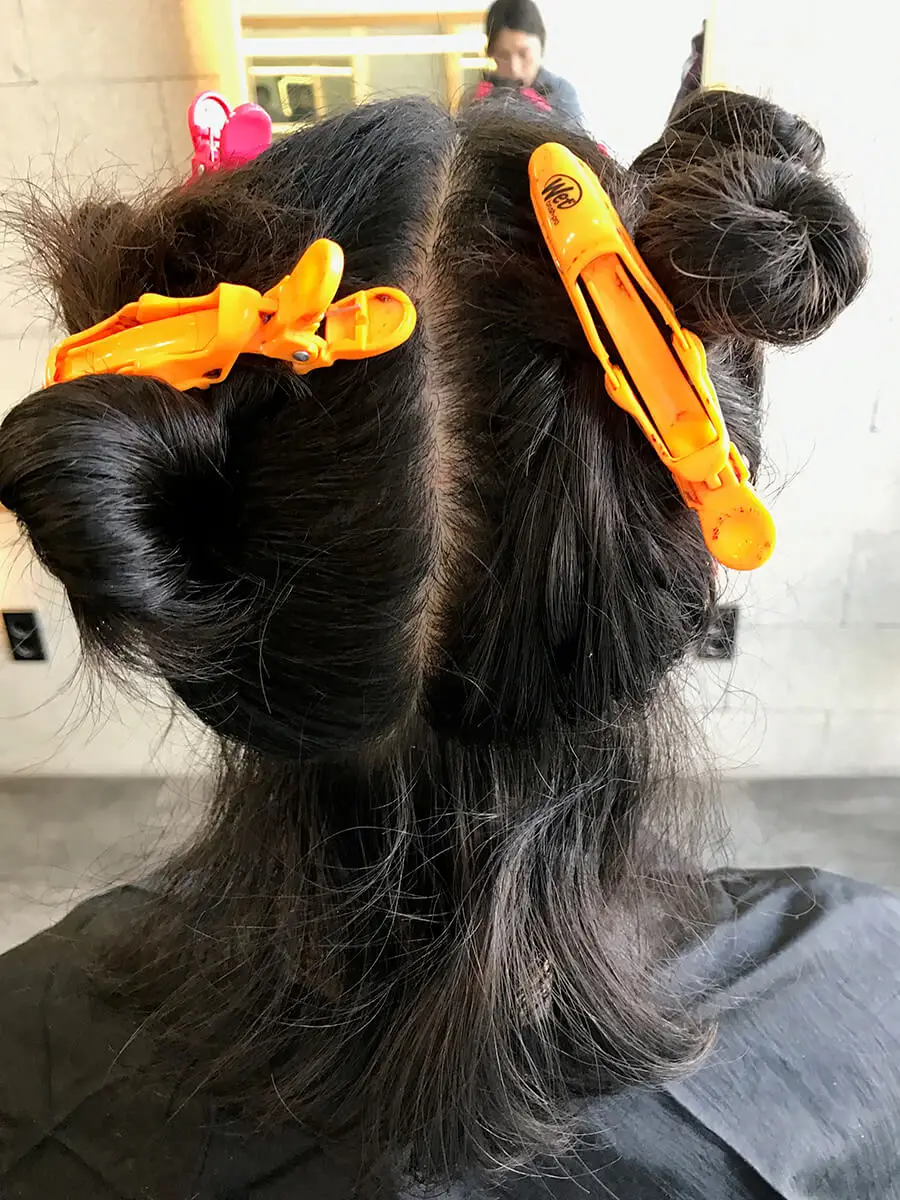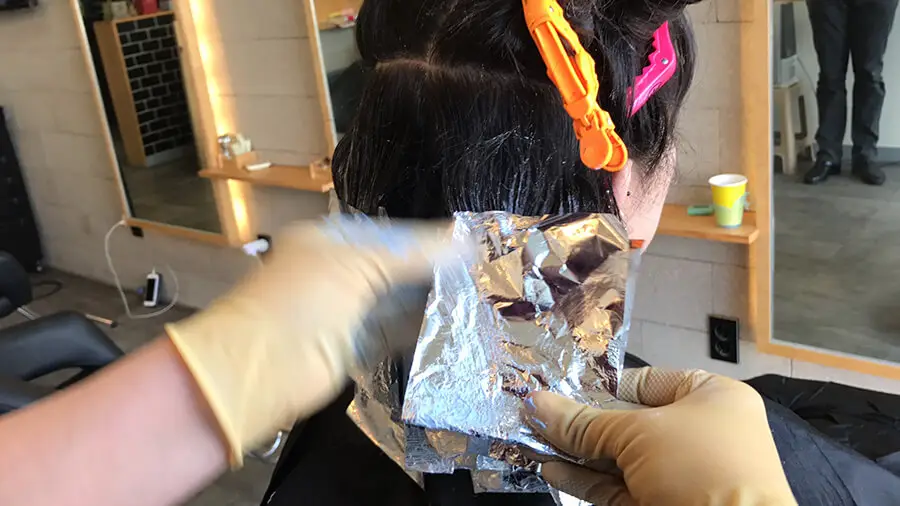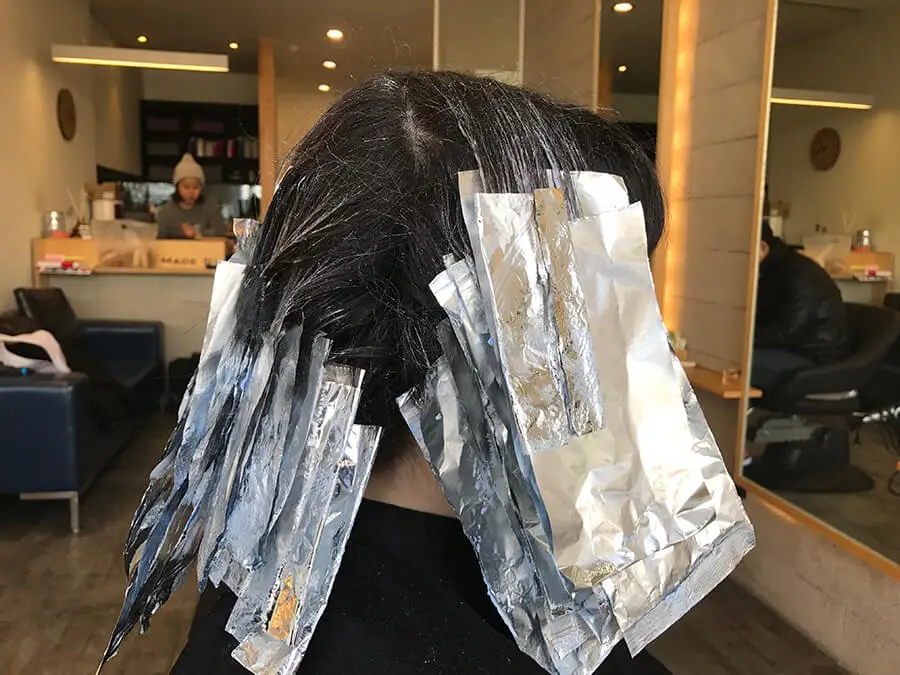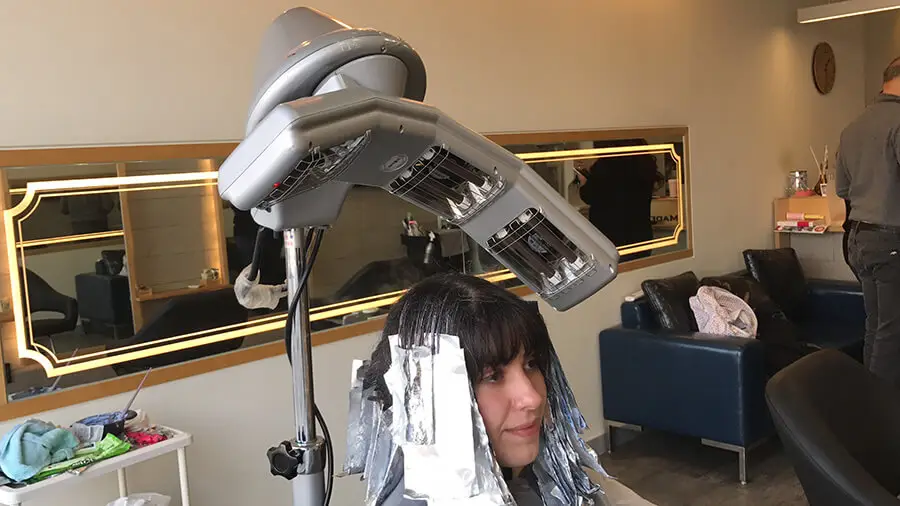 STEP 2: Apply a mix of 5.66 and Ruby Red with 20 Vol to the entire head.
Mix equal portions of 5.55 and Ruby Red.
These colors are really vibrant and will get you that vibrant red result you are looking for.
This time your mix will be 1 part total color used to 1 part developer.
Use 20 Vol developer this time, as the hair is already lifted.
Once again, really saturate the hair with the product.
Leave in the hair 30 minutes, then rinse.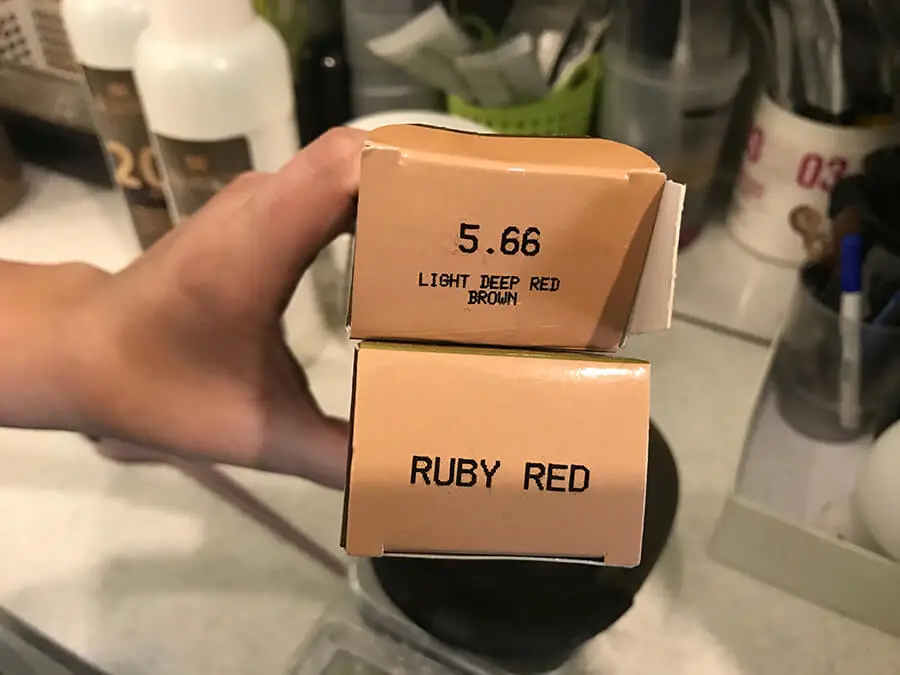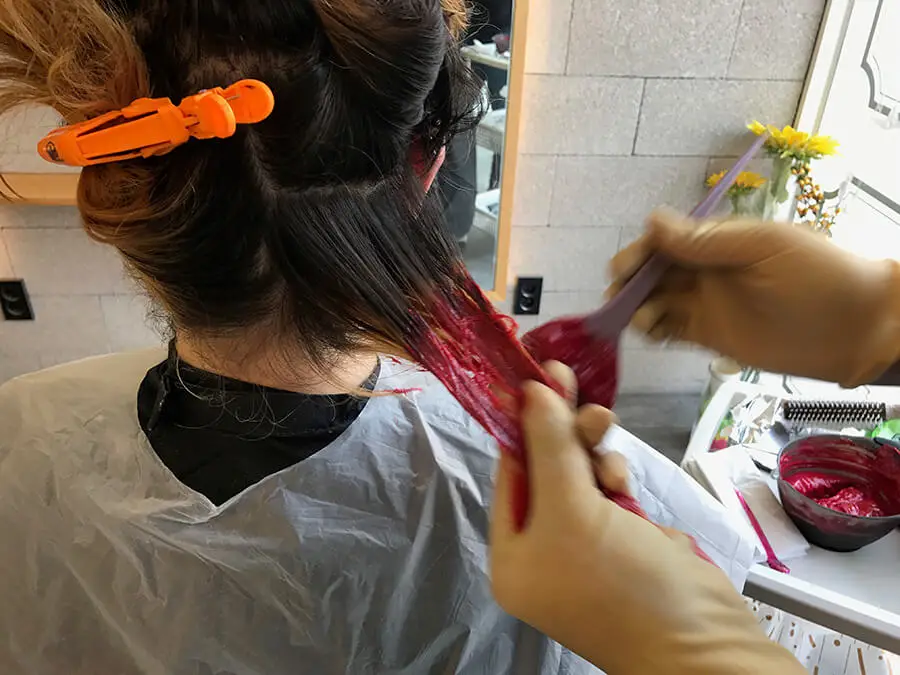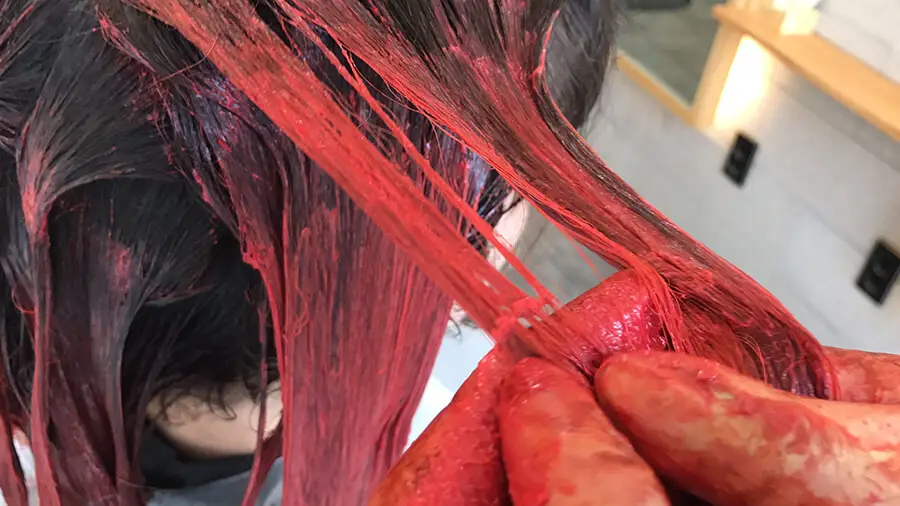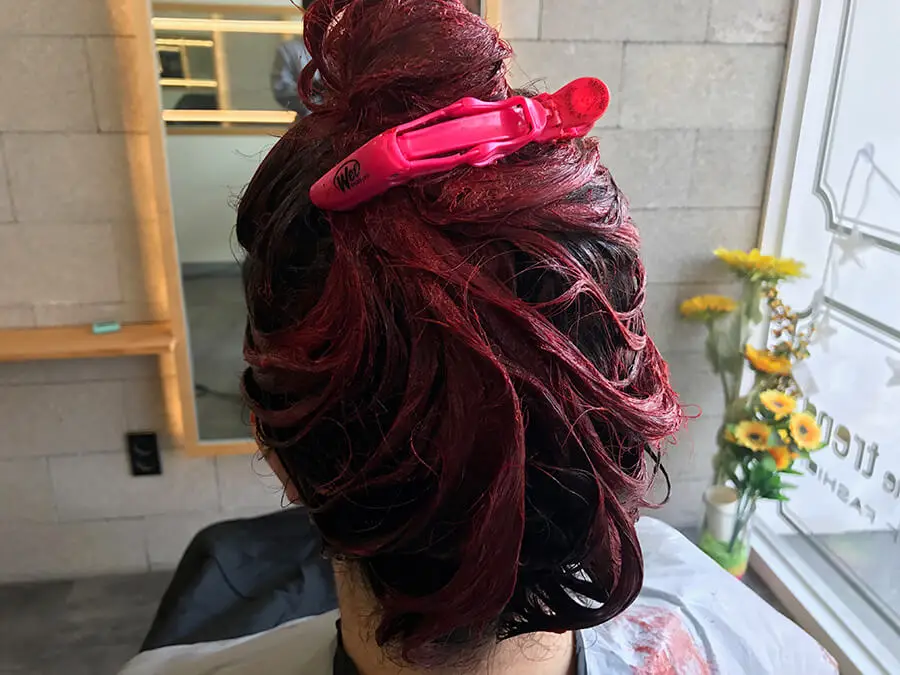 Final Result: Vibrant Ruby Red Hair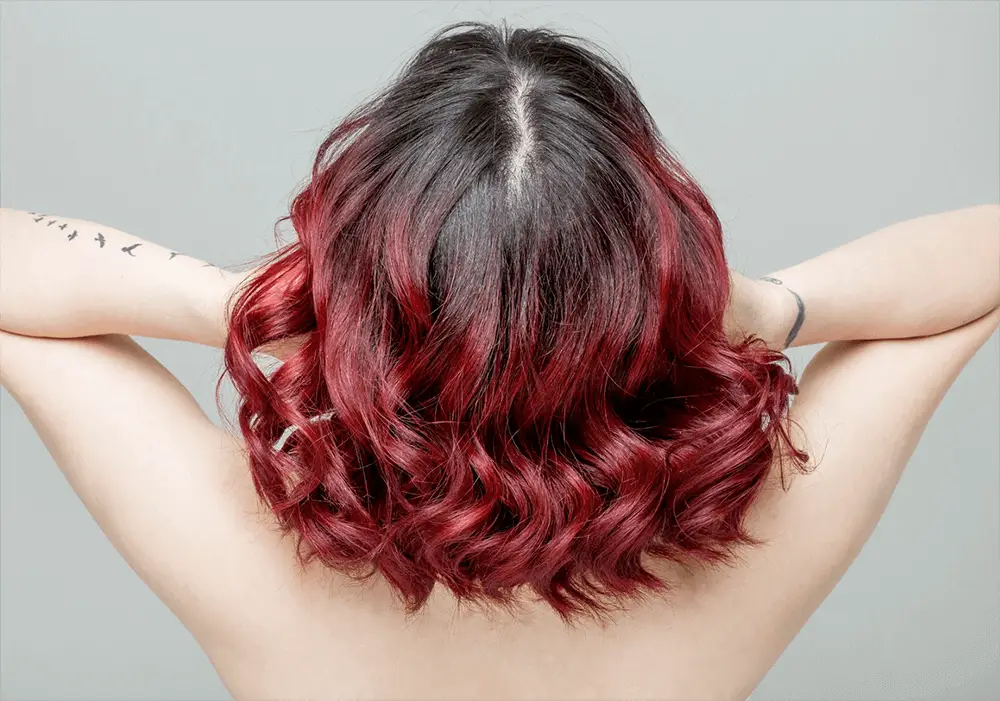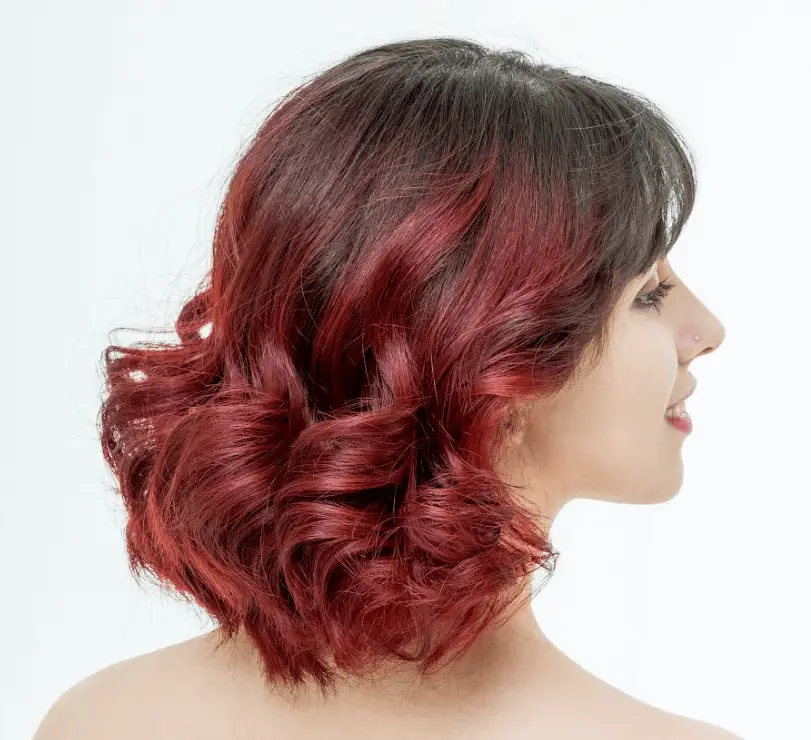 Watch Video Tutorial Here:
Products Used:
Brilliant Blonde Lightener
Ruby Red, 5,66
20 and 30 Vol Developer
Hair by Brittney Perez
[link_rewrite] => how-to-get-ruby-red-hair-color-from-dark-brown [buynowlink] => [facebookreview] => )) 1
Cruelty Free | Vegan | Ethical | Organic

Read More

Rainbow Color | Long Lasting Treatment Color

Read More

Get a Totally Vibrant Ruby Red Hair Color | 2 Step Technique, Recipe and Video Tutorial

Read More