What is a hair toner?
A toner is a product which helps the stylist color-correct for brassy hair and other unwanted reflects.
Toners help produce a vivid, 3D rich color - usually but not always blonde. 
Hair toners help you as a stylist fine-tune your client's hair color.
They are particularly useful on bleached hair and on washed out color applications.
Very often, they are used to fight the natural warm tones or brassiness in a client's hair.and produce a finished color result which is typically less warm, less yellow.
A toner also helps the stylist achieve the exact shade of blonde that most clients typically expect from a stylist when they go to a salon - white platinum blonde, pure silver hair, pearl blonde, and silver grey are some very common examples.


What does pre-lightening mean and how do you do it?
The best thing you can do to guarantee a great result after toning is to pre-lighten the hair to a level 10 extra light blonde before toning.
That means that the reflect you should see should be palest, palest yellow.
See chart below.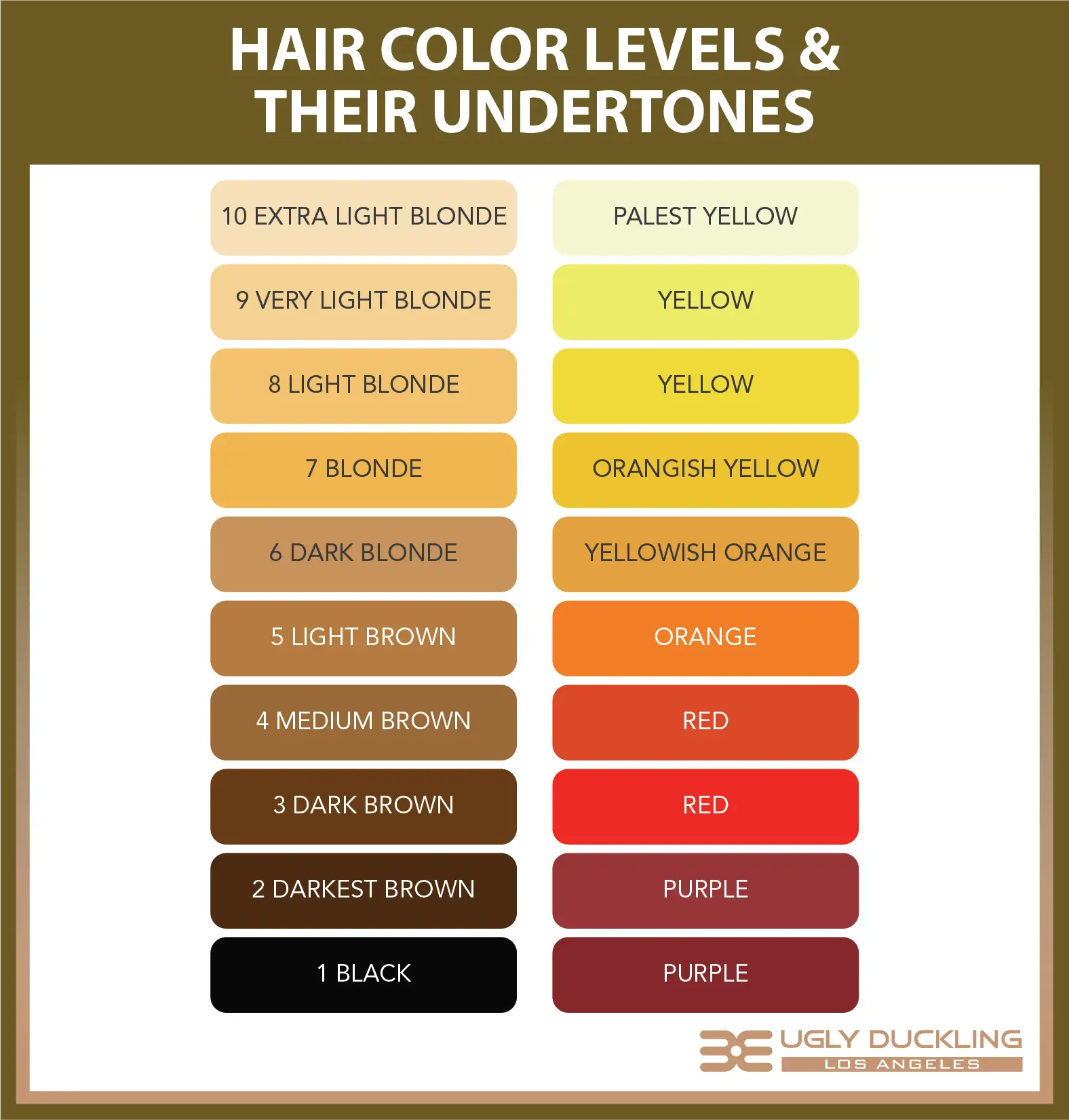 Pre-lightening essentially involves the use of bleach to lift the hair color level to level 10 prior to toning.
Pre-lightening in this way drives all the natural melanin out of a girl's hair and take it to a very pale yellow color.
Once you get it there, you will now get much better hair color results when you tone.
What color results do toners achieve?
The most commonly desired colors these days are cool colors.
Cool essentially means anything with blue or violet or purple in it.
Typical blonde cool colors would be silver blonde, pearl blonde, white platinum blonde, silver grey blonde and white ash blonde.
What are the difference types of toners out there?
Toners can be both permanent (with ammonia) and demi-permanent (without ammonia). Some are cream based and others are liquid based.
In both cases you would be mixing the toner with developer and applying. The strength of the developer can vary from 5 Vol all the way up to 20 Vol, depending on the brand of toner and the state of the hair.
What are Ugly Duckling's toners like & what can they do for my hair?
Ugly Duckling's range of toners are all professional products, designed for stylists working in the salon and also at home.
Ugly Duckling has both permanent and demi-permanent toners. Ugly Duckling also has purple toning shampoos and masks. 
We will go through all these products here and guide you when to use which.
Ugly Duckling's permanent toners.
Ugly Duckling's permanent toners are among the fastest acting toners available & will help you achieve genuine blonde transformation for your client's hair.
The intense Ugly Duckling toners (intense pearl blonde 100V, intense silver blonde 100B) have an extra booster and are recommended when there is still a lot of yellow in the hair.
The no-lift Ugly Duckling toners (no-lift pearl blonde 10V, no-lift silver blonde 10B) are recommended for repeat hair toning applications or when the hair is already very well lightened, with minimal yellow.
In general you will find that these permanent toners are stronger and more long lasting than the demi-permanent ones.
We recommend that you use these toners if your hair is very very brassy, & you are looking for a complete blonde transformation (full head lifting and toning).
Ugly Duckling permanent toners are generally applied with 10 or 20 Vol developer, 1 +2 mix.
Ugly Duckling's demi-permanent (ammonia-free) liquid toners: Blondify.
These toners are for doing a quick re-fresh, or gloss. They are ideal for use when you are just looking for a maintenance toning product.
They still have very strong pigments, so they do an excellent neutralizing job. But they won't lift your hair.
We recommend you use Blondify if you need to tone highlights without touching or lifting a darker base. Also if you are looking for a quick refresh - a glaze or gloss tone.
The other advantage of Blondify toners is that they are in liquid form. Which means they can be mixed in an applicator bottle and applied straight away from the bottle.
Blondify toners have been designed along Color Wheel principles, so it is a good idea to choose the right one according to the color of your clients hair.
Use the Natural Ash Blonde liquid toner if the hair is brassy yellow (level 8).
Use the Natural Violet Blonde liquid toner if the hair is yellow (level 9).
These toners can be used with 7 Vol, 10 Vol and 20 Vol developer. The recommended mix is 1+1.
Are there other products that can be used as toning products?
Anything with strong neutralizing pigments, in particular violet and blue pigments can be used to color correct brassy reflects.
Ugly Duckling Purple Shampoo and Mask, for example, are very useful for taking the last traces of yellow out of blonde hair and keeping it cold and ashy. 
But please bear in mind that such products tone very well but they do not and cannot lift.
So if your client has a lot of really brassy, orange hair, you will need to some lifting and regular toning before you tone with purple shampoo and mask.
Certain purple products on the market also stain the hair.
This can be a great nuisance, particularly on lightened white ends where they can be very visible. Ugly Duckling Purple shampoo and mask do not stain.
What is the difference between a permanent hair color and a permanent hair toner? 
Here is what a hair toner does:
Toners provide a "glaze". In other words, they recalibrate the color.
They are typically very fast acting and can be washed off as soon as you get the toning result you are looking for.
The recommended mix for Ugly Duckling permanent toners is 1+2.
This gives you a slightly "wet"  mix, allowing you as the stylist to work fast.
And you do need to work fast when you are toning to give the whole head as equal a processing time as possible.
And here is what a hair color does:
Colors typically produce richer, more vivid 3D results.
They need to be applied, like color, slowly and carefully using a brush and then a second time rubbed in with fingers using gloves.
The recommended mix for Ugly Duckling colors is 1+2.
Because the mix is more pasty as compared to when using toners, it will typically take more time to do a regular color application.
Incidentally, all Ugly Duckling blonde colors can be used as toners. Just change the mix to 1+2 and go ahead and apply.
Which hair toner should I use?
To get platinum blonde white hair on yellow brassy hair use this: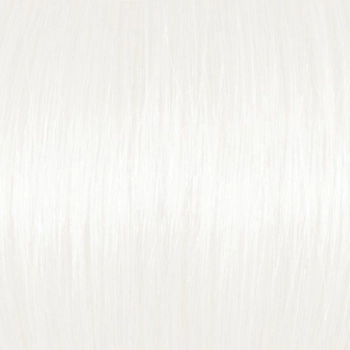 This is an ultra fast acting hair toner which produces a pearl white blonde result.
It tones hair in 10 minutes, getting rid of yellow and brassiness in hair.
It contains an added booster which effectively lifts the hair by one additional level.
It's probably the fastest acting toner on the market today.
It is best used with 20 Vol developer with a 1+2 mix on pre-lightened hair.
Typical processing time is only 10-15 minutes.
For clients with long hair and well-lifted roots, it is best to apply on the root area at the end.
Otherwise it may process too fast there.
To get platinum white blonde hair on hair that has been correctly pre-lightened to level 10, use this: This toner also produces a pearl blonde look.
The difference with the intense pearl blonde toner is that it has less of a lift.
We recommend you use this toner in place of the intense pearl blonde toner for repeat applications and if the hair is already super light blonde.
We also recommend that you use this toner if you are anxious about maintaining lowlights.
Use with 20 Vol developer, 1+2 mix.
To get a natural white/silver blonde result on yellow/brassy hair use this: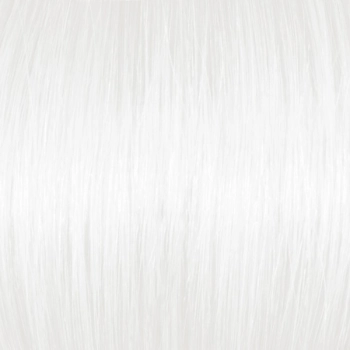 This is another ultra fast acting hair toner, also with added lift (Booster) to kick out yellow.
This produces a more natural but still spectacular white silvery blonde result.
Use with 20 Vol developer with a 1+2 mix on pre-lightened hair.
Typical processing time is also only 10-15 minutes.
To get a natural white/silver blonde result on hair that has been correctly pre-lightened use this: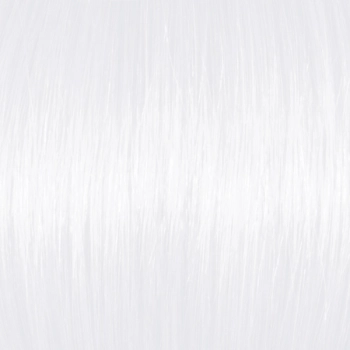 Again, a less lifting version of the intense silver blonde.
Suitable for very well pre-lightened hair, repeat applications and on top of low-lighted areas.
Use with 20 Vol developer, 1+2 mix.
If hair has been well prelightened, and you are looking to go ultra white blonde, use this (violet based neutralization):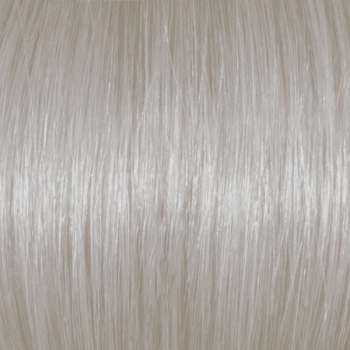 If you are trying to achieve a pure white platinum blonde the color we would suggest is this one: Extra Light Cool Blonde 10V/10.2 
The intense violet pigments in this toner remove practically every trace of yellow and give the hair an a pure white platinum blonde look.
This is a regular color. So the mix is 1+1 and you need to process it for the full 30 minutes in order to achieve the full rich, 3D color effects.
Use with 20 Vol developer on pre-lightened hair. 
For silver grey blonde results use this: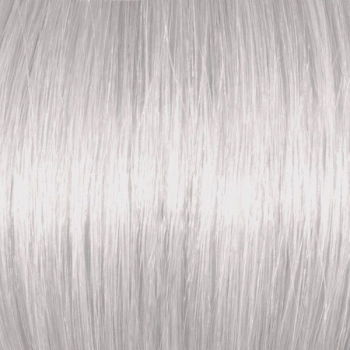 Another very popular color.
This one is also a regular color, so use with 20 Vol in a 1+1 mix and process for 30 minutes on pre-lightened hair.
Produces spectacular silver grey results - which is a very elusive, hard to achieve color. 
Your client will thank you for this one!
For a natural looking ultra cool ash blonde use this (this is a color, not a toner):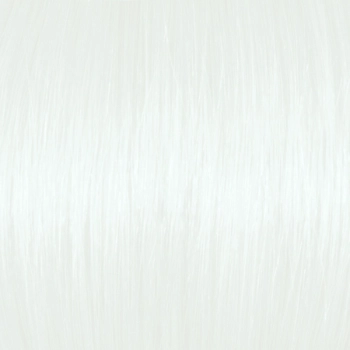 This is a blue based blonde - very unusual. In fact, only Ugly Duckling has anything quite like it
A very popular color for those clients who want a totally white but still natural looking ash blonde color.
1+1 mix with 20 Vol developer on pre-lightened hair.
What if I want to tone and not touch my dark base?
In this case, we would suggest you use Blondify liquid toners with a low Volume developer (7 or 10 Vol.)
Blondify liquid toners have been designed to give gloss toning results (without ammonia) in just 10 minutes - without touching the dark base.
So this makes Blondify the ideal go-to product for anyone with a shadow root, or highlights on top of darker hair.
For quick gloss tones using Blondify liquid toners:

Natural Violet Blonde Toner 010V


What is purple shampoo and mask and what does it do for hair?
Purple shampoos and masks are products which help maintain your lightened hair at home in between salon visits.
They contain purple pigments which is the exact opposite of yellow on the color wheel.
So they are excellent at toning hair and removing excess yellow.
However, just remember they cannot lift. So if you have orange brassy hair and you dump purple shampoo in it is not going to work.
Also be aware that some purple shampoos (not ours) do stain. In such cases they can be a real pain to remove!
In short, purple shampoos and masks are a great asset for any colorist and they also do an excellent job at maintenance.
Just use wisely, and don't over-depend on them. To really create successful blonde results, you are going to have to bleach and tone first.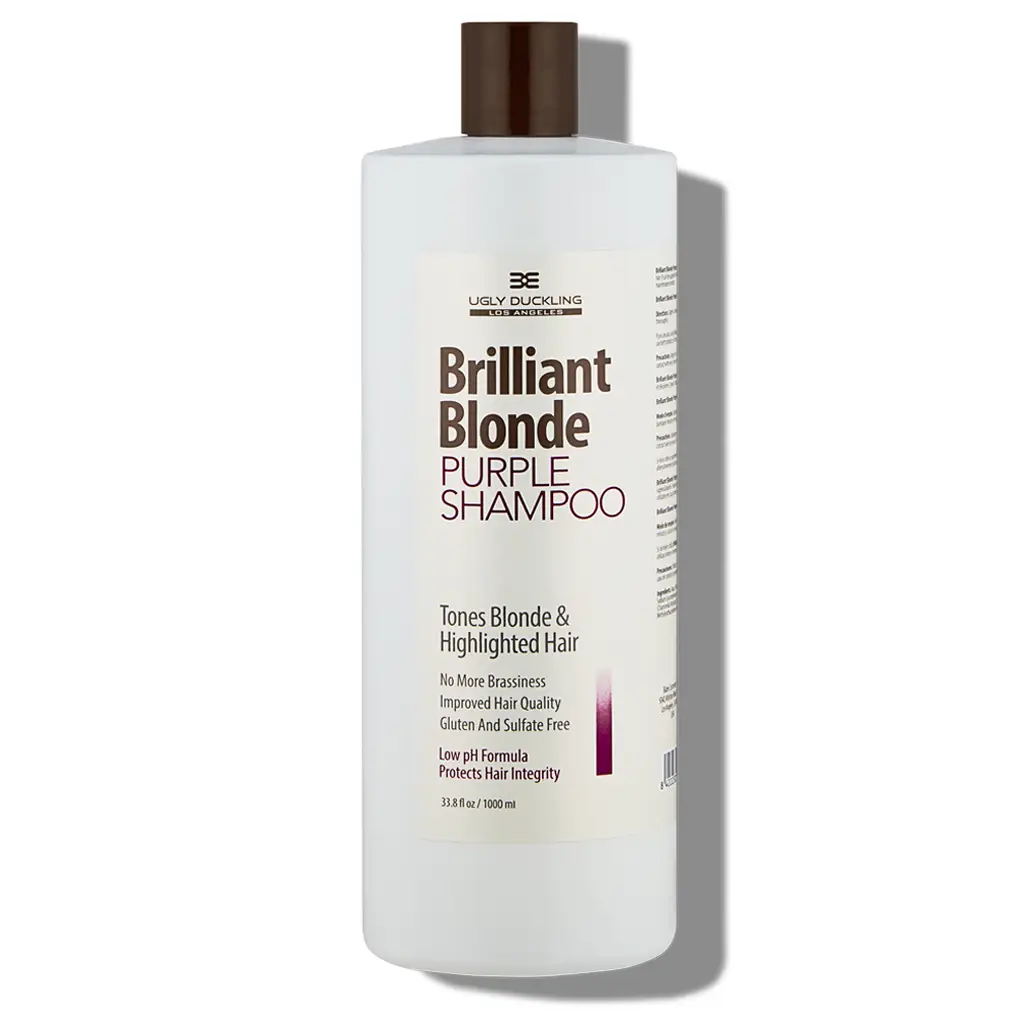 Is a toner only for blondes?
In general, hair toners work best on blonde hair. That is when you get the most visible results.
There are, however, some toners for medium blonde hair - cinnamon blonde, caramel blonde etc.
As of now at Ugly Duckling we don't have such toners, but just remember that all Ugly Duckling colors can be used as toners. Just change the mix to 1+2 and you're good to go.
Best blonde toner - Permanent or a Demi?
Typically a permanent toner would give more lift and be more vibrant and long lasting than a demi-permanent toner.
For information, Redken Shades EQ range are demis.
Wella T14, T18 are permanent toners.
At Ugly Duckling we have both types:
Ugly Duckling's cream-based toners are permanent toners
Ugly Duckling's liquid toners (Blondify) are demis.
Which you use will depend on how brassy your hair, and how much of a complete transformation you are looking to achieve, and also whether you are prepared to touch your whole base or not.
We would suggest you use our permanent toners for full head toning and for major blonde transformation work.
These would be your best choice of toners where some degree of lift is required, and where the hair is very very yellow even after bleaching.
We would suggest you use our demi-permanent toners when you want a blonde refresh.
These would also be your best choice when you don't want to touch the dark base.
Or when you are just looking to tone blonde highlights.
Use this Best Toner Guide to make the right choice for your situation: Can I use a toner on dark hair?
You won't be able to tone dark hair with a toner. You need to bleach first.
What's the best professional toner for yellow hair?
Use the intense pearl blonde toner or intense silver blonde toner (permanent toners) with 20 Vol developer if you want a complete blonde transformation which will lift, neutralize and tone.
This will give you the best toning result.
Use Blondify natural ash blonde or natural violet blonde (demi-permanent toners) with 7 or 10 Vol developer if you want to tone yellow highlights without lifting the base.
This will give you a good compromise between toning and respecting the base
What does pre-lightening mean and how do you do it?
Pre-lightening means using bleach to lift your hair prior to toning. Do this if your or your client's hair is level 8 or darker.
What toning should you do just to maintain blonde hair white?
Use Ugly Duckling's purple shampoo and mask to maintain whiteness.
How often should you tone hair?
If you have been using Ugly Duckling's permanent toners, you will find that they are pretty strong & won't require too much refreshing until your client comes back for a regrowth application.
But if you have been using Ugly Duckling's demi toners (Blondify) these may fade away naturally over time.
It would be a good idea to re-apply around 6 weeks to 8 weeks after the first application.
Can you show me some real-life examples of hair toned with Ugly Duckling toners?
Hair toned with Intense Pearl Blonde 100V Hair by Elona Taki
Hair toned with 10.2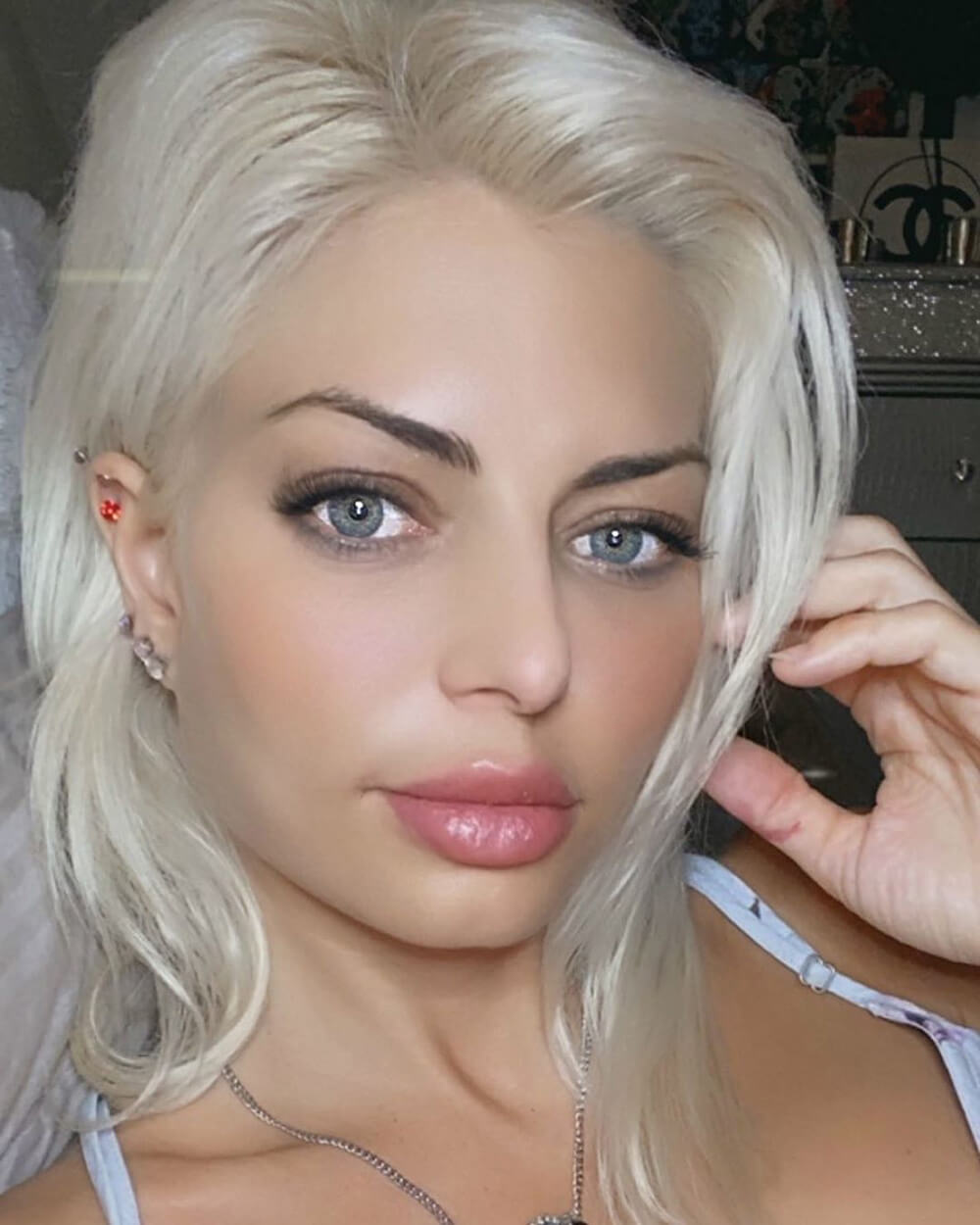 Hair Toned with Pearl Blonde 10V

Hair by Elona Taki
Hair toned with Blondify 010V Hair by Elona Taki
Hair toned with Blondify 010A Hair by Cody Darnell