10V/10.2
UGLY DUCKLING PROFESSIONAL COLOR Extra Light Cool Blonde 10V/10.2
The picture below shows a typical result with 10.2.
Image supplied by sarahpageHair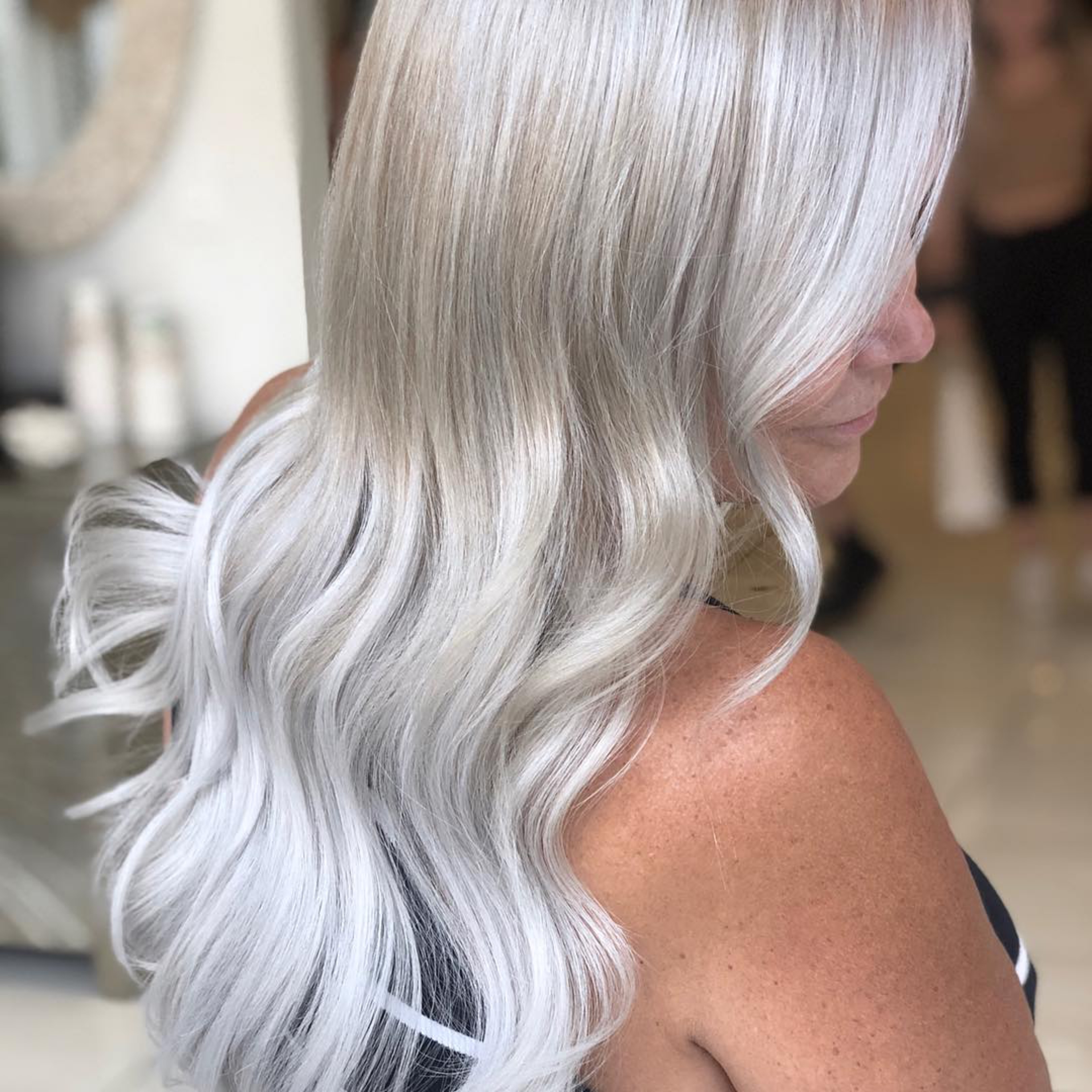 Extra Light Cool Blonde 10V/10.2 gives an extra light blonde hair color result with a "platinum blonde" effect.

Violet reflect

neutralizes the yellow pigments occurring naturally in the hair to give a cold blonde look.

Visibly improved hair condition and softness thanks to Argan Oil.

Low ammonia, pleasant floral fragrance.

Made in Europe.

Paraben free.

Extra large 3.5 oz tube.

For professional use.
Mix 1:1 with developer.
Choose your developer according to lift needed: 20 vol for 1-2 levels lift, 30 vol for 2-3 levels lift.
Development time: 30 minutes.
Emulsify and wash with a mild shampoo.
WATCH VIDEO of an application of Brilliant Blonde Lightener, 10.2 and Purple Shampoo