Bleach & 20 Vol
1 Brilliant Blondexx Salon Size 500 gm
1 Developer 20 Vol Salon Size 1 Liter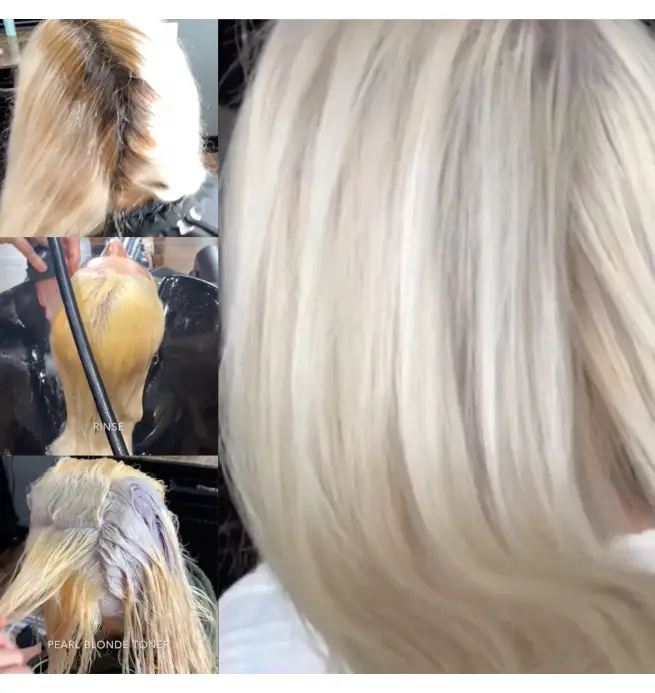 Hair by Taki Salon & Spa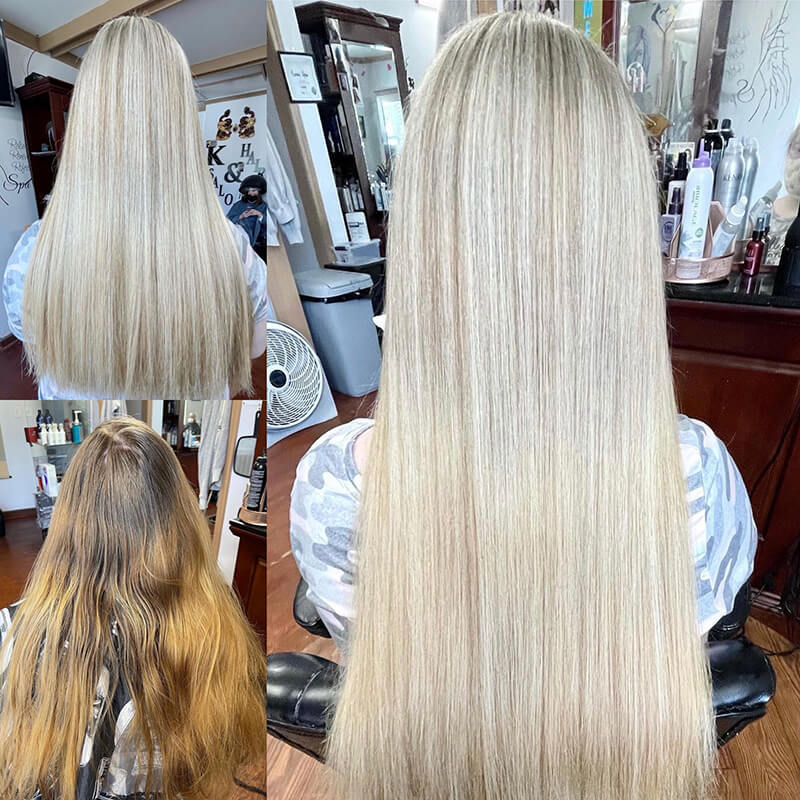 Hair by K&K Hair Salon
Mix Brilliant Blondexx with Developer in a ratio of 1 part bleach to 2 parts developer.
Saturate the hair very thoroughly when applying & segment finely.
Check after 10 minutes to see how much it has lifted.
If still orange or orange yellow at this stage, apply some more freshly made mixture.
Rinse when the hair is very pale yellow for best toning/blonding results.
LEARN HOW TO GET TO WHITE PLATINUM BLONDE WITH THIS THIS PRODUCT SET