How to Take Grey Hair Blonde
Many women who have grey hair wish to take it all blonde.
This is actually a great idea.
Blonde is in general an attractive color for older women.
But there is another advantage, too: because of the way color works, white hair is easier to cover when you go blonde.
Because, the lighter you go, the easier it is to cover and blend away grey hair.
In this blog, we are going to show you how to achieve excellent blonde results on grey hair.
No matter what the percentage of grey hair!
Toning Hair Grey...and Making it Blonde
The secret to taking grey hair blonde is to mix the right toner with the right base, or filler.
The combination of the two allows you to get the desired color.
And get impeccable grey hair coverage.
At any level you desire: level 8, 9 or 10.
Real Life Example - Level 10 Natural Blonde Result
The picture below shows a typical result of white hair (this client was 75% white) taken successfully blond.
We used a 50% 50% mix of base and toner.
The toner we used was Intense Silver Blonde Toner. This Ugly Duckling toner produces a natural silver blonde result.
It has a special "boost" ingredient, which means it has lift as well as toning ability.
This helps lift any remaining darker parts up to the level 10 area.
In addition we used 10N. This is an Ugly Duckling base color. It acts as a filler and repigments white hair.
The two are used with 20 Vol developer.
We do recommend you use 20 Vol developer when doing this technique, because you do need a certain amount of lift.
This is not a classic grey hair coverage process, more of a lift and tone and cover process. Products Used
10N
Intense Silver Blonde 100B
20 Vol Developer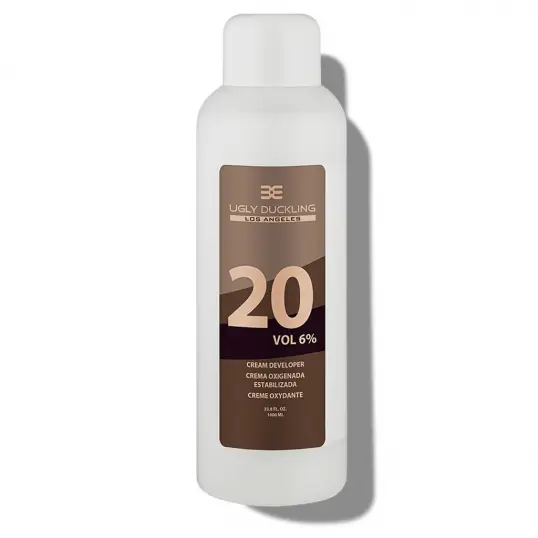 Going Icy White Blonde for Grey Hair with a Dark Base
What happens if someone has grey hair but also very dark hair?
In this case you would need to lift up any dark hair all the way up to a very pure level 10.
That way, the base becomes truly light.
This process will involve doing full head lightening using Bleach.
Once you have done this really well, whether your client has any white hair or not is truly immaterial - the whole hair is now white level 10!
You can then tone with Intense Pearl Blonde Toner.
And you can also use Ugly Duckling's Purple Shampoo and Mask.
They will help in counteracting any residual yellow and make sure the hair comes out a totally ice white blonde.
TAKING GREY HAIR WHITE BLONDE IS EASY - JUST DO THIS:
Hair by Bozey Tedstone.
Products Used:
Brilliant Blondexx Hair Lightener
Intense Pearl Blonde Toner 100V
Or This:
Hair by Bozey Tedstone.
Products Used:
Brilliant Blondexx Hair Lightener
Intense Pearl Blonde Toner 100V
Taking Care of Grey Hair Which Has Been Lifted, Bleached or Toned
Grey hair that has been lifted can be dry or fragile.
It can be prone to breakage and split ends.
And of course the blonde hair can turn yellow over time.
To deal with these issues, we suggest you consider using 2 hair treatment routines.
We would suggest you use Brilliant Blondexx Shampoo and Mask.
These products contain Maleic Acid, otherwise known as Bond Protect.
They will help rebuild the body of the hair and give you thicker, stronger hair with less hair breakage or split ends. Brilliant Blondexx Hair Care with Bond Protect

The second hair care regime we would suggest you use is Brilliant Blonde Purple Shampoo & Mask.
This will help keep your hair white and blonde and free from yellow. Brilliant Blonde Purple Shampoo & Mask