Purple Duo Large
Set Contains 1 Purple Shampoo 33.8 oz and 1 Purple Mask 16.9 oz
Special Price of $65 compared to the full price of $85
Shampoo and Mask contain intense violet pigments to neutralize yellow & kill brassiness
Low pH, sulfate free, gluten free.
These products work best for blonde hair (level 9 and above).
If your hair is darker than that and you are looking to go blonde, we recommend that you:

First lift using Brilliant Blonde Lightener,
Then tone using one of the Ugly Duckling toners,
Then use purple shampoo and mask.

Because these products are low pH, they are suitable for use after bleaching or coloring. They will help to close the cuticles
BRILLIANT BLONDE SHAMPOO:
Apply shampoo on clean, towel-dried hair.
Massage thoroughly 5 mins, making sure every part of the hair comes into contact with product.
Rinse.
BRILLIANT BLONDE MASK:
Use fingers or a dye brush to apply all over, applying on the ends first.
Place plastic cap or towel over hair to allow heat retention.
Leave 10 minutes.
Use indirect heat if possible to maximize hair treatment and pigment transfer.
Rinse.
RECOMMENDED TREATMENT ROUTINE:
Use purple shampoo every day in place of your normal shampoo.
Use mask once a week for extra toning and conditioning.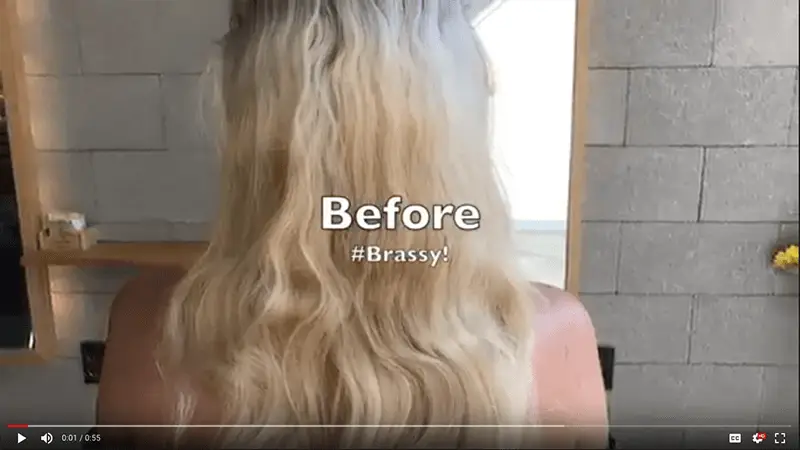 1. Before Purple Shampoo & Mask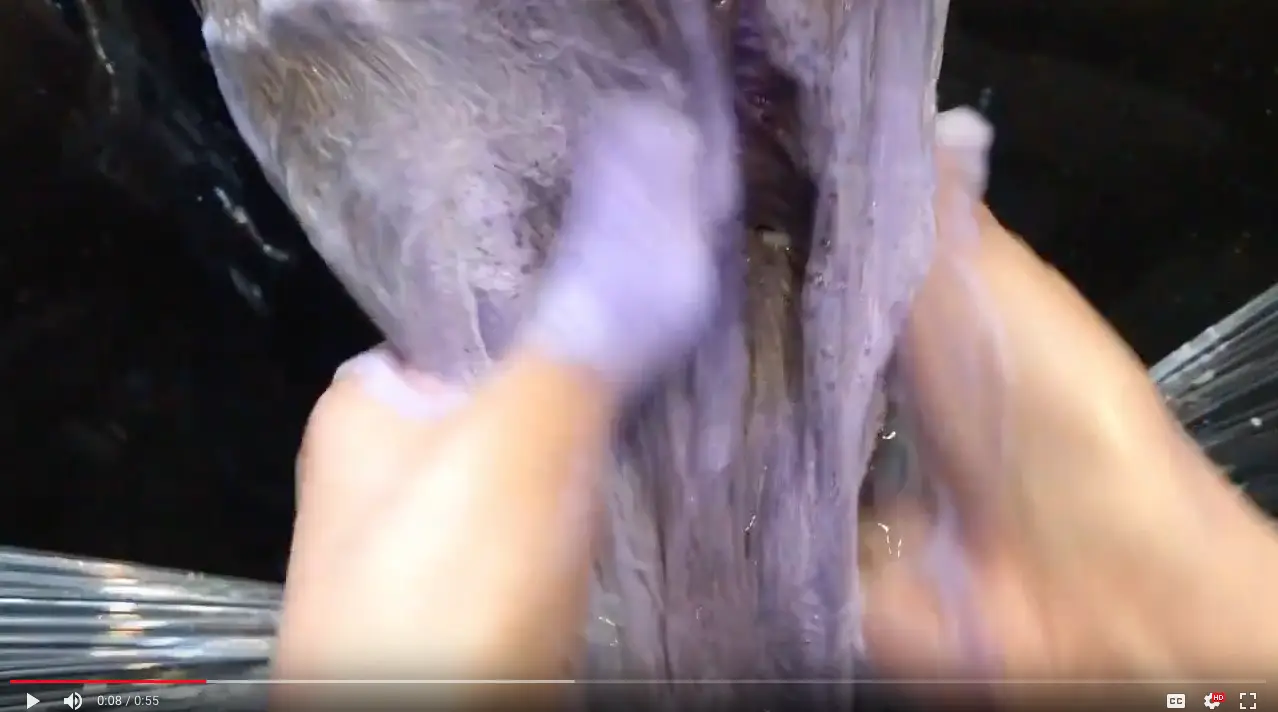 2. Applying Purple Shampoo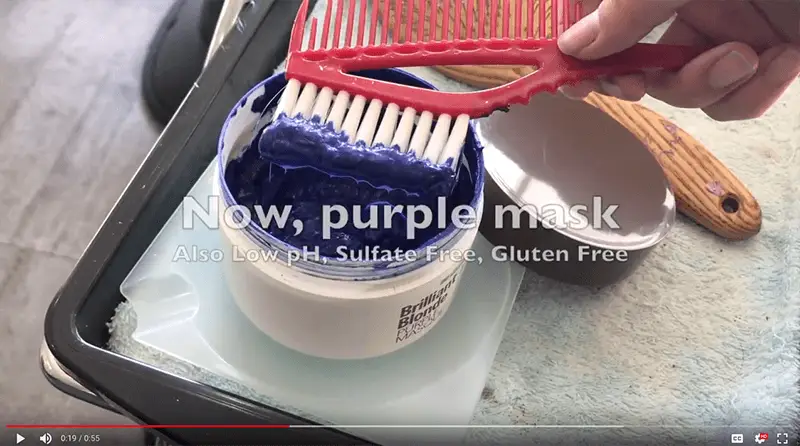 3. Applying Purple Mask
4. Result in Natural Daylight
5. Result: indoors