FREE US SHIPPING FROM $25
Dark Base Blonding Set
SET CONTAINS EVERYTHING YOU NEED TO TAKE A CLIENT FROM BLACK TO BLONDE- In 1 SESSION
Brilliant Blonde 8 Level Bleach for Dark Bases
30 Vol Developer (Full Salon Size) for a First Application & For Lengths
20 Vol Developer (Full Salon Size) for a Second Application & For Roots
2 Tubes Intense Pearl Blonde Toner 100V - Extra Tube for a Future Application
1 Purple Mask (8 oz) for maintenance and last toning
Free Set of Ultra Soft Professional Coloring Brushes.
List Price = $141.85
Special Offer Price = $90.00
Save = $51.85
Watch Video Now:
Make a first mix of Brilliant Blonde with 30 Vol Developer. Mix should be 1 part bleach to 2 parts developer
Segment hair neatly into sections and start applying bleach mix from the back where the hair is thickest.
You can use foil. Foil will help keep the heat in and allow the hair to process faster.
Work fast because you want to give the whole head as equal a processing time as possible.
Work all the way around until the entire head has been done. Leave the root area out at this stage, you will get better control over bleaching levels that way.
As hair is processing keep checking. After 15 minutes you will be able to ready to make a second application of bleach.
Make a second mix, this time with the 20 Vol developer. Again, the mix should be 1 part bleach to 2 parts developer.
Lift the entire head (apart from the root area) until it is a true level 9. (see pictures below)
Once done, rinse with water.
Now make another bleach mix with 20 Vol and apply to the root area. Lift root area until it is also at level 9.
Rinse one more time.
Now make a mix for your toner. Use 20 Vol, The toner mix is 1 part toner to 2 parts developer.
Apply all over, saturating the hair as much as possible.
Rinse after around 20-30 minutes. Ugly Duckling toners are pretty strong so you will need to watch carefully and rinse as soon as they are done and before they turn too purple.
Apply purple mask very very thoroughly. Rub in the purple mask, this will help you get rid of the last remaining bits of yellow.
1. Before: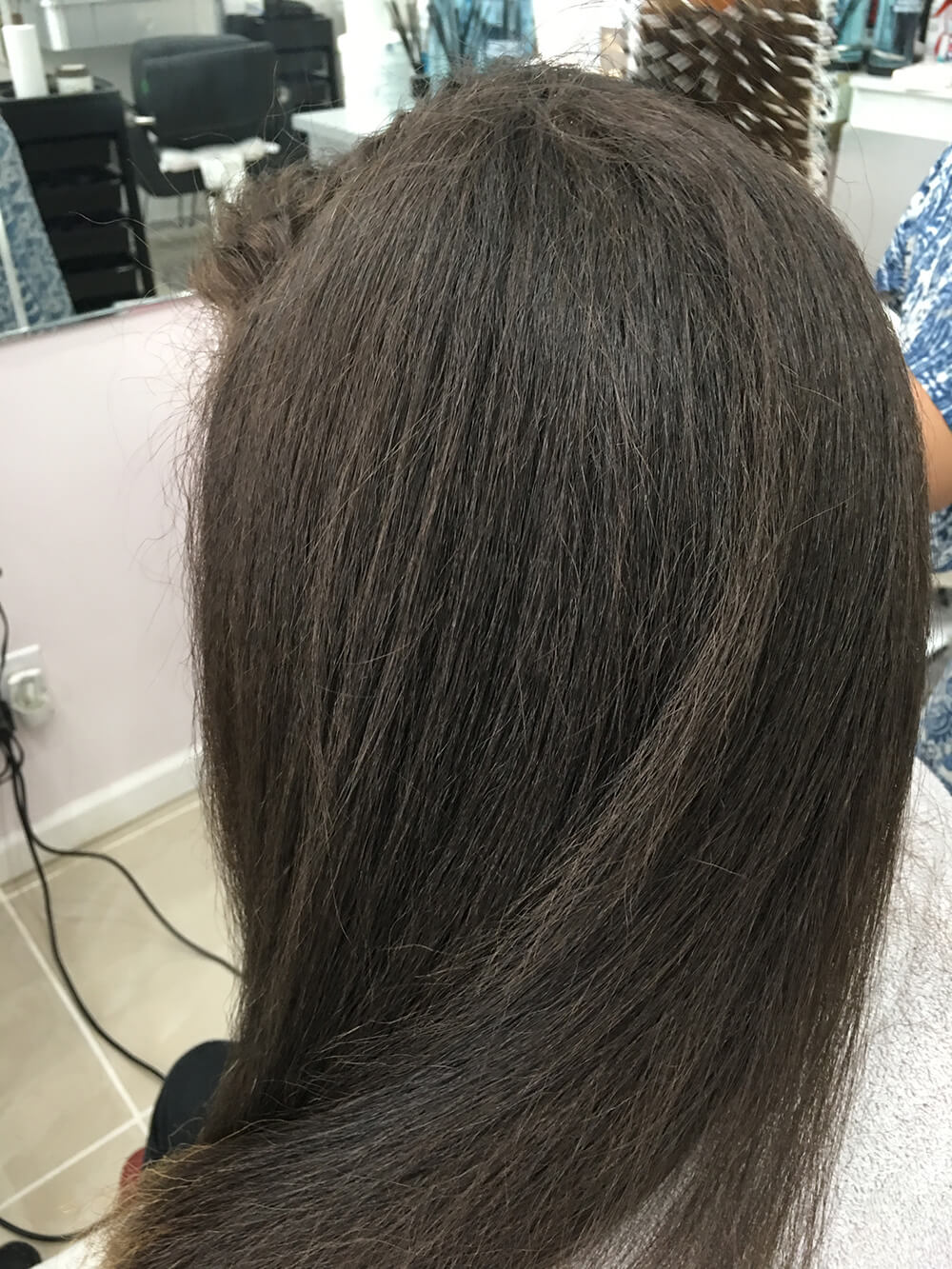 2. Make Your Bleach Mix With 30 Vol: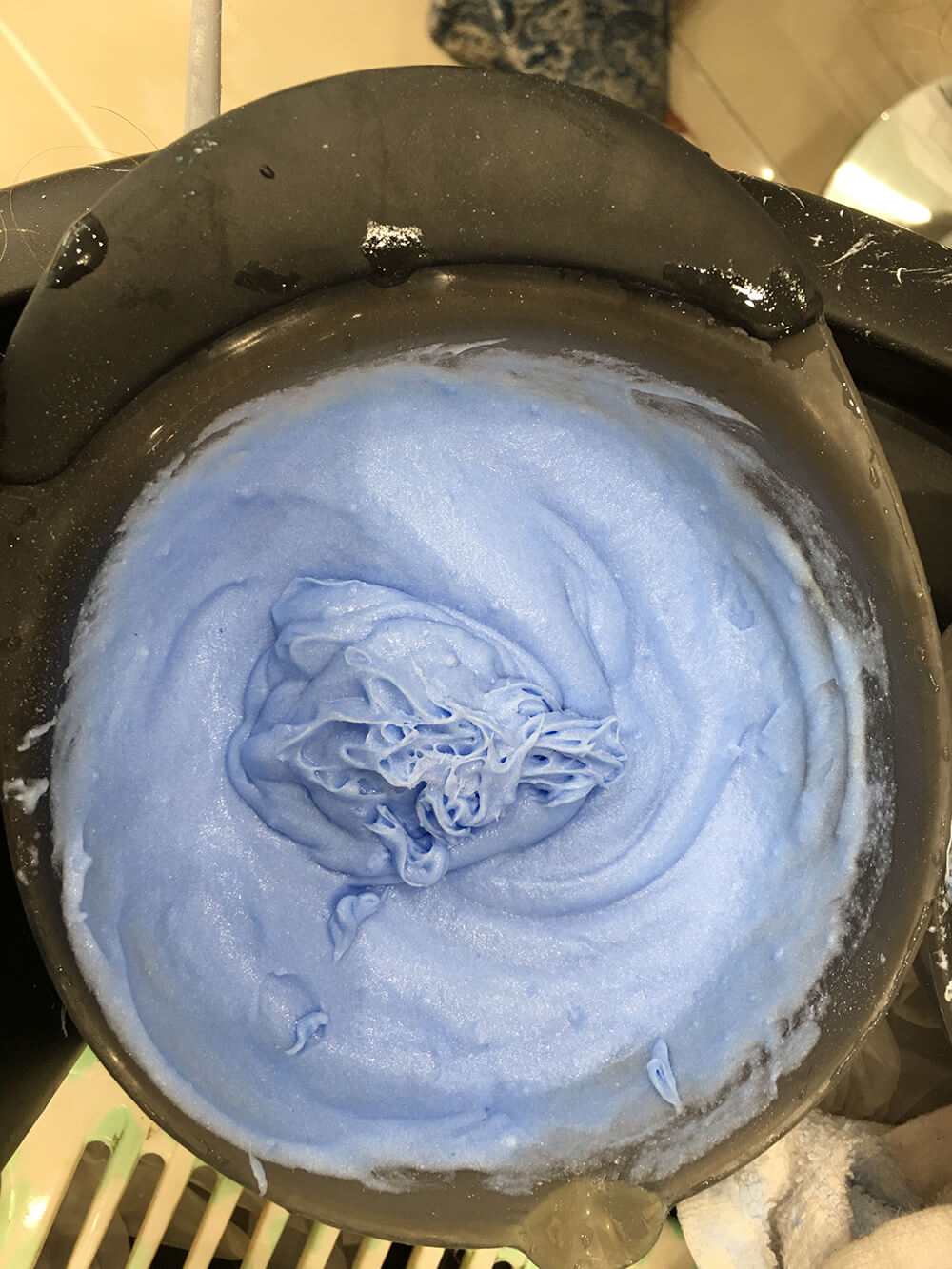 3: Apply On Lengths, Saturating Very Well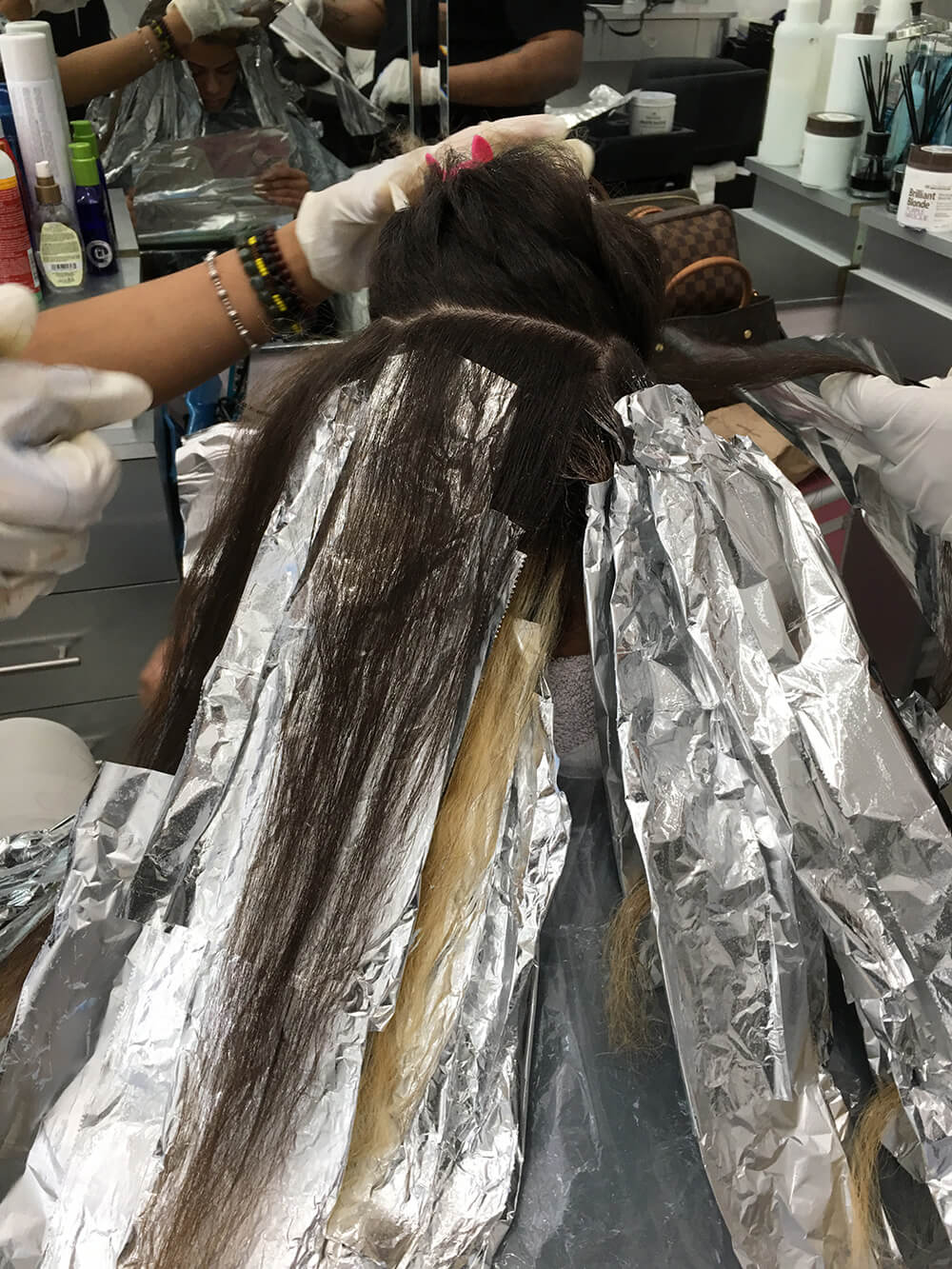 4: Check As it Lifts & Re-apply Fresh Mix with 20 Vol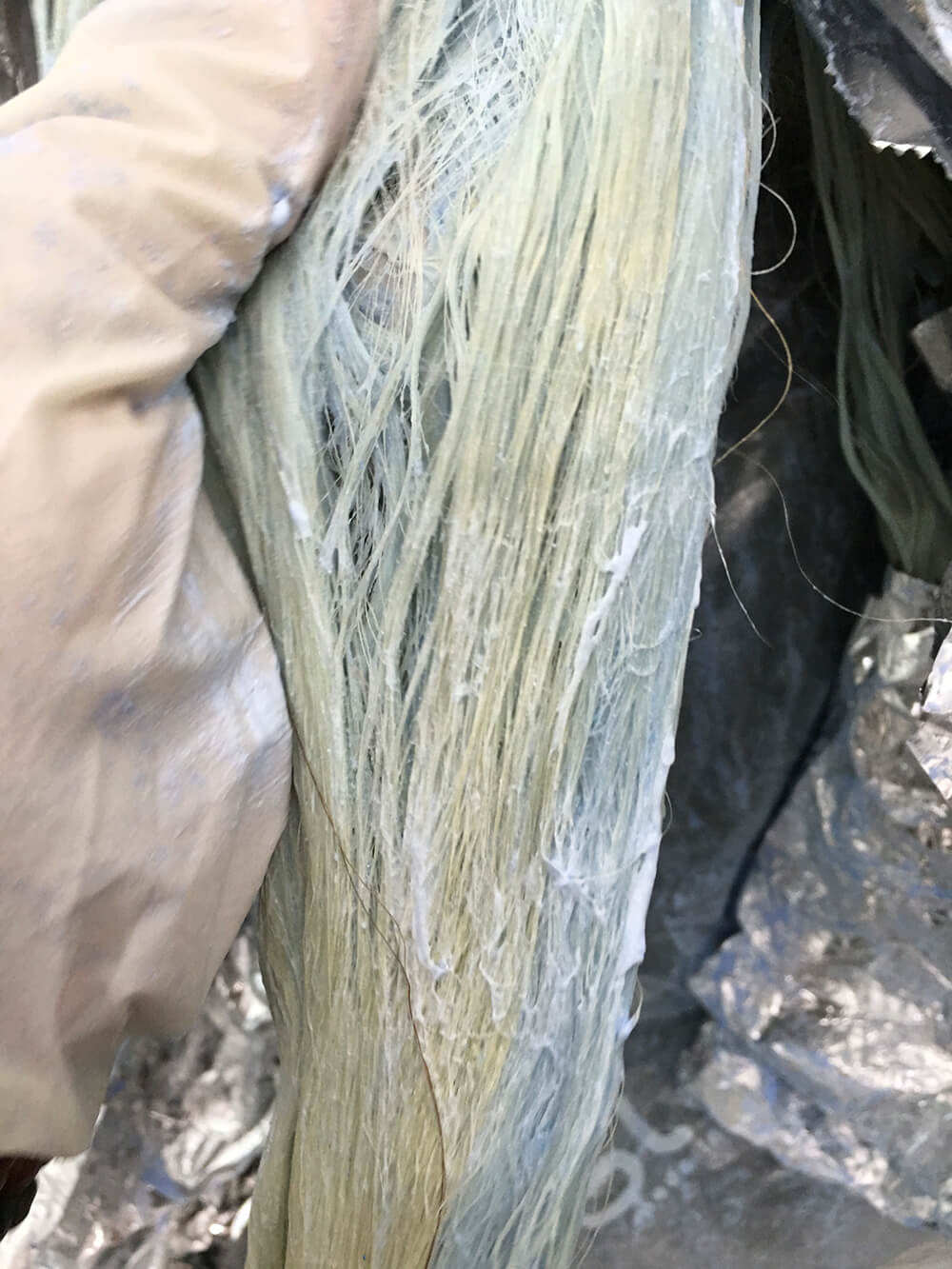 5: Now Apply on Roots with 20 Vol 
6: Lift to a consistent Level 9/10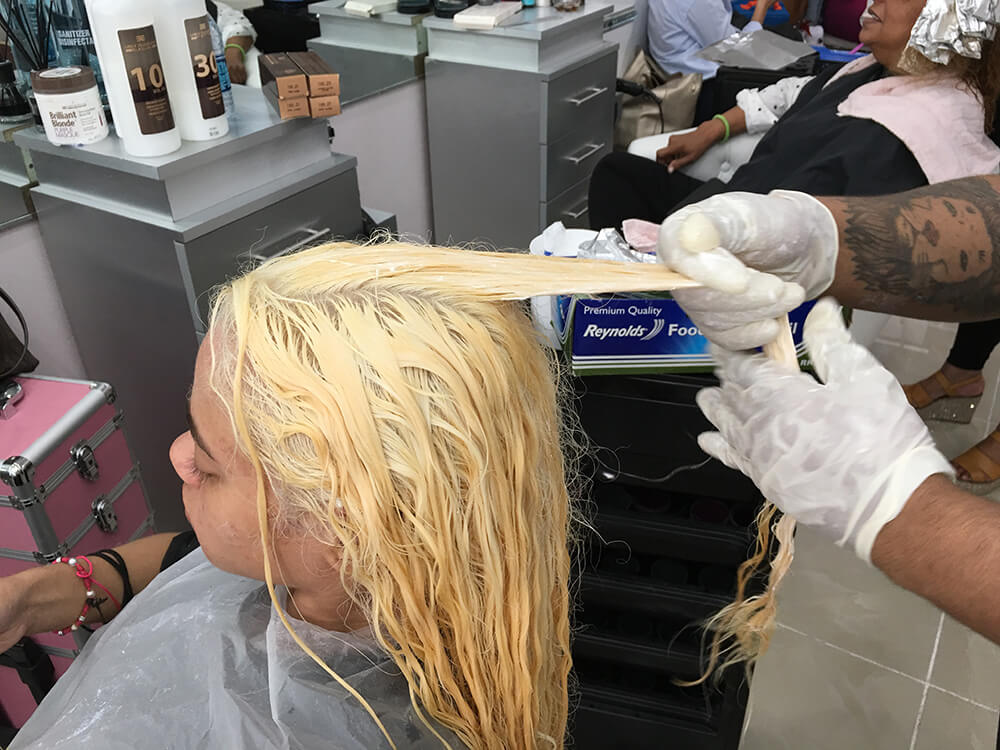 7: Now Apply Intense Pearl Blonde Toner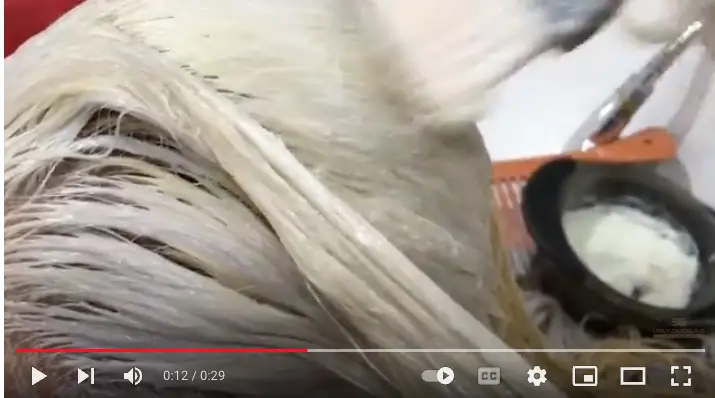 8: Apply Purple Mask At the Back Wash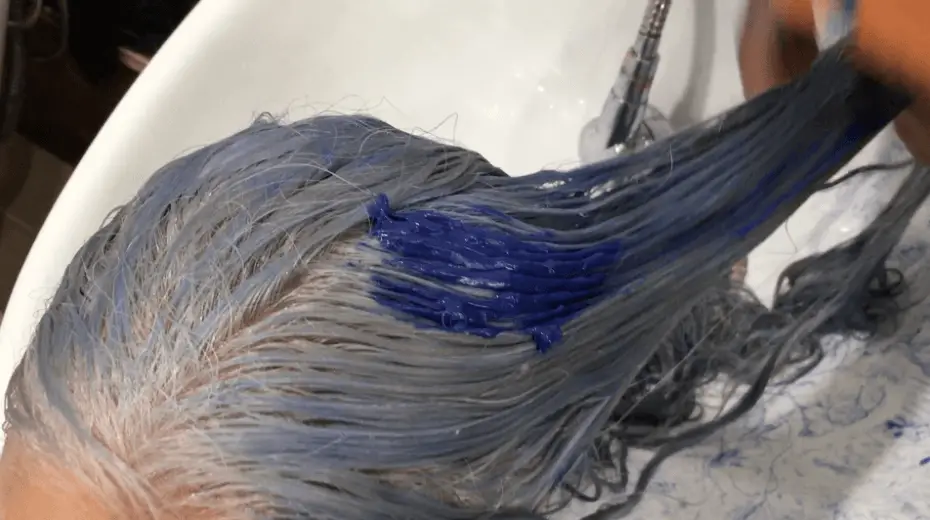 9: After: The Final Blonde Result