FREE US SHIPPING FROM $25
Blonde Protect Set
THE QUICKEST & MOST EFFECTIVE SOLUTION FOR ORANGE ROOTS & BRASSY ENDS- SAVE $25
Contains everything You Need to lift Orange Roots & Go Blonde
Use Brilliant Blondexx On-Scalp Lightener to Lift Orange & Dark Parts 
Then Use 10.2 Violet Based Extra Light Blonde to Tone Hair Yellow to White Ash Blonde
Then finish with Bond Protect shampoo to make hair healthy, strong & soft.
RESULTS
Incredibly blonde, healthy hair.
All dark and orange hair lifted.
Hair toned consistently from roots to ends: no more yellow.
Bond Protect Shampoo after bleaching and toning closes cuticles and strengthens hair: no more split ends.
Gives perfectly white, strong & healthy hair.
SET CONTAINS
1 tub salon size (17.6 oz) of Brilliant Blondexx Bond Protect Lightener
1 tube (3.5 oz) of Extra Light Cool Blonde 10.2
1 bottle salon size (33 oz) of 20 Vol Cream Developer
1 bottle (8 oz) of Brilliant Blondexx Bond Protect Shampoo
1 Professional Shadow Root Brush FREE (Worth $9.95)
You save on this set: $25
Promotional quantities limited: offer only valid while stocks last.
WATCH VIDEO:
Hair by Ashley Betancourt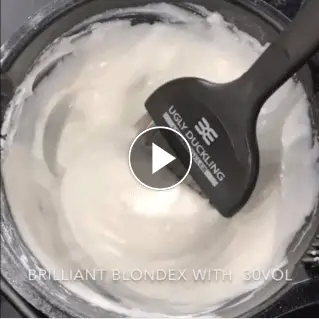 Brilliant Blondexx Mix 
Mix Brilliant Blondexx with Developer (1:2 ratio). You will get a smooth white oily/creamy mixture like above
Apply the mixture to the areas which need lifting.
If you have previously lightened hair to white blonde, this will be the root area.
If not, you may need to do a full head bleach application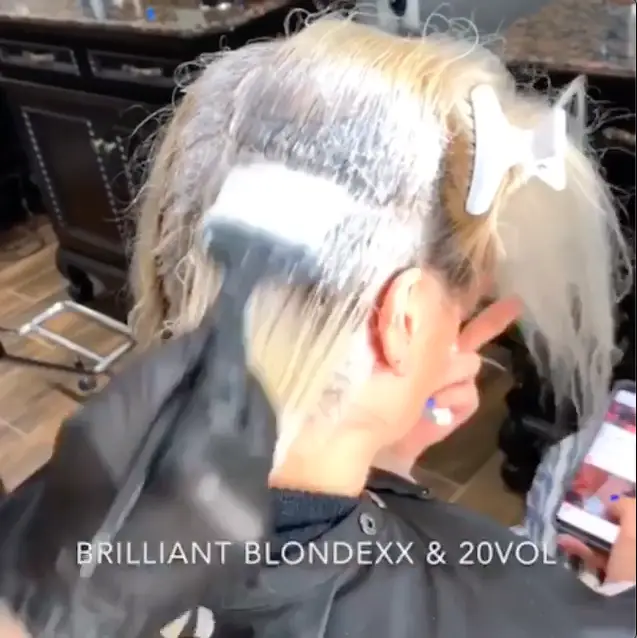 Make sure you lift correctly, especially if you have a dark regrowth area to lift.
Be bold when you apply bleach! Saturate the hair very well, and use plenty of product.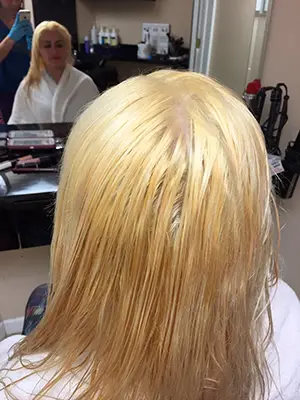 Aim for a pale lemon color as shown in the picture above.
Try and get a consistent color from roots to tip by re-apply bleach mix to darker parts in order to achieve this.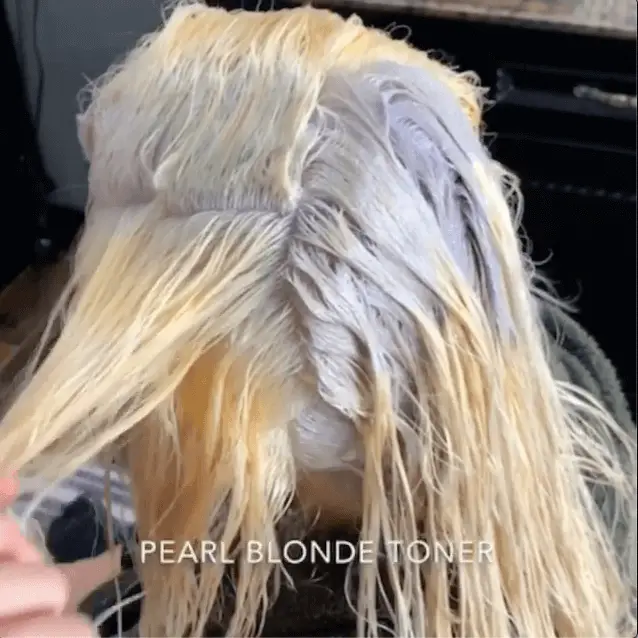 Now apply your toner.
10.2 (10V) mixed with 20 Vol.
The mix for this is 1:1.
Apply throughout, starting with the parts that are the most yellow.
Rinse with water when the hair is toned.
Finally apply Brilliant Blondexx Shampoo, massaging in thoroughly, leave in hair 5 minutes or so then rinse.
RESULT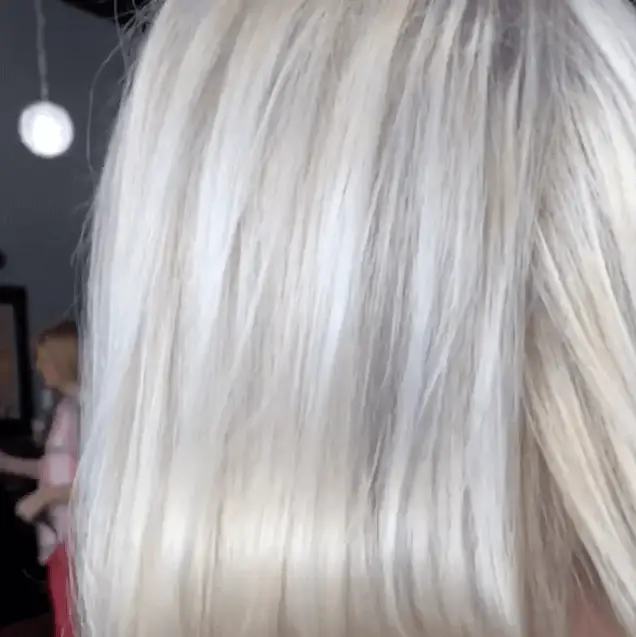 Perfectly lifted and colored hair - in excellent condition.
All pictures by Elona Taki.
Hair Tutorial by Elona Taki