How To Get 5 Levels of Lift on Hair WIthout Bleach
1. Are You Looking To Lift or Lighten Hair Without Using Bleach?
If you are looking to get lift and you want to avoid using bleach, it is possible to do so using Ugly Duckling's High Lift Deep Ash Blonde.
High Lift Deep Ash Blonde gives up to

5 levels of lift without using bleach.

This product also contains an extra large dose of ash pigments to neutralize the hair as it lifts.
It helps the final hair result from getting too warm or ashy.
Ugly Duckling also has some other high lift colors to help you get other blonde or ash blonde hair color results.
2. Which High Lift Color Should I use?
All Ugly Duckling High Lift Colors begin with a 100.
For a regular blonde look, use High Lift Blonde 100.
For an ashy blonde look, use High Lift Ash Blonde 100.10 or High Lift Deep Ash Blonde 100.11.
3. How Do I Apply High Lift Hair Color?
The mix ratios for high lift colors is 1 part color to 2 parts developer.
Use 30 Vol developer if you are applying to get

up to 5 levels of lift

.
If you have a darker or regrowth area that needs a lot of lift, as in the picture below, you need to deal with that area first.
Apply the mix first on this area.
Wait 20 minutes or until the hair has lifted all the way up to the lengths.
Now make a fresh mix, with 20 Vol this time, and apply to the rest of the hair.
Before: Regrowth of Level 6, Mid-Lengths Blonde But Washed Out.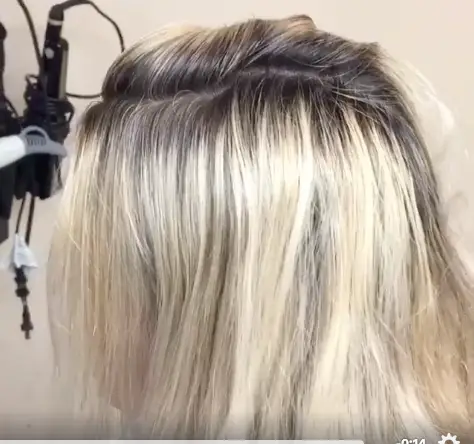 Mix 100.11 with 30 Vol.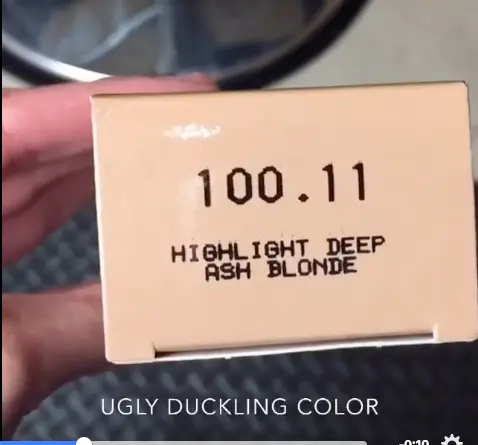 Apply to Root Area First to Lift It. Apply To Hair Ends in the Final 20 Minutes.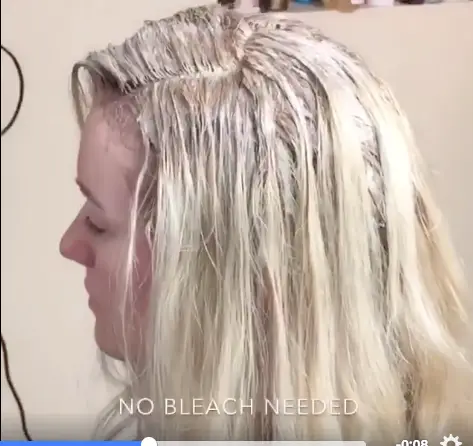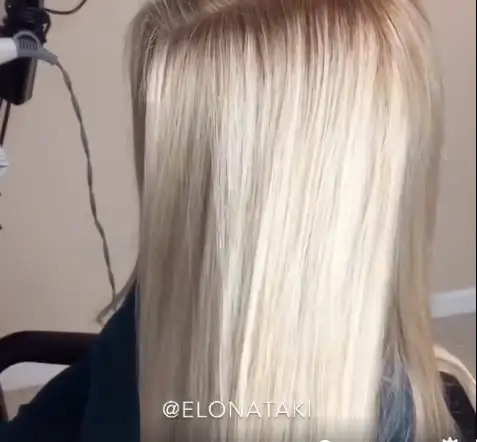 The Final result. Consistent Deep Ash Blonde Result.
Looking to Get This Color Result?
If you would like to get the product used for your salon or your hair coloring, please go to High Lift Deep Ash Blonde 100.11.
Color Tutorial by Elona Taki.
High Lift Deep Ash Blonde can also be used as a Balayage product to lift totally dark hair.