Free Shipping from $25
10V/10.2
EXTRA LIGHT COOL BLONDE 10V/10.2
3.5 oz, 100 gm
FOR ICY WHITE BLONDE TONING
Purple based icy white blonde toner.

This toner gives an extra light blonde hair color result with a cold icy white blonde reflect.

Violet (purple) pigment 

neutralizes yellow pigments while blonde base lifts the hair color level by 1 tone.

Visibly improved hair condition and softness thanks to Argan Oil.

Low ammonia, pleasant floral fragrance.

Made in Europe.

No parabens.

Extra large 3.5 oz tube.

For professional use.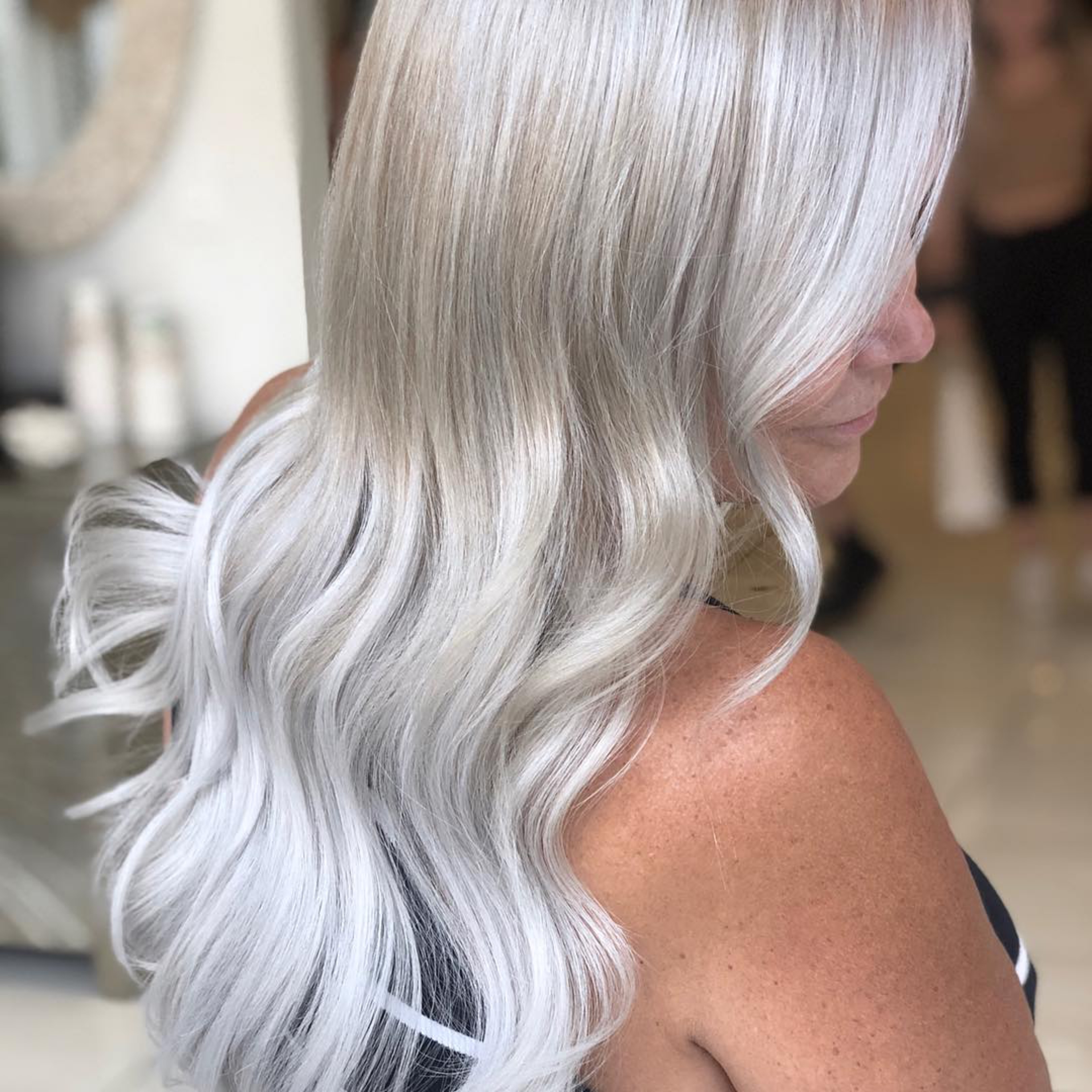 HOW TO GET THE BEST OUT OF THIS BLONDE COLOR
First pre-lighten hair to level 9/10.
The better you prelighten, the closer you will get to level 10 icy white blonde.
Mix the hair color 1:1 with developer in a plastic mixing bowl.
Choose your developer according to lift needed: 20 vol for 1-2 levels lift, 30 vol for 2-3 levels lift.
Development time: 30 minutes.
Emulsify and wash with an acid based shampoo.
We recommend the use of Purple mask if you want further toning.
We also recommend the use of a Bond Protect mask - makes the hair stronger and in better condition.
WATCH VIDEO - Brilliant Blonde Lightener, 10.2 and Purple Shampoo
Hair by Elona Taki
---