Learn in this Video How to do a Purple Shadow Root.
Watch Video:
Hair by Elona Taki
STEP ONE: UGLY DUCKLING LIGHTENER ON THE ROOT AREA, THEN EXTEND
Start off by mixing Brilliant Blonde: a couple of scoops with 30 Vol developer.
The ratio is 1 part bleach to 2 parts developer.
It should be mixed into a creamy texture.
Start by applying the bleach to the new growth which as you can see is very dark.
It takes around 15 minutes at the most
Wait until you get to a 15 minutes to get to pale yellow
Check by peeling back.
For the last 5 minutes apply all over to get an even tone
then wash and blow dry.
As you can see it is a perfect pale yellow.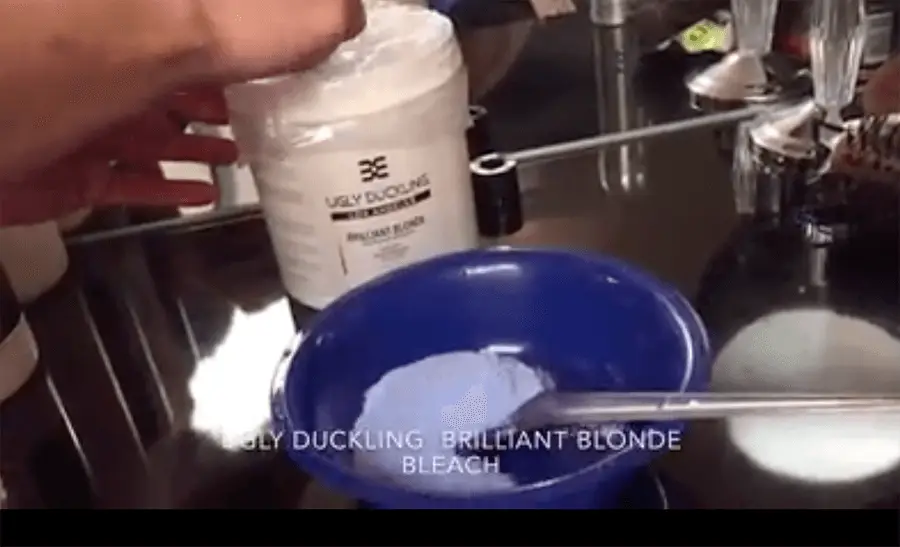 Mix Bleach & Developer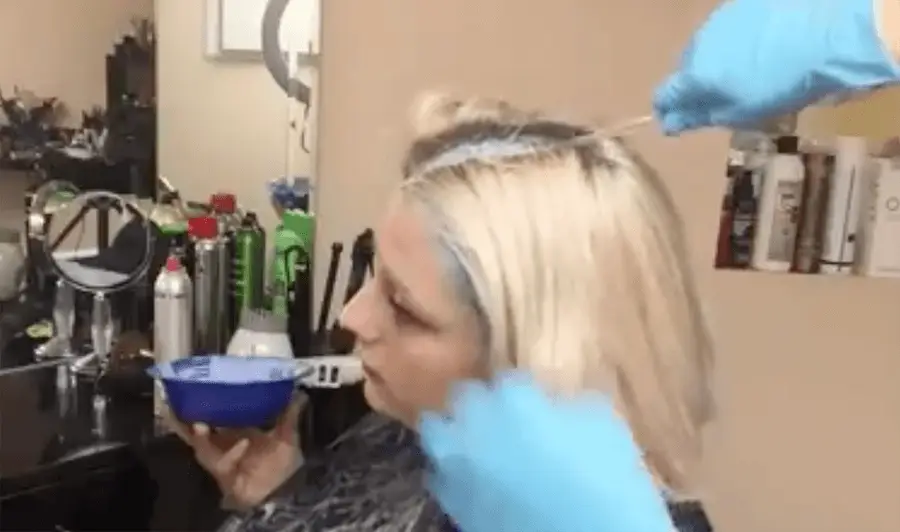 Apply Bleach to the Root Area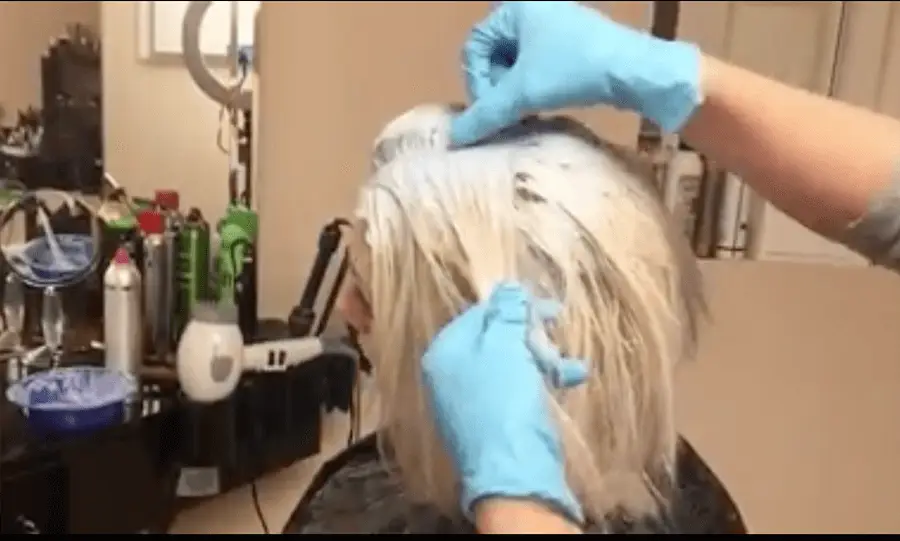 Peel back to check whether the hair is lifting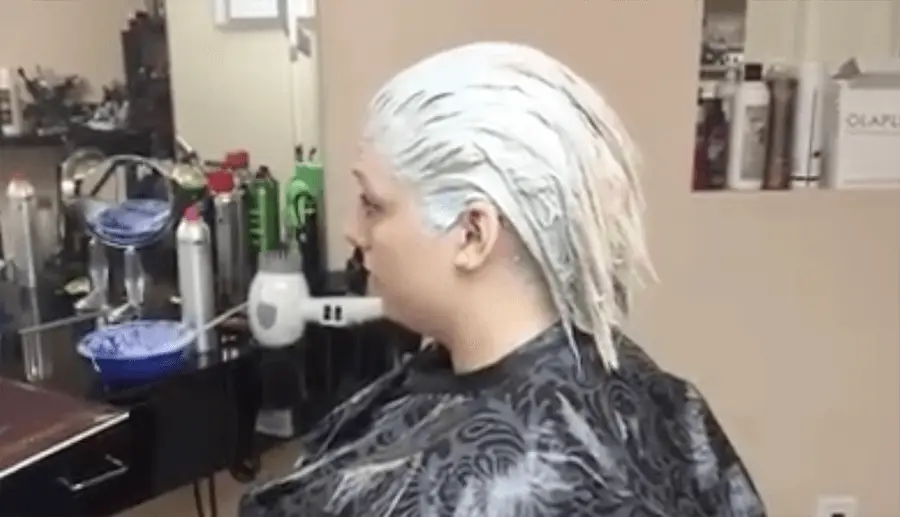 Extend to the full head for 5 minutes, then rinse.

This is what the hair should look like after bleach, rinse & blow dry: a perfect pale yellow.
STEP TWO: APPLY VIOLET & INTENSE SILVER BLONDE TO THE ROOT AREA
For the new growth, mix Ugly Duckling intense silver blonde (2 parts) with 1 part violet.
The mix will look something like the picture below
Ugly Duckling's violet does not bleed into the blonde hair
The color mix stays where you put it.
One part color and one part 20 Vol developer is the mix that is used here.
Violet & Intense Silver Blonde Mix ready to be applied Now apply the mix to the new growth. 
You can go a bit lower if you like
Continue to apply to the entire root area, working your way around.
It should look something like the picture below when you are done.
Purple Root Application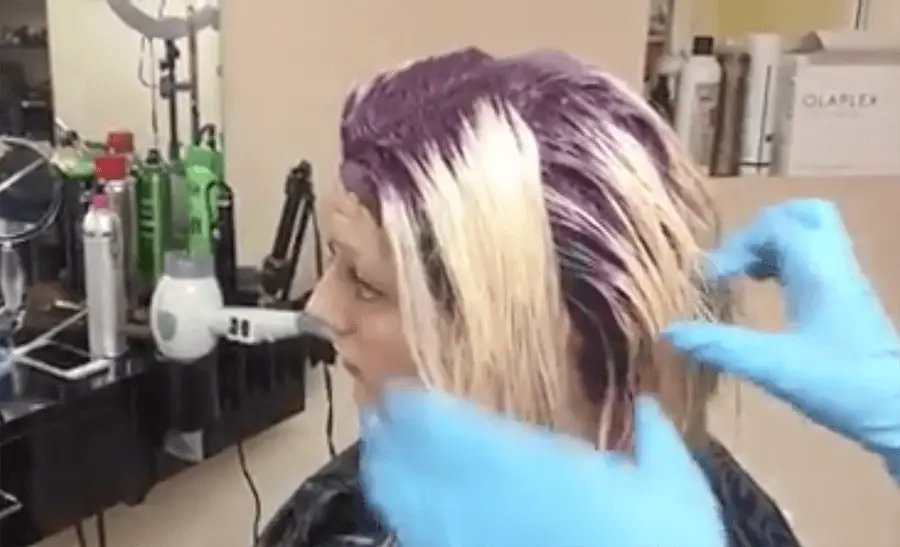 STEP THREE: INTENSE SILVER BLONDE TO THE ENDS
After 15 minutes, make a new mix of intense silver blonde.
Along with 20 Vol developer. 1 part color and 2 parts developer to give it a little more lift.
Go and apply to the blonde pieces.
You can overlap it a little, it won't bleed. It stays where you put it.
Leave on for another 10-15 minutes.
When you see the result that you want, rinse it out.
You can see the final result below
As you can see, the hair is in perfect condition.
Blow dry and style & you are good to go.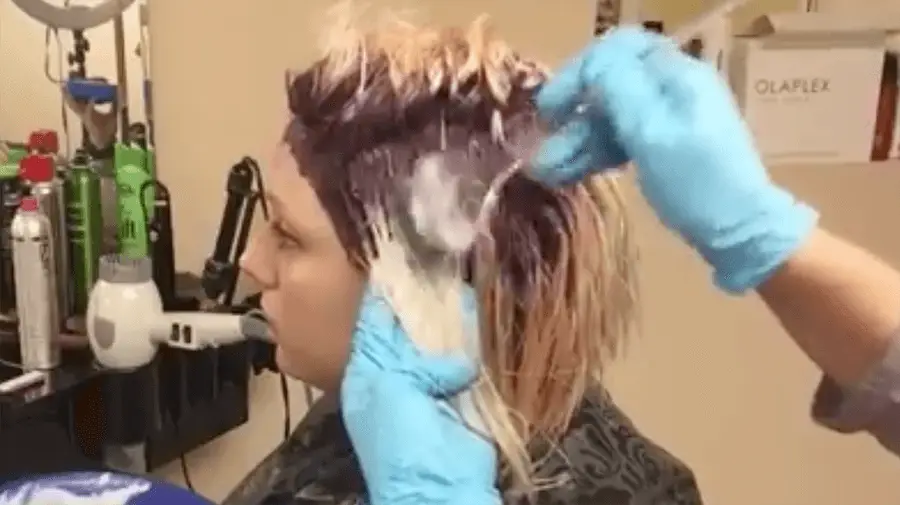 Now apply the silver blonde to the ends. Rinse when done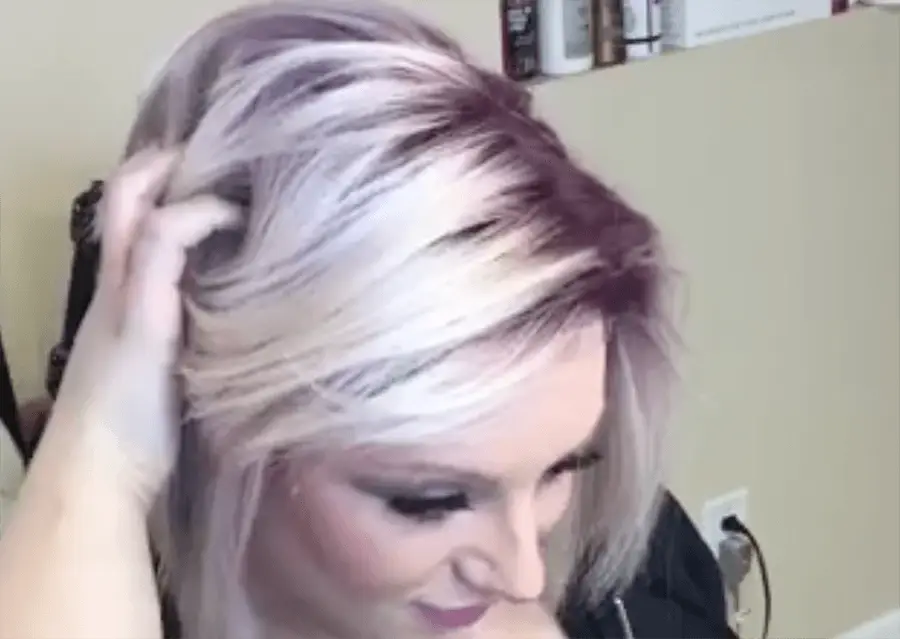 The final result.
Hair by Elona Taki
FINE TUNE YOUR TECHNIQUE: WATCH THE FULL TUTORIAL HERE:
Hair by Elona Taki