How do you neutralize red and reddish-orange tones?
What do you do when a client comes in with very red hair which she wants you to get rid of? 
And what do you do when she says she doesn't want to bleach it, she just wants you to "tone it away"?


Why do you even get red and reddish-orange tones in hair?
First, let's try to understand why the hair was red in the first place. Take a look at the chart below.
It shows the undercoat you get when you lift hair (usually with bleach or developer or some previous color application that has now faded).
As you can see, when you lighten very dark hair to level 3 (dark brown), level 4 (brown), level 5 (light brown) and even level 6 (dark blonde) you get red or orange undercoats, or secondary colors.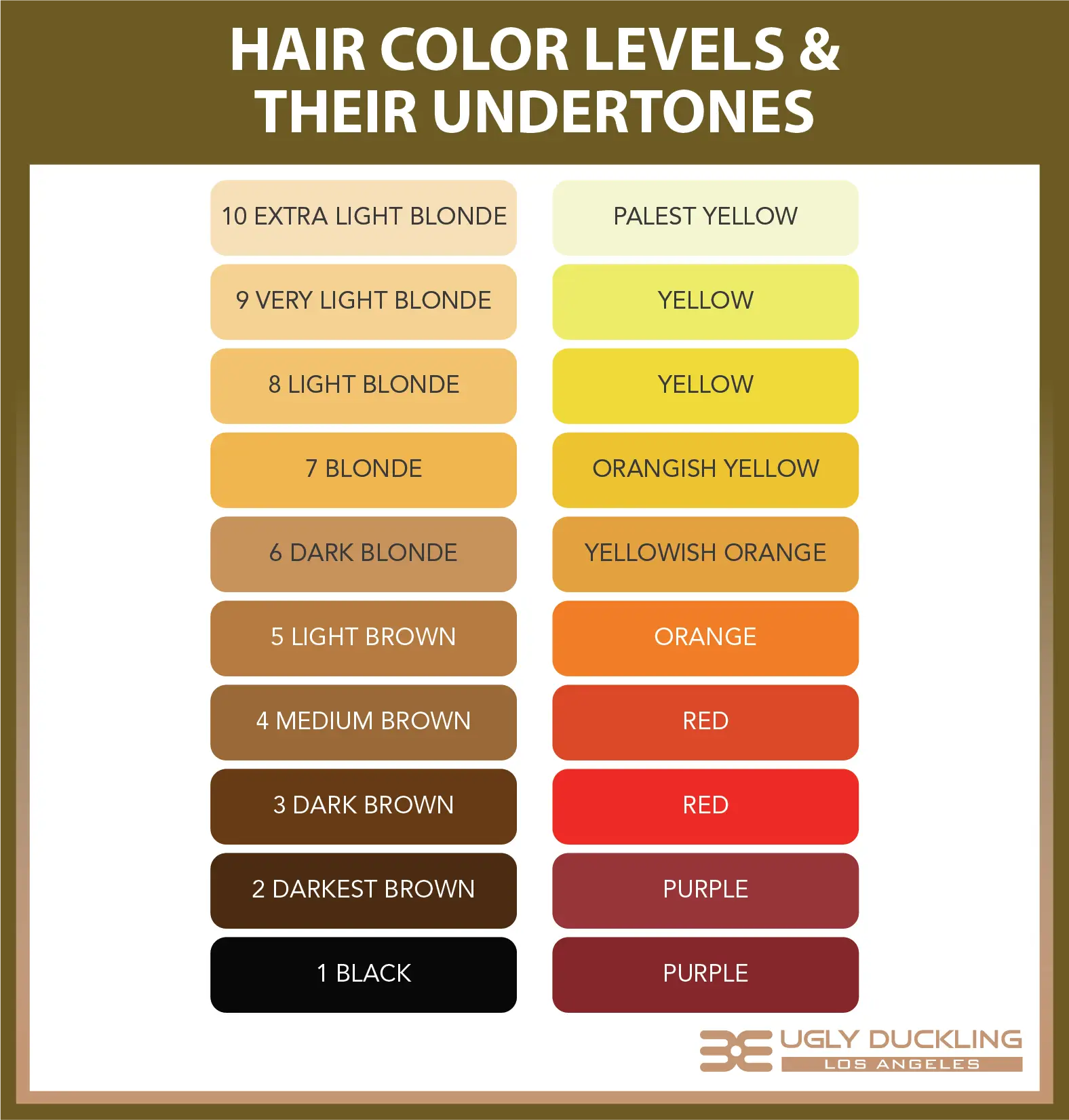 Hair colors - levels & undertones
The best way to get rid of red and orange tones is to apply bleach and lift the red out.
By doing this you take the hair to a higher level, a level where only yellow is present as an undertone.
But what if for some reason you can't lift using bleach?
Maybe your client does not wish to use bleach and just wants to neutralize.
In that case you need to use colors with either green or blue-green, as can be seen below:
Hair Color Neutralization Chart HOW DO YOU NEUTRALIZE RED & REDDISH-ORANGE?
As you can see in the chart above, to neutralize red and reddish orange tones, you need to use green and blue-green. 
Ugly Duckling has 2 excellent additives which you should use: 
Green Contains green pigments only
Ash Grey Additive Contains a mixture of green and blue pigments.
The best way to use these colors is to add a little (about an inch) to your regular base color.
For example, the above products can be combined with base colors, eg 4N or 5N or 6N as you prefer.
You will get excellent toning away of red and orange that way.
Plus a beautiful brown color result.
CAN I PUT IN A SMUDGE ROOT WHEN I NEUTRALIZE MY RED AND ORANGE? 
Yes you can, and in fact that produces very nice results.
For example, you can put in ash based smudge roots when doing the above: eg 3AA, 4AA.
Or if you have some grey hair, do base color smudge roots instead: 3N, 4N etc.
WATCH ELONA TAKE NEUTRALIZE RED & ORANGE
BEFORE - A MESS OR RED & ORANGE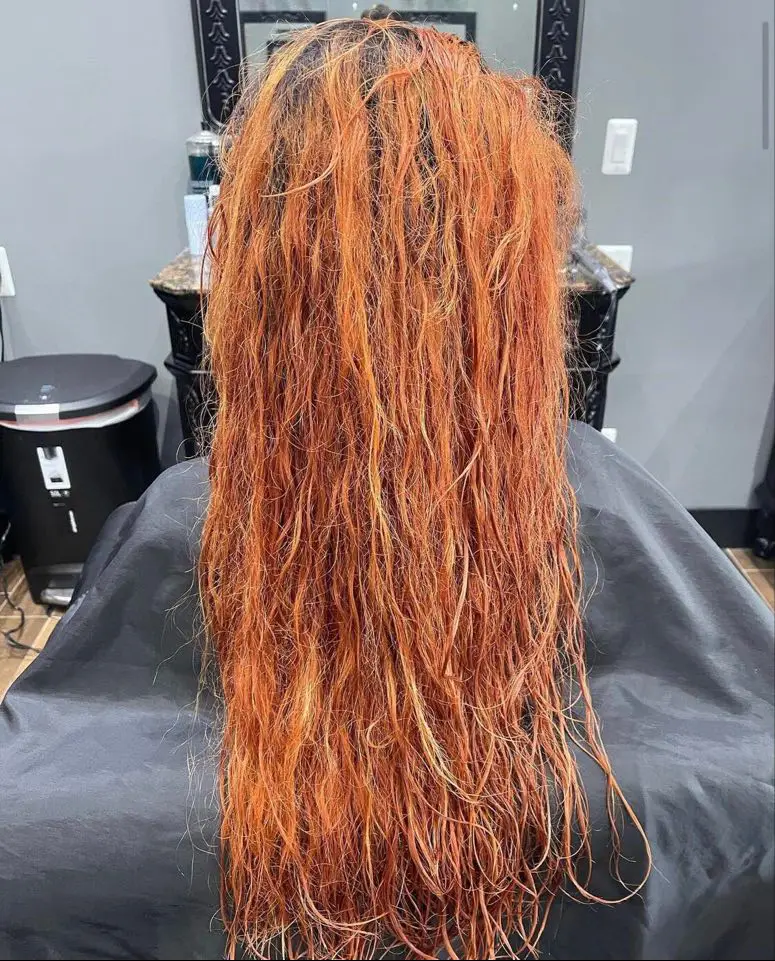 Hair by Elona Taki
AFTER - BEAUTIFULLY BALAYAGED HAIR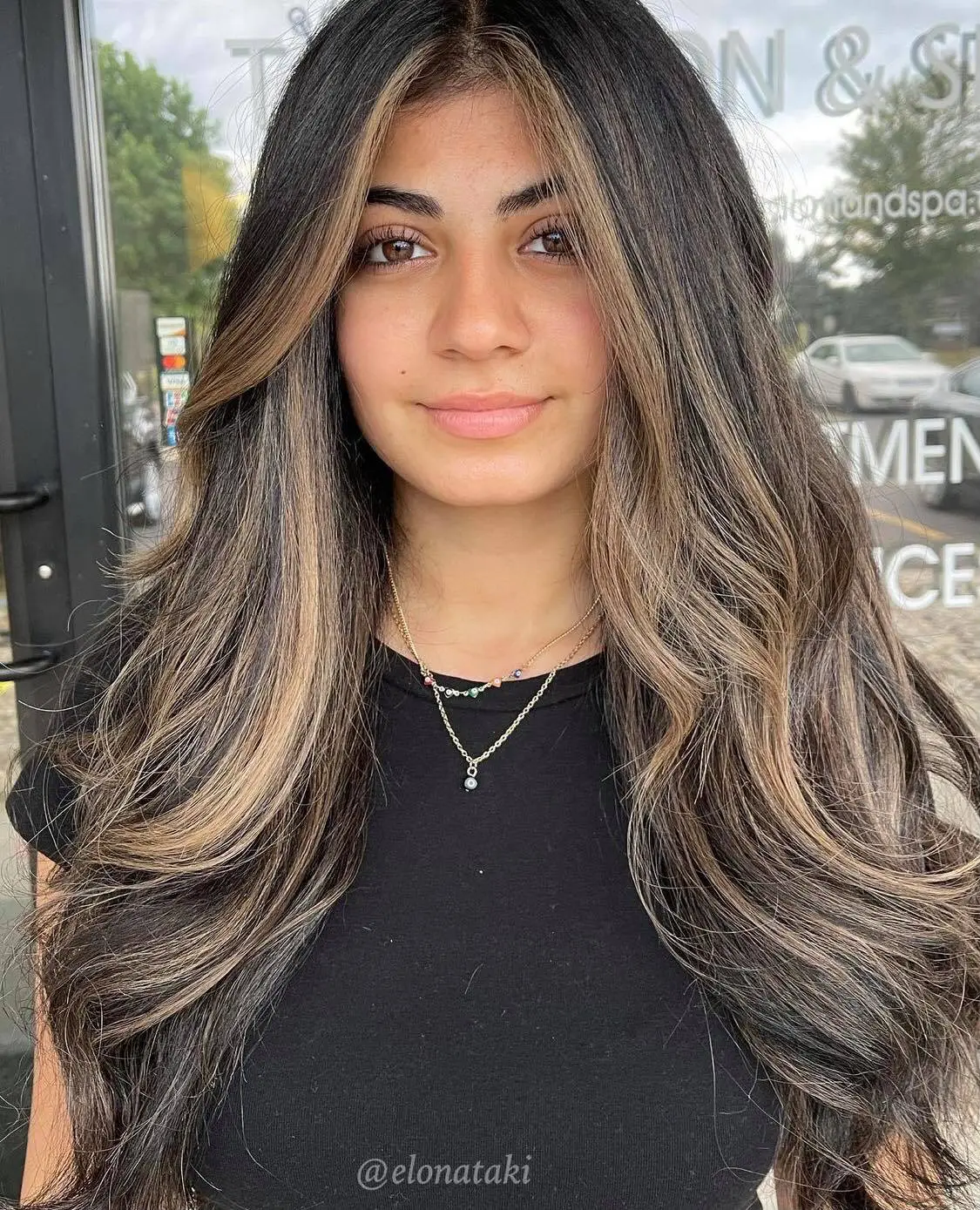 Hair by Elona Taki
Recipe:
1. We did a bleach bath on the red and orange hair to get rid of as much as we could.
2. Then we toned using 4A and Green for the base
3. We then toned some of the lengths with 8N Blonde.
HOW DO YOU NEUTRALIZE ORANGE & YELLOW-ORANGE?
When the hair is orange or orange-yellow, rather than red, it means that your hair is at a higher level.
If that is the case, then it's great news!
Instead of adding in color additives, you can use a ready mixed ash toning product:
Blondify Natural Ash Blonde toner with 20 Vol developer. Blondify Natural Ash Blonde: this product will cut out orange and brassy reflects.
WATCH VIDEO: GETTING RID OF ORANGE AND RED USING BLONDIFY ASH BASED TONER (AND 4AA on ROOT AREA)
Hair by Elona Taki