Blonding Set
Contains Everything You Need to Start Blonding with Ugly Duckling
Free Professional Coloring Tools and Price Off
Free Shipping and Great Value: More Than 3 Applications Provided
GET YOUR HAIR TO ULTRA WHITE BLONDE - No Brassiness, Just White!
Picture Shows Ultra White Blonde Look Achieved by Elona Taki 

WITH THE UGLY DUCKLING BLONDING SET YOU CAN:
Achieve ultra white blonde looks without brassiness
Take dark hair quickly and safely to level 10 Blonde
Lift hair without compromising hair integrity
Deal with dark and messy regrowths
Neutralize orange, yellow and brassy reflects
Tone yellow into

true ash, pearl, platinum blonde colors

Give your clients the ultimate blonde look without any compromise
Set contains Enough Product to Enable at Least 3 Full Head Applications and More.
A perfect introduction to blonding the Ugly Duckling Way.
Exceptional Value - Save $36.95
Quantity of Sets Limited -  offer only available while stocks last and not available elsewhere.
SET CONTAINS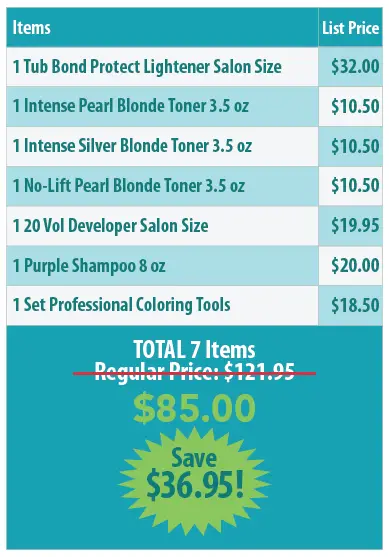 SET CONTAINS THE FOLLOWING BEST SELLERS: 
NEW! BRILLIANT BLONDEXX BOND PROTECT LIGHTENER - Protects Hair From Damage
Lifts safely, effectively and quickly.
Malic Acid Builds Bonds in Hair & Protects it While Bleaching
No compromise to hair integrity.
NEW Brilliant Blondexx Bond Protect Lightener
3 UGLY DUCKLING TONERS - From Yellow to White Blonde Every Time.
Before: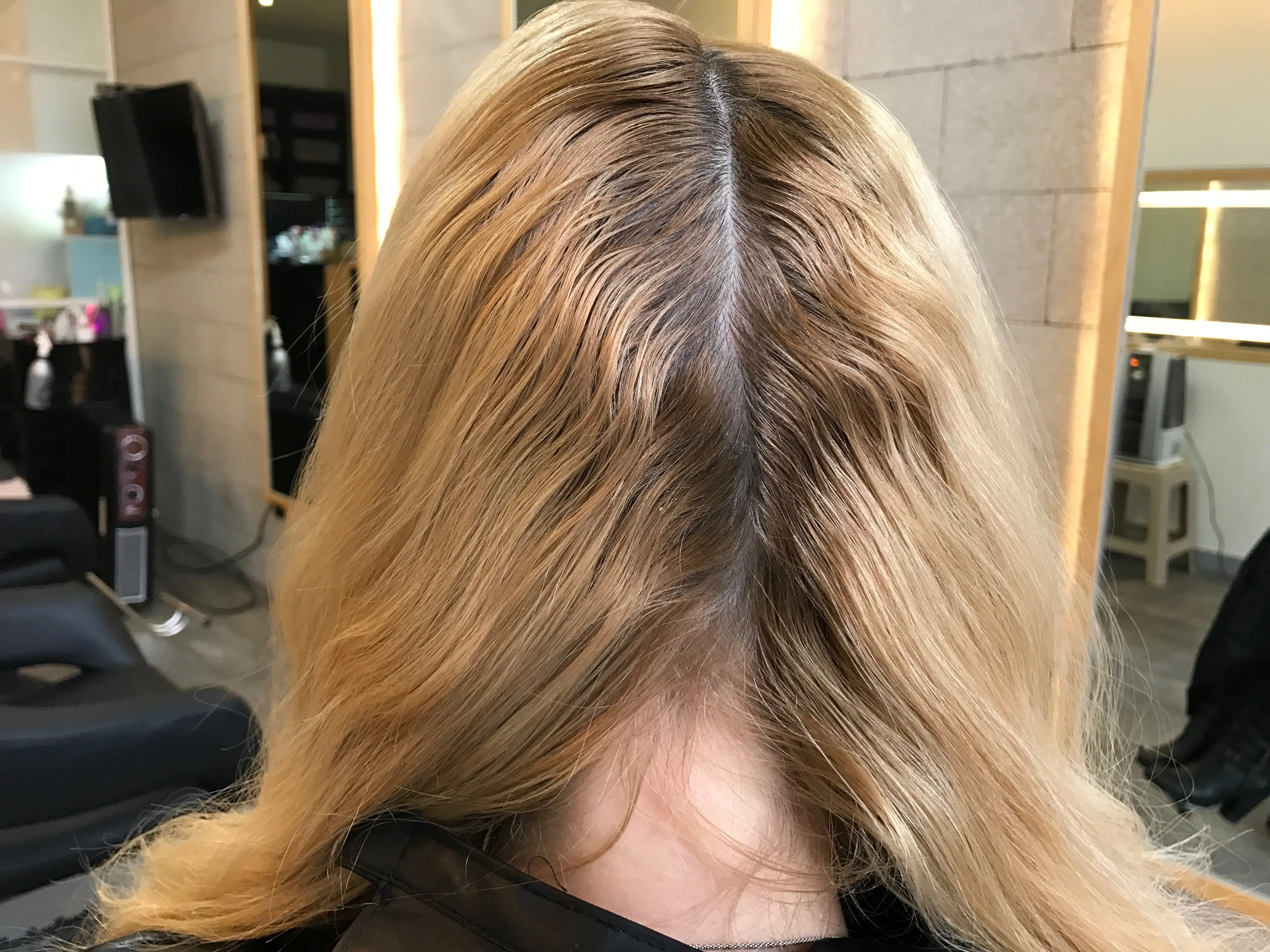 After: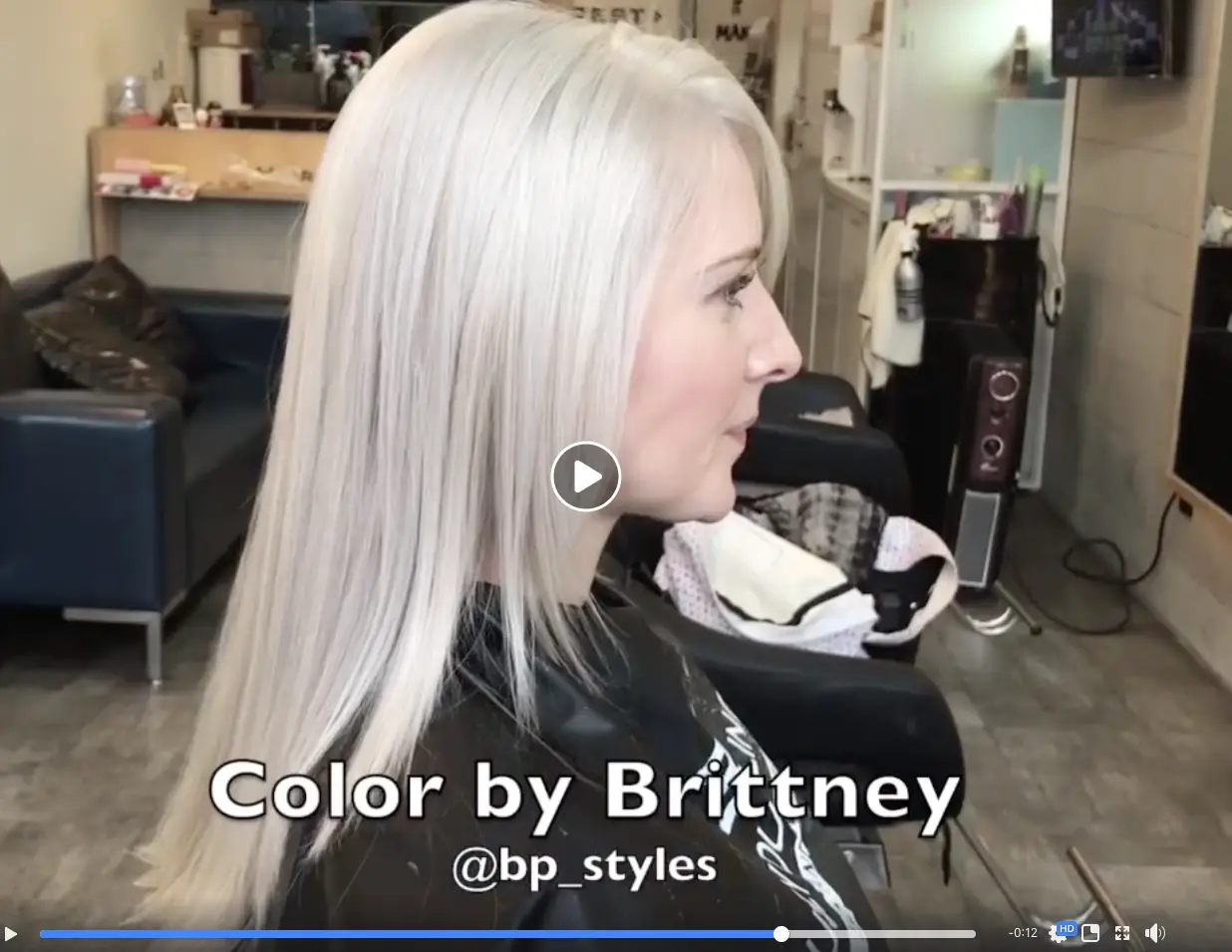 PURPLE SHAMPOO - See below for final result after using Purple Shampoo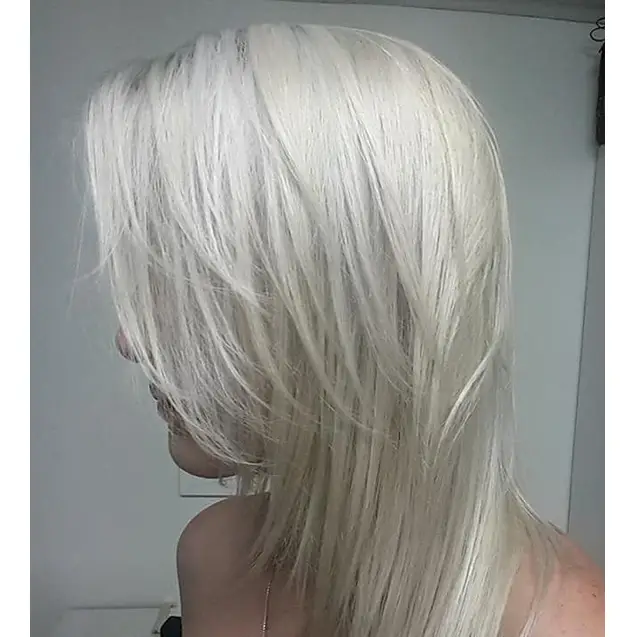 SALON SIZE DEVELOPER (33 oz) - GOOD FOR SEVERAL APPLICATIONS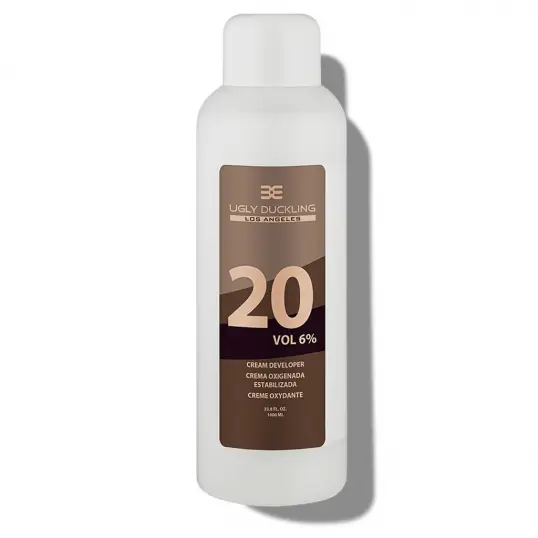 SALON TOOLS - FREE!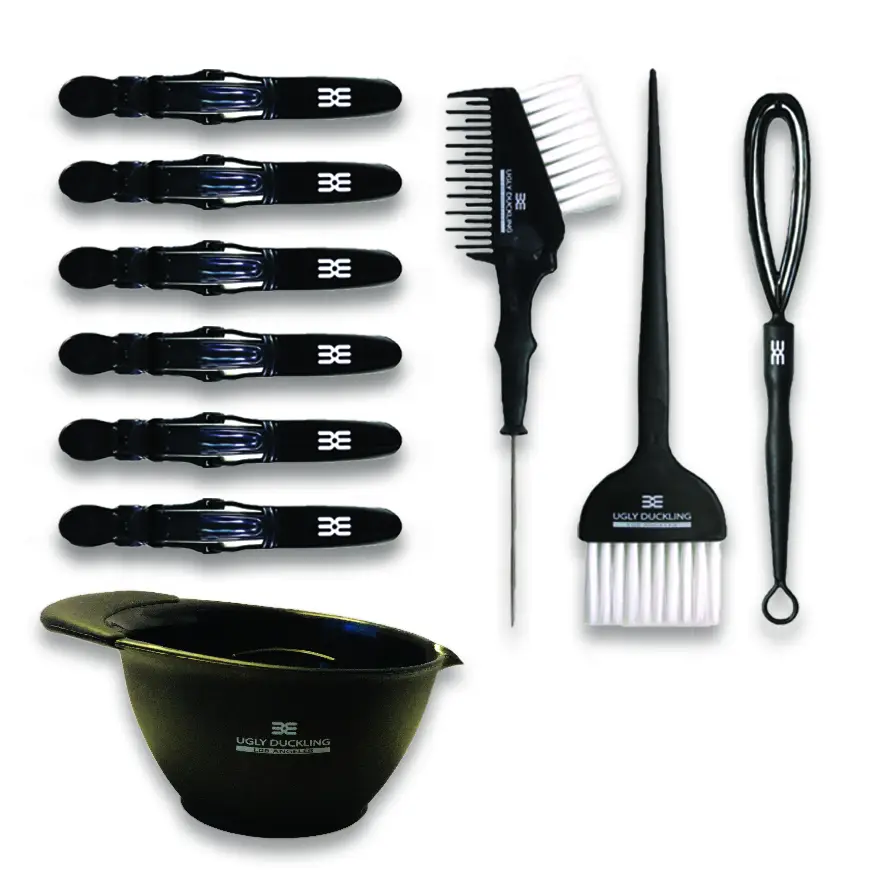 Follow These 3 Steps For Successful Blonding!
How to Get Your Hair to the Ultimate Ultra White Blonde Using This Set:
1. LIFT YOUR HAIR TO LEVEL 10
Mix 1 part Brilliant Blonde Lightener with 2 parts Developer.
Section hair evenly and finely and apply the mix, starting from the back and working your way around the whole head.
Aim to work fast and really saturate the hair with the lightener mix.
Be aware that hair nearer the root will process faster due to the heat from the scalp. As a result, it is generally better to apply on the lengths first, then return to the root area afterwards.
Keep checking the hair as it is lifting. If certain parts are drying out or not lifting enough you can always make a fresh mix and re-apply. 
Do not leave lightener mix on the hair more than 30 minutes. If you have very dark hair and you have not attained sufficient lift after 30 minutes, you will need to rinse and make a second application.
Try and make sure you get the entire head to a consistent level 10. Then rinse with water using the purple shampoo to start killing some of the remaining yellow.
Hair Lifted to Level 10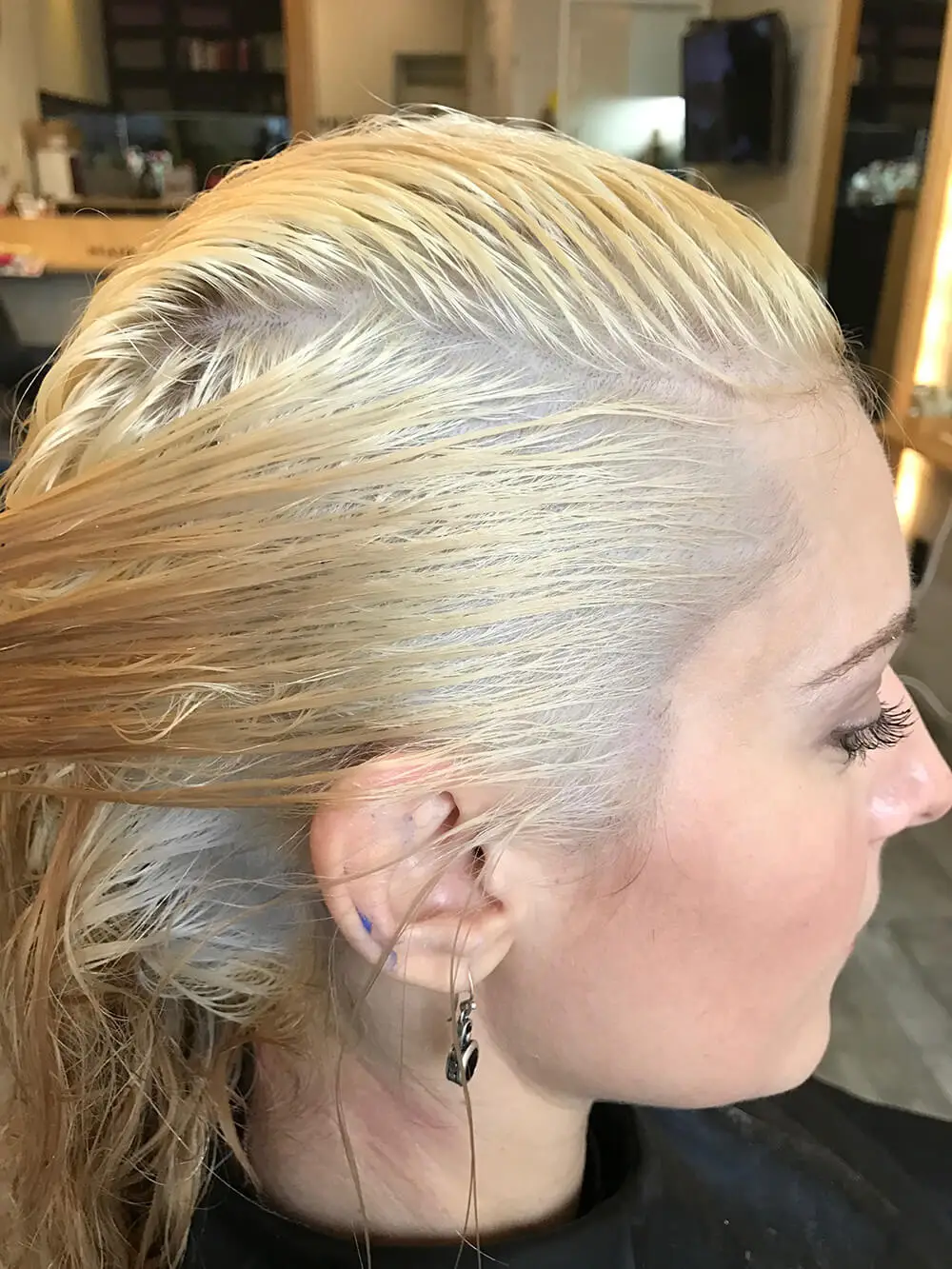 2. TONE
Now choose your toner: 3 of our top-selling toners are provided in the set.
Apply with the 20 Vol developer. 
Recommended mix for the toner is 1 part toner to 2 parts developer.
As usual, apply on the root area last. This part will lift faster due to the heat of the scalp.
As the toner starts processing, you will see grey pigments appearing (see below). This is normal.
Process for around 10-15 minutes or until you have achieved the white blonde result you are looking for.
Hair Being Toned with Ugly Duckling Toners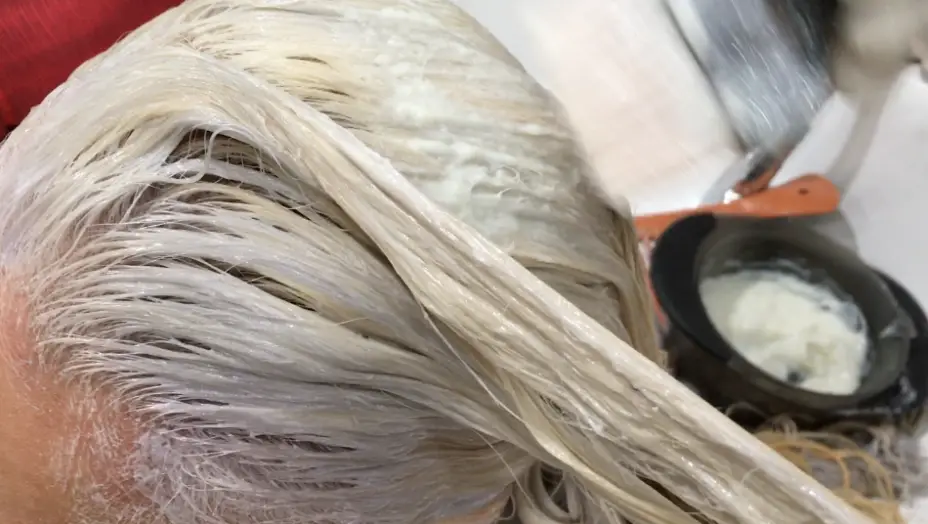 3. FINISH & MAINTAIN
Use Purple Shampoo to finish and maintain your ultra white blonde look.
The Final Result - Healthy, Shiney, Ultra White Blonde Hair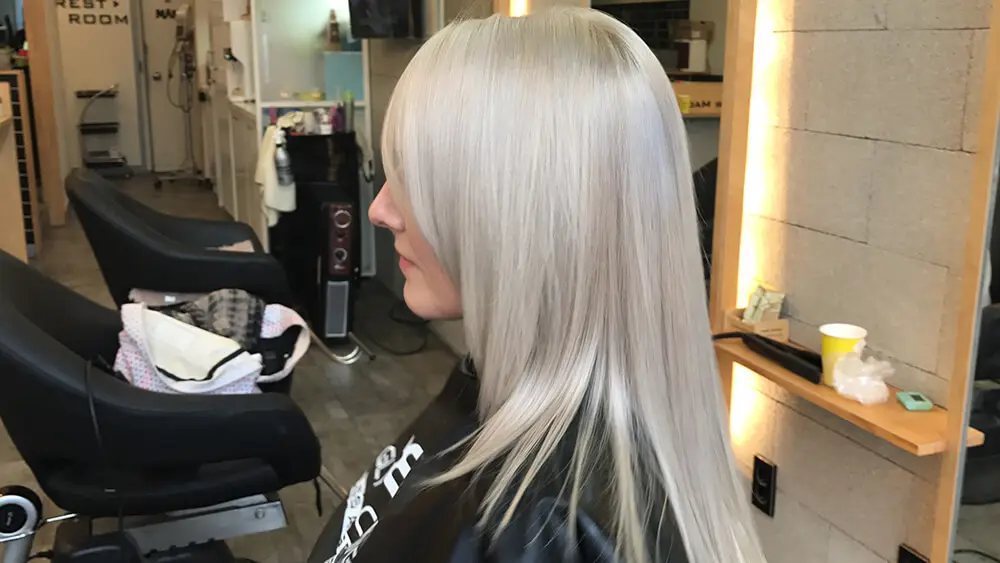 WATCH THIS STEP BY STEP VIDEO TO LEARN HOW TO:
Deal with a Dark Regrowth
Apply Lightener to Root Area
Apply Toner
Achieve a Stunning White Blonde Result