Starter Set
BEST SELLING PRODUCTS IN 1 COLLECTION
4 toners: 100V, 100B, 10V, 10B 
4 fashion colors: Silver Grey, Metallic Grey, Rose Gold, Violet 
Purple Shampoo and Mask 
1 Large Tub Brilliant Blonde Lightener 
2 Salon Size Developers 
FREE Professional Shade Chart 
FREE Professional Coloring Tools 
SALON SIZE BRILLIANT BLONDE LIGHTENER - Lifts 8 Levels in 1 sitting.
Lifts safely, effectively and quickly.
No compromise to hair integrity.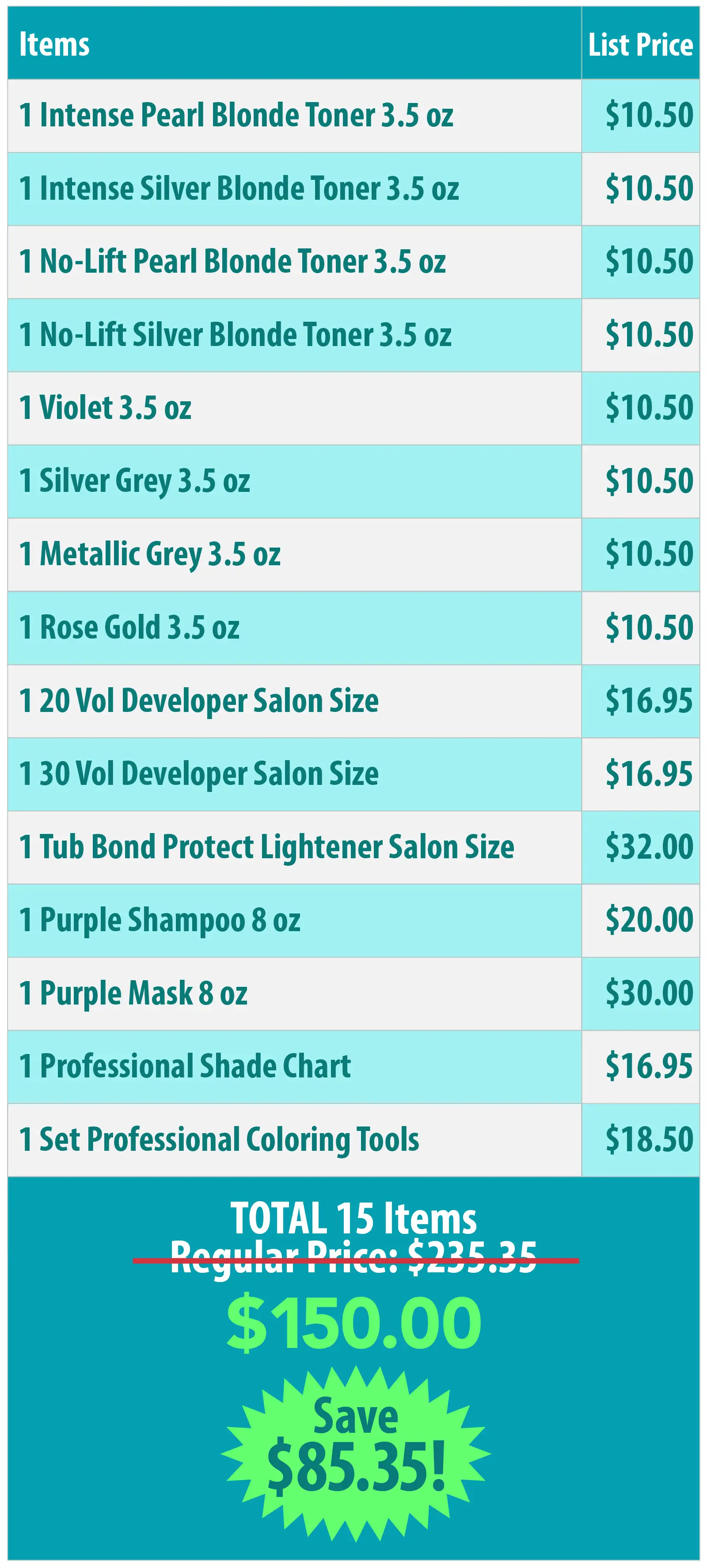 4 UGLY DUCKLING BEST SELLING TONERS - From Yellow to White Blonde Every Time.
Before: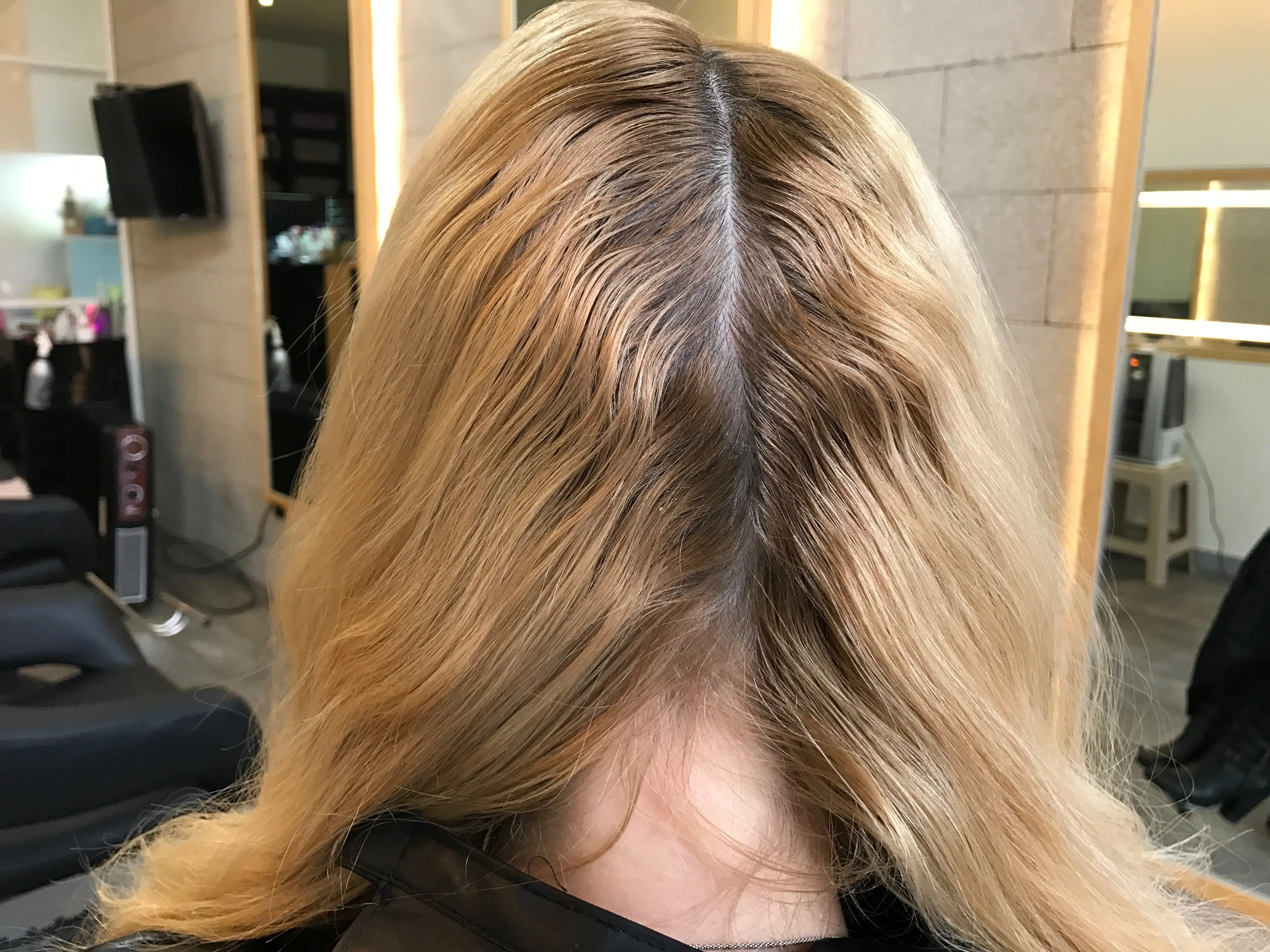 After: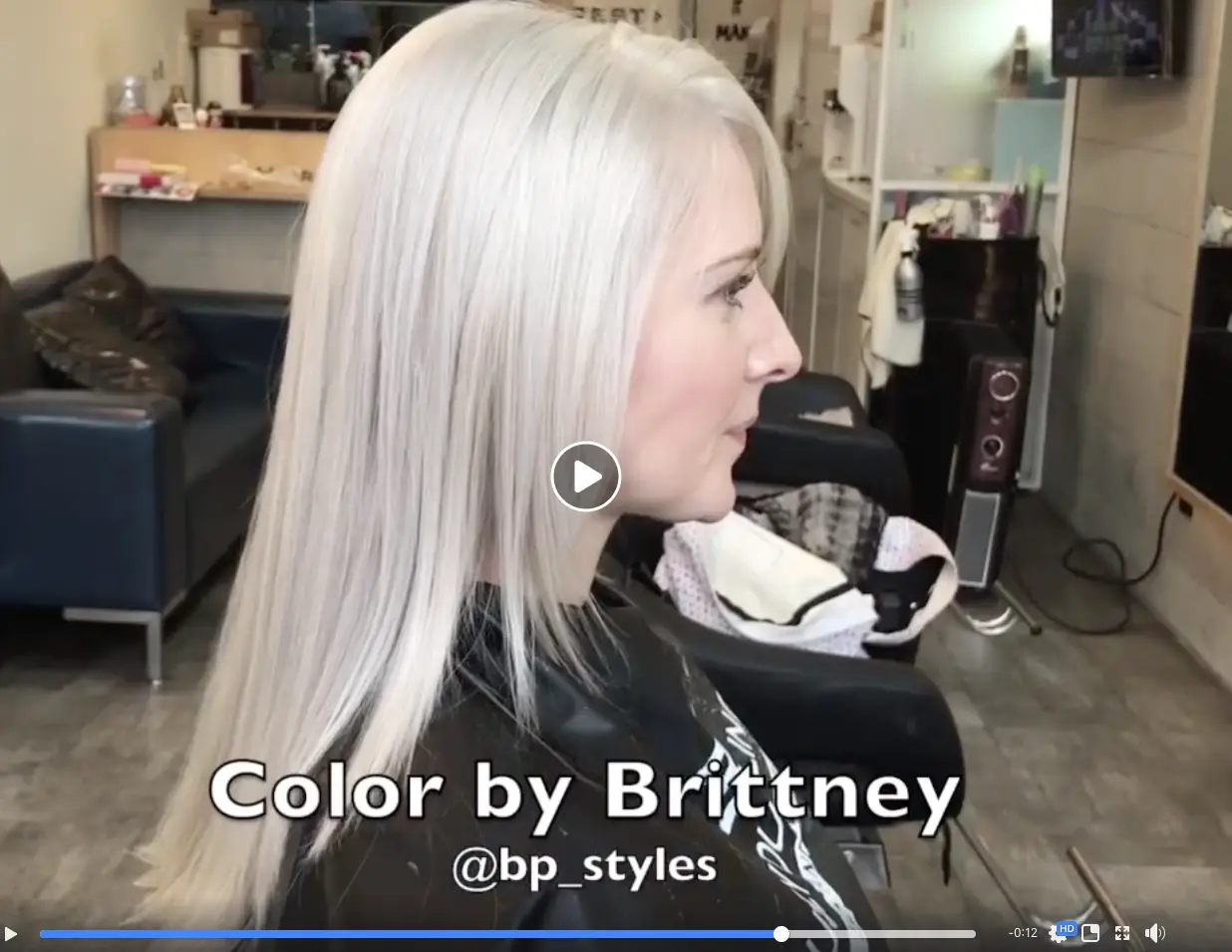 4 UGLY DUCKLING BEST SELLING FASHION COLORS - Violet, Rose Gold, Silver Grey, Metallic Grey.
Example of a look using Brilliant Blonde, Intense Silver Blonde and Violet. By Elona Taki.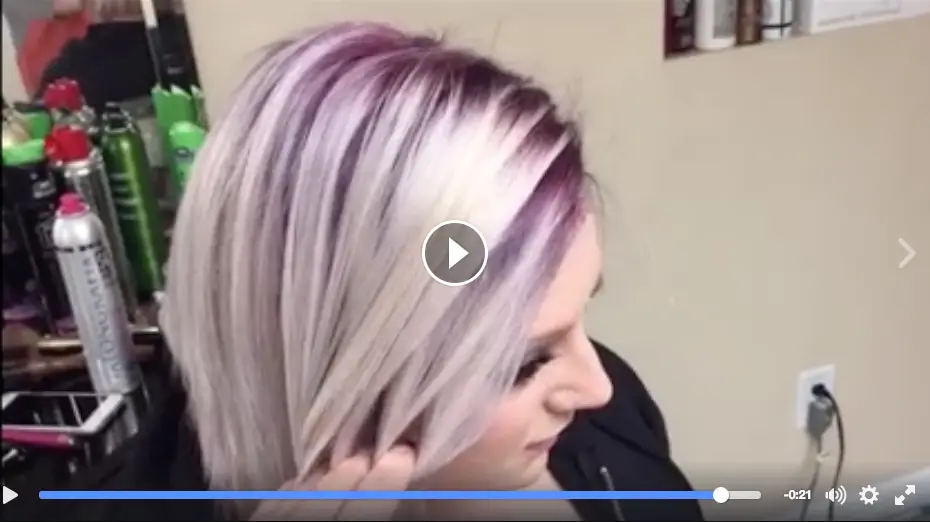 UGLY DUCKLING BRILLIANT BLONDE PURPLE SHAMPOO & MASK - Intense Violet Pigments Neutralize Yellow.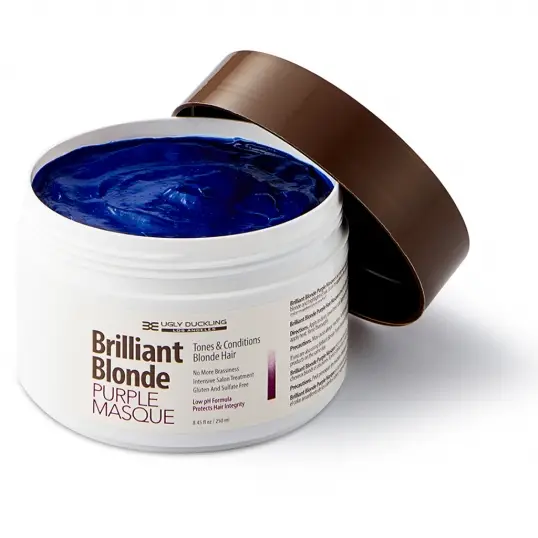 Hair Toned with Ugly Duckling Purple Shampoo and Mask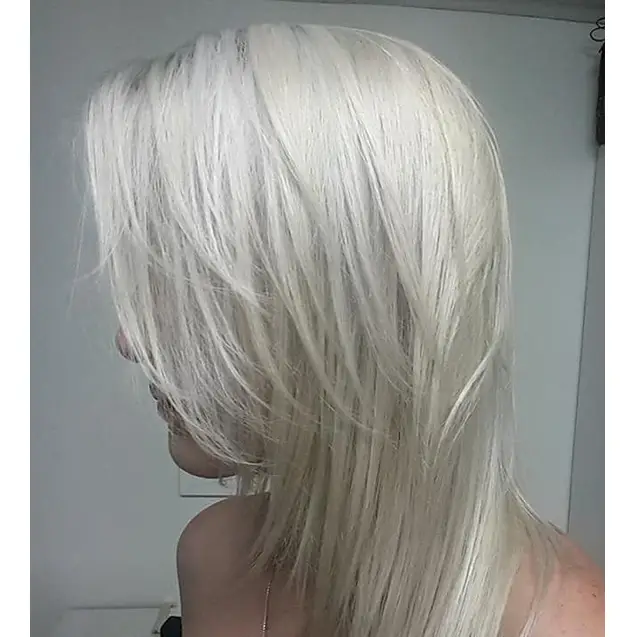 FREE: PROFESSIONAL SHADE CHART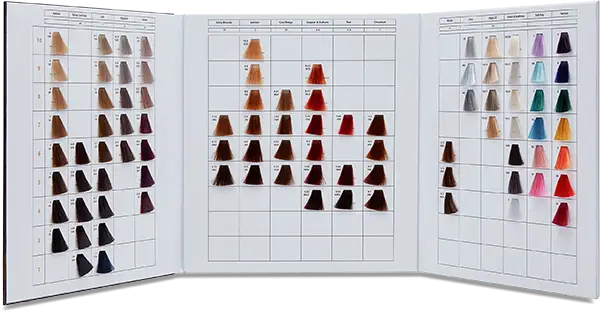 FREE: SALON TOOLS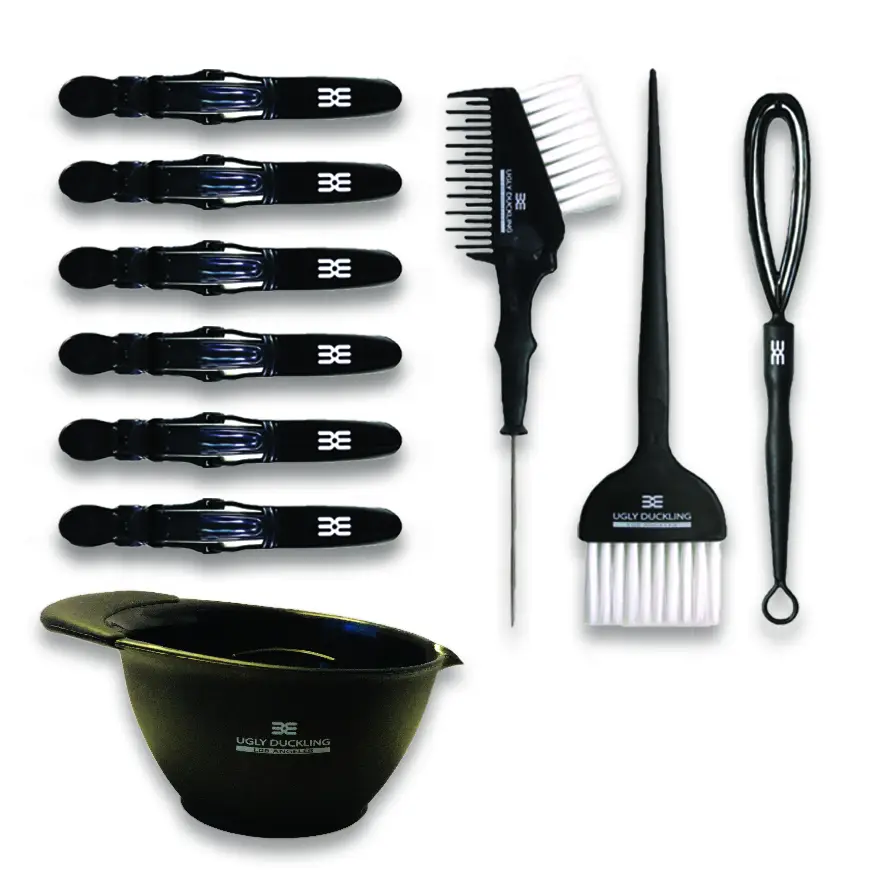 QUANTITY OF SETS Limited -  offer available while stocks last.
For Ultra White Blonde:
(1) Mix 1 part Brilliant Blonde Lightener with 2 parts Developer
(2) Saturate the hair with the lightener mix.
(3) Keep checking during the development process. You can add in more lightener mix if needed.
(4) Make sure you get hair to level 10.
(5) Rinse and Tone with an Ugly Duckling Toner and Developer.
(6) Watch and Rinse as soon as you obtain the blonde result you are looking for. Normal processing results for toners is around 10 minutes.
(7) Use Ugly Duckling Purple Shampoo and Mask to Finish & Maintain.
For Vivid Fashion Results:
(1) Follow the same lightening process as above. Get hair to level 10.
(2) Apply Ugly Duckling Fashion Color with 20 Vol Developer.
(3) Mix for fashion colors is 1:1
(4) Process 30 minutes.
(5) Rinse
For Purple Shampoo & Mask:
(1) Massage Purple Shampoo in thoroughly after toning. Leave in hair 5 minutes
(2) Rinse and apply Purple Mask. Rub well into hair and leave on hair for 10 minutes.
(3) Rinse.

(4) Purple Shampoo can also be applied at the backwash after bleaching and before toning.
Video Tutorial by Elona Taki Using Products from the Ugly Duckling Starter Set:
Brilliant Blonde Lightener
Developer
Intense Silver Blonde
Violet