Getting To Ultra White Blonde is Easy!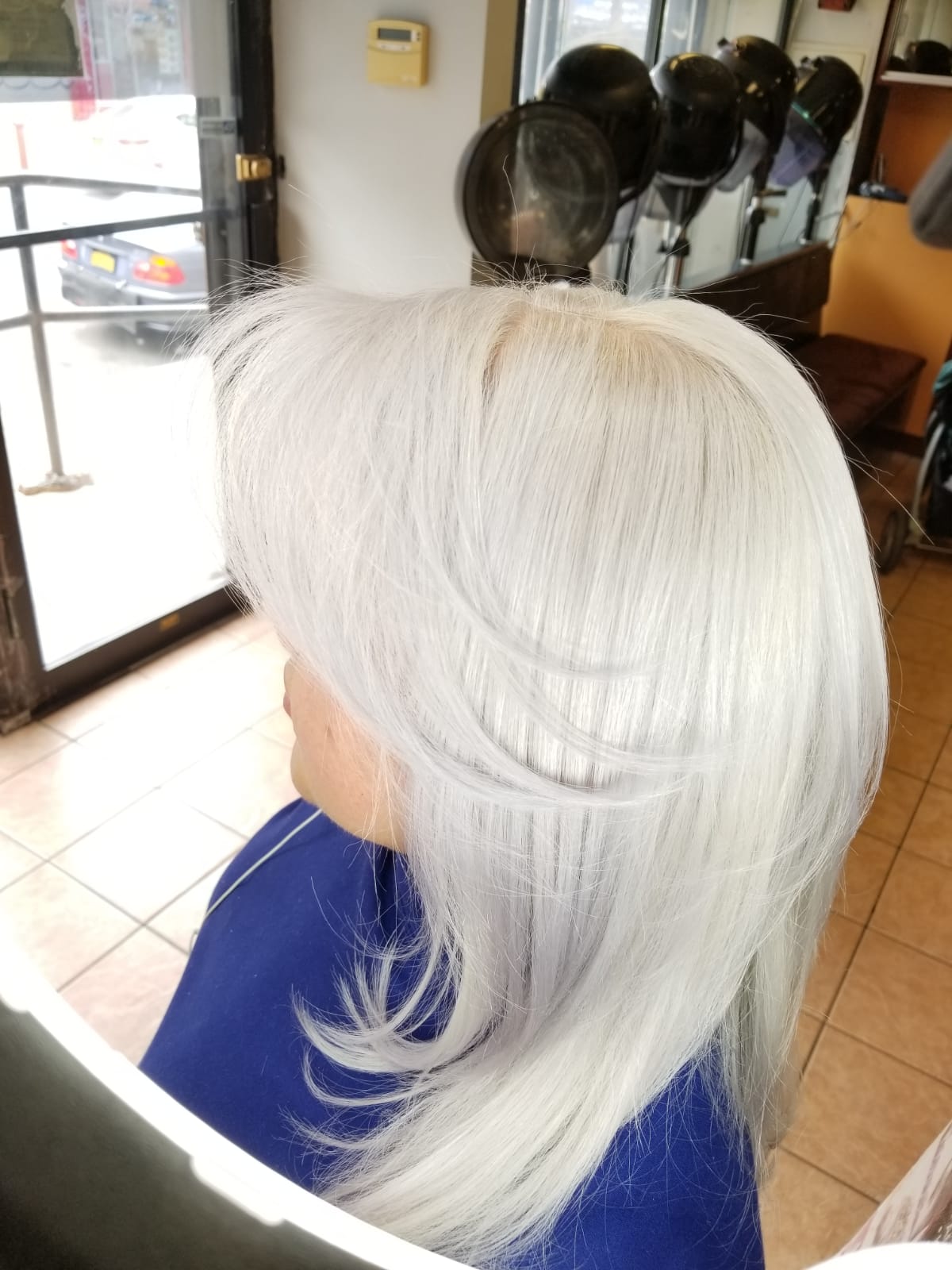 Ugly Duckling Products: Brilliant Blonde, Intense Pearl Blonde Toner 100V, Purple Mask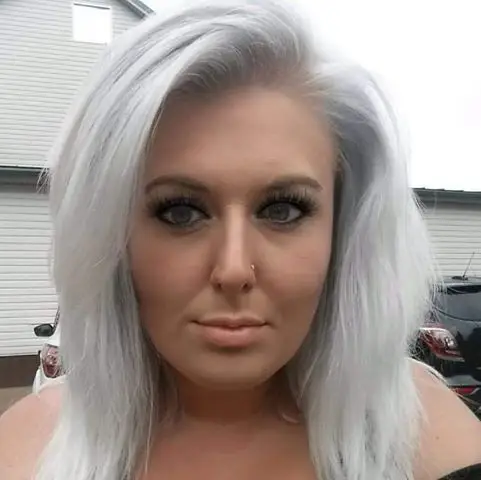 Ugly Duckling  Products: Brilliant Blonde Lightener, Pearl Blonde Toner (10V), Purple Shampoo
It's easy getting your hair to Ultra White Blonde when you're using Ugly Duckling Products! 7 Steps is all it takes.
7 Steps: Get Your Hair To Ultra White Blonde now!
Mix 1 part Brilliant Blonde 8 Level Lightener with 2 parts Developer.
Use 20 Vol for 1-2 levels lift. Use 30 Vol for 3 levels lift and more.
Try and saturate the hair properly with the mix.
Keep checking to make sure the mixture is moist and is lifting.
For Ultra White Blonde, make sure you get hair to level 10.

Rinse and Tone with an Ugly Duckling Toner

Use Ugly Duckling Purple Shampoo and/or Mask to Finish & Maintain.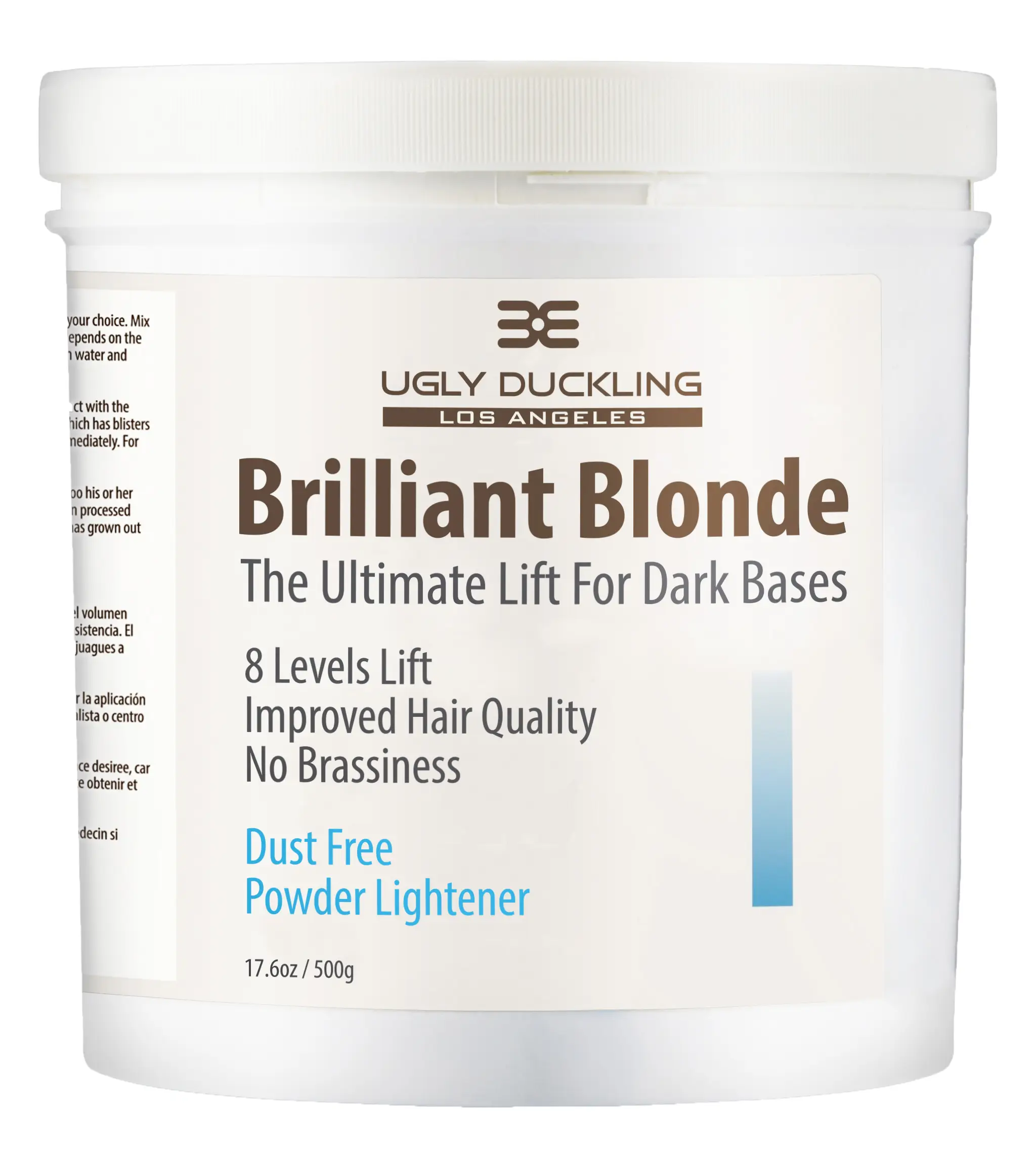 Picture Shows What Level 10 Looks Like. If you are Looking for an Ultra White Blonde Result, Aim for Minimal Yellow!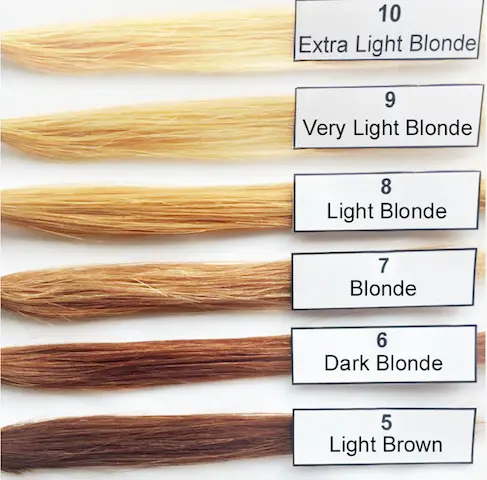 Ugly Duckling Toners which will get you to Ultra White Blonde FAST: Intense Pearl Blonde Toner 100V Intense Silver Blonde Toner 100B "Highly impressed with their pearl blonde toner and bleach !! I had a great turn out!"
— Facebook Customer Review