What does Permanent Hair Color consist of?
Permanent hair color, or oxidative color, is one of the most widely used types of coloring out there.
Coloring with permanent involves 2 ingredients:
(1) Color, which comes in a cream form in a tube
(2) Cream developer, which comes in a bottle.
When you mix the 2 ingredients together you get a cream mix which will open the hair cuticle, lighten the hair's natural color molecules (the melanin) and recolor the hair from the inside before closing the hair cuticle again.
And once the hair is colored, it's essentially colored forever. Which is why it's called "permanent" (there can be some fading over time, but typically the hair color will last several months and more, and not require the customer to get her hair re-done until there is a regrowth.
The pictures below give some idea of how this coloring process works:
How does the Hair Color Enter the Hair Itself? How do the ingredients work?
Some basic points about the anatomy of the hair:
The hair fiber consists of the hair cuticle (the outside covering), the hair cortex (the part inside the hair cuticle which gives the hair it's thickness as well as its color and texture) and the medulla (the middle of the hair).
When you apply your mixture of hair color and developer, the hair cuticle gets opened (see below). The mixture penetrates into the cortex, lightening the existing hair color molecules and re-coloring them.
After the coloration process, when you rinse, the cuticle is closed once more and the hair returns to its natural position.
Below: Color & developer enter the cortex, re-coloring the hair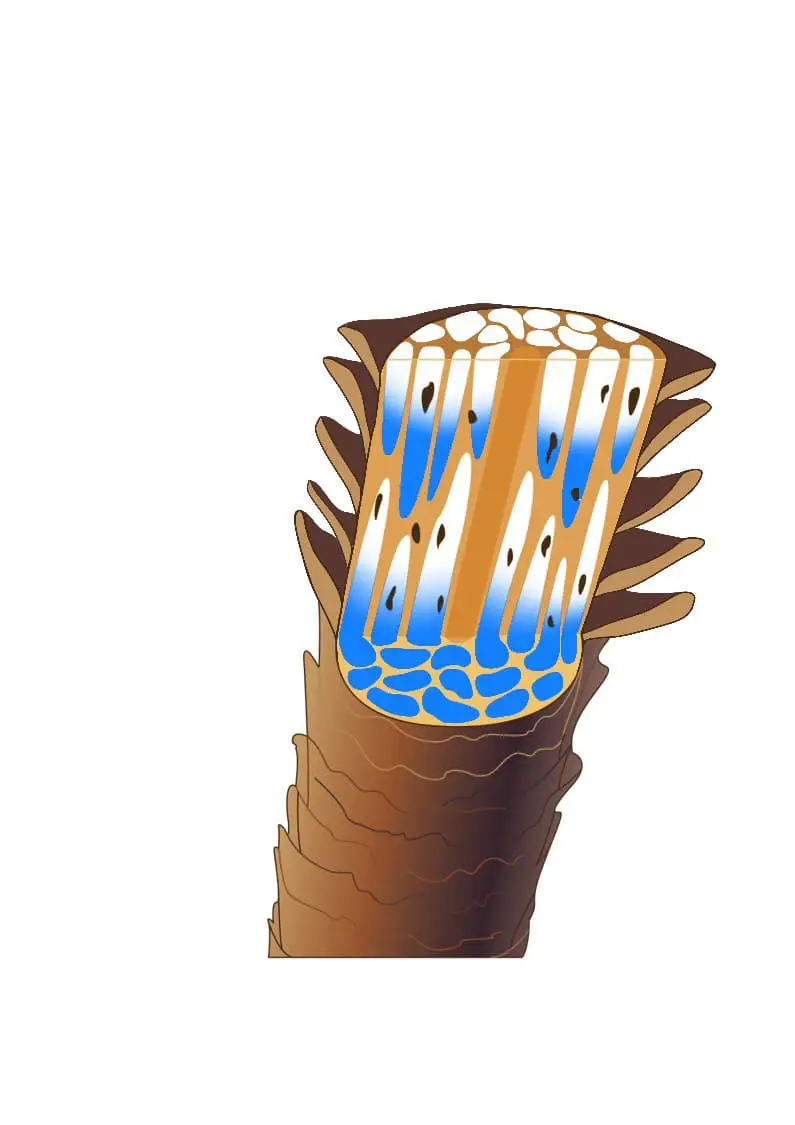 The hair is then re-colored & the cuticle closed once more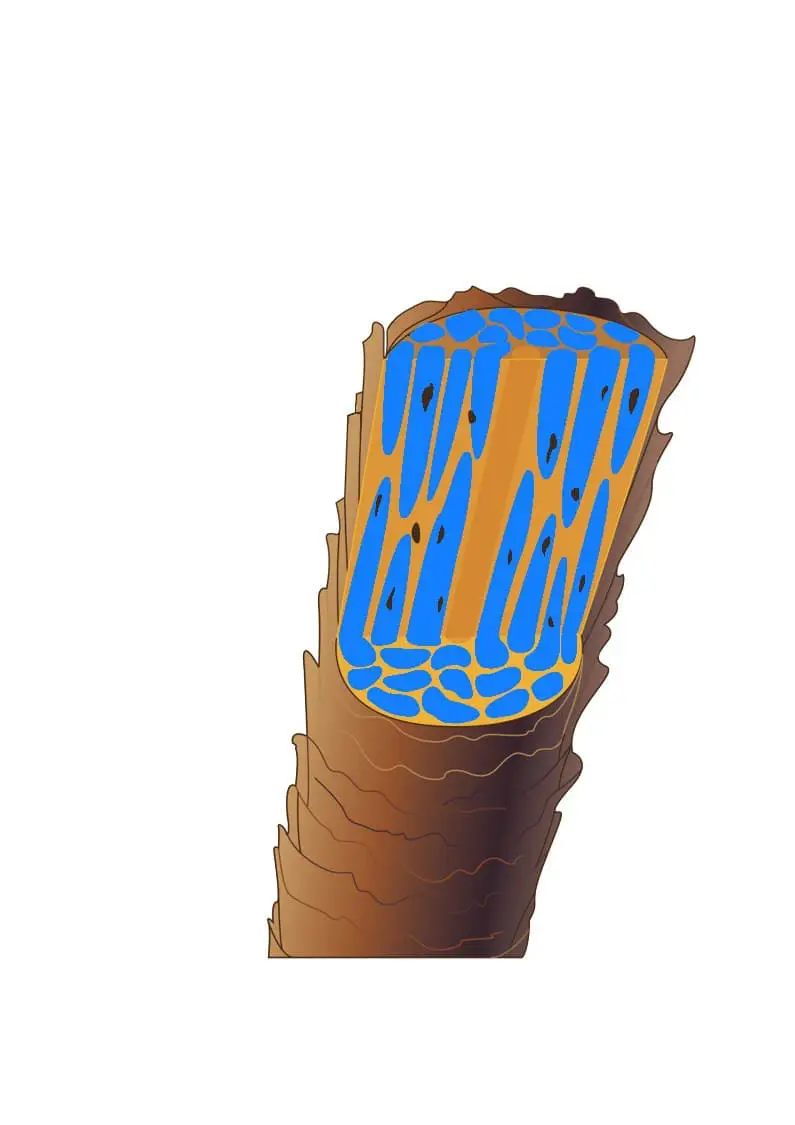 Is Permanent Hair Color Bad for the Hair?
Apart from the very small number of people who are allergic to hair color, using good quality hair color is not harmful in any way.
Ugly Duckling hair color is formulated to be gentle and yet vibrant and effective.
It is also packed with some very effective conditioning agents, including of course Argan Oil. This means that the hair is plumper and in better condition after coloring with Ugly Duckling color. 
Clients typically report that the hair condition is actually improved after hair coloring with Ugly Duckling.
How much ammonia actually exists in Ugly Duckling's low ammonia formulations?
All Ugly Duckling color formulations are low ammonia formulations, whether they are dark or light.
To give an example, Ugly Duckling hair colors on level 1-2 have ammonia concentrations of 1-2% only.
For the Ugly Duckling high lift colors, the ammonia concentration is a little higher, but even so the ammonia concentration is only around 3%. In other words, very very low.
On shades level 6 and lower, we are in the process of partially replacing ammonia with Ethanolamine. Once again, this is in order to offer the consumer the lowest ammonia concentration.
Is it true that Ugly Duckling hair colors are more vibrant than most?
Yes, it is true. When developing the Ugly Duckling color range, we put in specific pigments to ensure greater vibrancy and long-lastingness. We also developed specific statistical testing methods to test color vibrancy and we benchmarked our colors shade versus shade against not just American, but also European and Japanese competition. And not just on Caucasian, but also Asian and African American hair.
Our hair color technology is called Tru-Color Technology. This technology is your guarantee of accurate and precise coloring results every time. We know how important this is for a hairdresser.
We test our hair colors continuously against competition and we do sometimes tweak our hair colors to improve their performance. We are the only company that does this on an on-going basis. 
For example, we are currently in the process of reinforcing our coppers to produce a more vibrant color.
So if you feel that there is a color or coverage deficit on any of our colors, we would be most happy to hear from you. Please supply us with details, especially the shade of the competitor which performs better and we will check it out, test it and reformulate it.
Is it true that Ugly Duckling Hair Color is paraben-free?
Ugly Duckling hair color is paraben-free. Which reduces the risk of reject by the scalp.
What about bleach or high lift colors? Do they work in the same way?
High Lift colors work like regular color, but they typically have more ammonia in them, which allows you to open the cuticle more and activate and lift out the natural pigments in the hair cortex more quickly and to a greater extent. Giving you more lift.
They are generally formulated to work well with 30 Vol developer, which obviously increases the lifting factor also.
Ugly Duckling high lift colors typically give around 5 levels of lift.
Bleach and developer can also enter the hair cortex and lighten. When you need to lighten by more than 3 levels, it is in general much better to use bleach first.
Unlike hair color, bleaches do not recolor the hair. They can only lighten. They typically leave behind the 2 dimensional bleached hair color look which is not generally considered very desirable. Often it is rather yellow.
Which is why bleaching should always be finished by toning.